JB Rock is an Italian contemporary artist born in Rome in 1979. He is among the most famous writers on the Rome street art scene, and has been active since he was 12 years old. As the artist states, he is not going to stop writing, because there is nothing in his life that is making him feel better. Along with Diamond, JB deserves credit for kicking off an era of poster and stencil art in Italy.
Art by JB Rock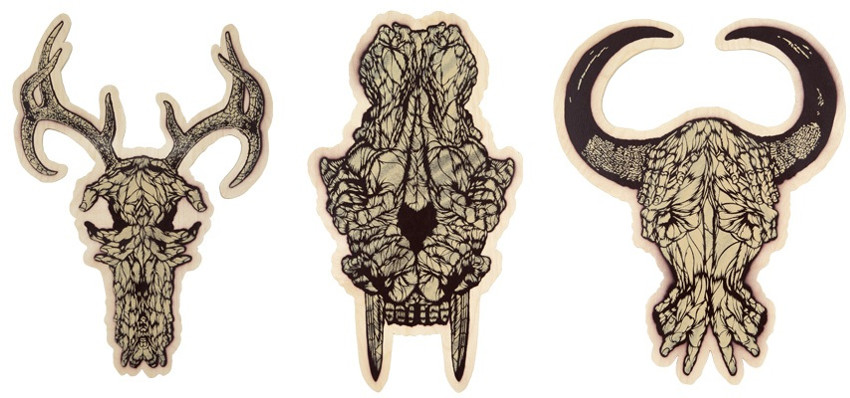 He is inspired by human body, society, politics, pop and post-pop, but emphasize that the discovery of the graffiti at young age was a crucial moment in his life. JB is influenced by Giuseppe Verdi's La Traviata, and also by his fellow artists, Gianfranco Baruchello, Carlo Gabriele Tribbioli, Federico Maria Tribbioli, Niccolò Berretta and several others.
Art by JB Rock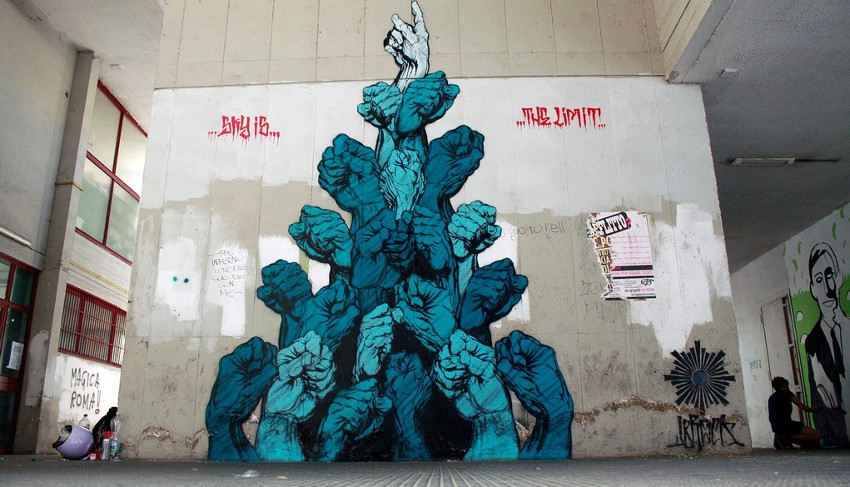 JB Rock's body is covered with numerous tattoos, and he tends to paint his female artworks in a similar way, giving them a sort of primal energy. His pieces have been exhibited throughout Italy. The artist believes that every human have a certain lifestyle embedded in their DNA, and two most difficult things in life are finding what that lifestyle is, and then fighting to pursue it. JB was lucky enough to find his way, and advises everyone to follow their own instincts and don't allow themselves to be distracted.
Art by JB Rock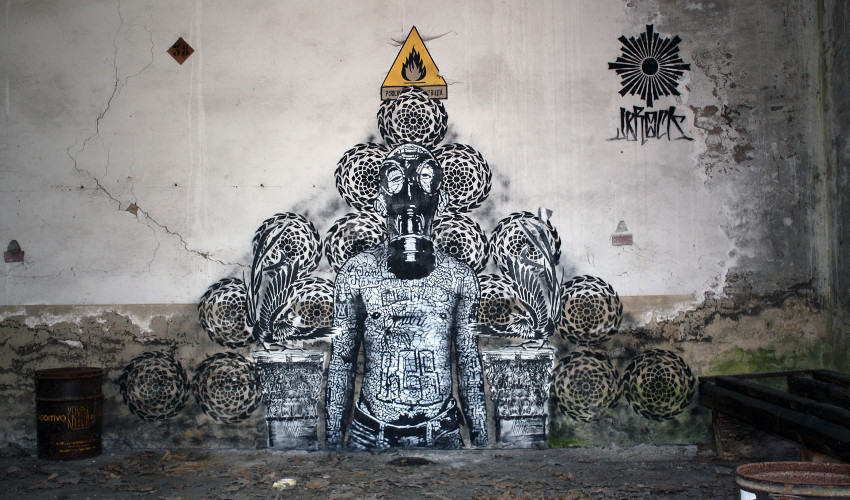 He is represented by GCA Gallery in Nice, France.
JB Rock lives and works in Rome.
Featured image Photo Credits © Federico Maria Tribbioli.
All images Copyright © JB Rock and GCA Gallery.