JC Rivera is an American artist, known for his signature 'Bear Champ' figure painted all over Chicago. If you see a bear with boxing gloves on the wall of a building in Chicago, it was probably painted by JC Rivera.
For the past 8 years, JC Rivera has done illustrations, paintings, drawings, digital works and murals. Recently, he has started working on vinyl toys and designing shoes, and even refrigerators.
The Bear Champ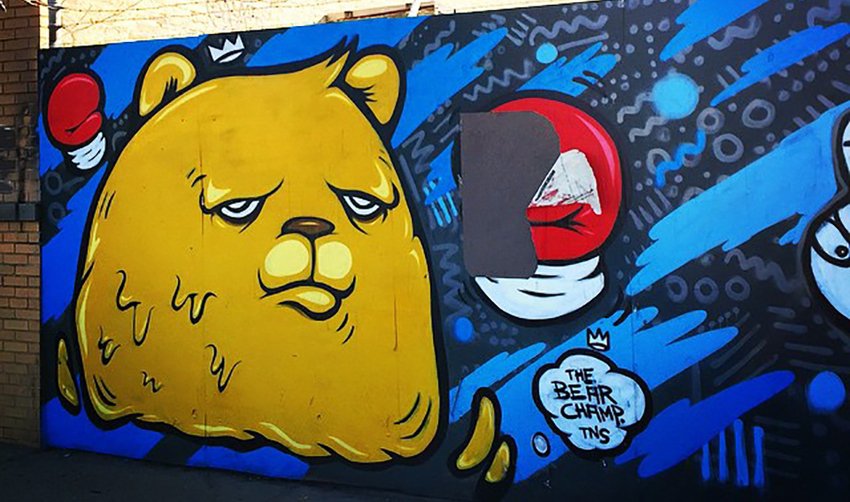 He has participated in exhibitions throughout the United States, at the venues such as Galerie Fin Chicago, Vertical Gallery in Chicago, at BucketFeet's New York store in SoHo, and at many toy conventions around the world.
His work has been featured in numerous online publications.
Street Art by JC Rivera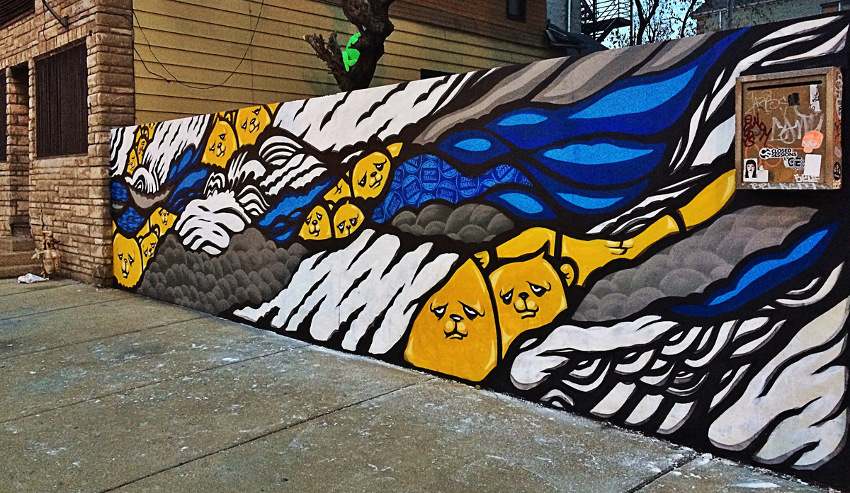 The artist is represented by Vertical Gallery in Chicago, Illinois.
JC Rivera lives and works in Chicago.
All images copyright © the artist