Easily considered to be one of those rare one-man movement occasions in art history, Jean Arp was a pioneer of what we now call abstract expression. His impressive paintings, reliefs and sculptures introduced many innovative thoughts, such as the incorporation of waste materials and spontaneity as integral components of the artistic process. Furthermore, Arp explored the potentials behind unique compositional relationships that emerge from the inadvertent arrangements of elements within the piece's structure. This resulted in Jean's famed biomorphic sculptures which were inspired by organic material and the human figure despite being wrapped in a heavily abstract cloth. Because of such an approach, Arp's art was strongly relying on the concepts of transformation, growth and metamorphosis.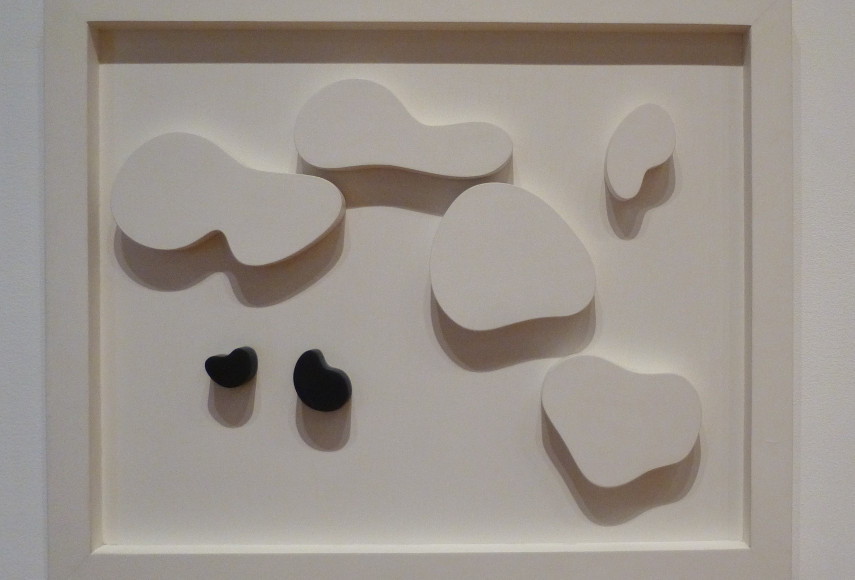 Before Zürich
Jean Arp was born during the year of 1886, in the city of Strasbourg, the capital of the Alsace-Champagne-Ardenne-Lorraine region in the northeastern France. His mother was a native French woman and his father was of German origin, a mixed heritage which often brought young Arp in a situation of not being sure if his real name was Jean or Hans. This was eventually settled by the French law following the end of World War I when it was decided that the young man's one and true name must be Jean. Whilst still in his teen years, Arp went to Paris where he published his poetry for the first time in 1904, announcing his arrival to the creative scene of the City of Lights. For the next three years, he studied at the Kunstschule in Weimar, but yet again left for Paris in 1908. There, he studied at the famed Académie Julian. While still in the French capital, Arp was a founder and a member of the Moderne Bund in Lucerne, a group of young avant-garde artists who exhibited occasionally between the years of 1911 and 1913. Somewhere during that time, Jean met Wassily Kandinsky, the influential Russian painter and art theorist. Inspired by the views on art the Russian presented him with, Arp decided he would seek similar expression in his own work[1]. Through his friendship with Kandinsky, Jean also met the likes of Henri Matisse and Robert Delaunay. In 1913, Jean was pressured by the rising tension between the Europe's nations. Feeling that a war may occur at one point, scared Arp moved to Switzerland in order to take advantage of the Swiss neutrality. And as the chance would have it, Jean was proven to be right in 1914.
Introducing an incredible game-changer in the visual arts, Jean Arp was one of the first artists to make randomness and chance part of his work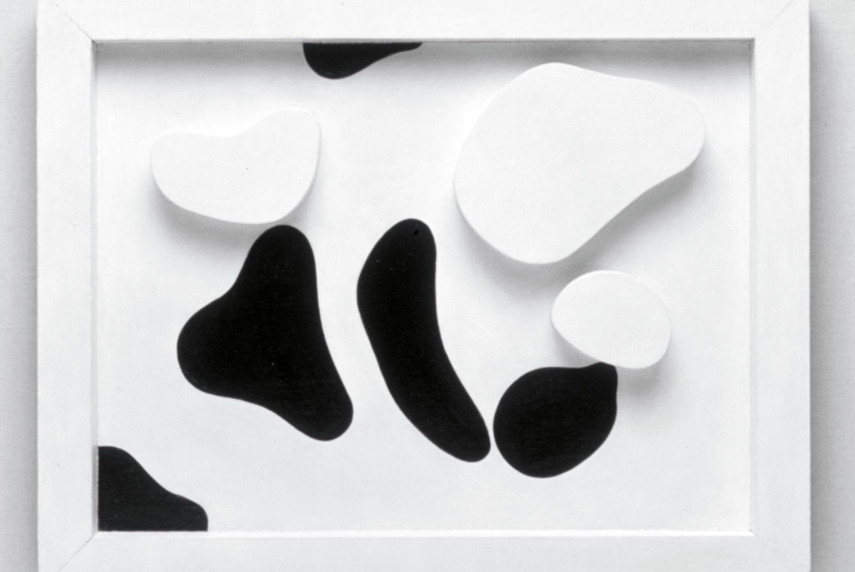 Jean Arp and Modern Art
After his arrival to Switzerland, Arp found a group of similar minded individuals who shared his avant-garde outlook on art. There, Jean was one of the founding members of the Dada movement in Zürich in the year of 1916[2]. During that time, he decided to go with his alternative name of Hans. Alongside Max Ernst and the social activist Alfred Grünwald, he set up the Cologne Dada group which, although rather inferior to the Zürich department, was rather influential in its own right. By working on Dadaistic concepts, Arp was a pivotal part of the first radical and genuine avant-garde movement Europe has ever seen. His further involvement with the modern art phenomenon was extended in 1925 when Jean was featured in the first exhibition of the surrealist group at the Galérie Pierre in Paris. Inspired by the attention he received from the Surrealist artists, Arp moved to the Paris suburb of Meudon the next year.
In the year of 1931, Arp decided to break his bonds with the Surrealist movement in order to establish the Paris-based group Abstraction-Création. Jean also expanded his efforts from collage and reliefs to bronze and stone sculptures at this time[3]. His advanced mindset even made possible something very ahead of his time - Arp produced several small works made of multiple elements that the viewer could actually pick up, separate and rearrange into new configurations. Throughout the 1930s, Jean wrote and published essays and poetry as well, something he did for the rest of his days. His expansion over the Atlantic happened in 1949 when Arp held a solo exhibition at the Buchholz Gallery in New york City. He also won many awards in this mature period of his career, highlighted by the Grand Prize for sculpture at the 1954 Venice Biennale and the 1963 Grand Prix National des Arts. Arp died in the year of 1966, in Basel, Switzerland. He left behind him an incredible array of artworks and a legacy which will echo throughout the rest of modern art. Jean Arp's written words also had a massive impact on the generations of artists after his time, effectively making sure that he still had a say in many creative matters from the second half of the 20th century.
Although Arp's work is non-representational, much of his creative concepts were firmly rooted in nature and organic forms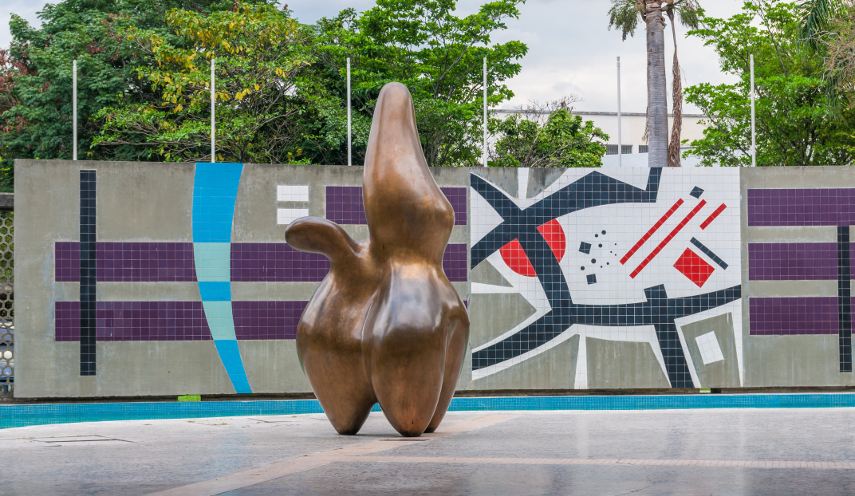 An Echo Through Modern Art History
Ultimately, Arp's articulation of biomorphic forms had a massive impact on virtually all later 20th-century abstract artists[4]. Furthermore, his work was instrumental in the founding of the Dada movement, as well as rather pivotal in Surrealism and Constructivism. This kind of influence only further cements Jean Arp's name in artist history as he can easily be considered to be one of the most substantial and influential creative minds early twentieth century had to offer. Whether he was making sculptures or collages, wrote poems or discussed creative theories, or was simply drawing random forms on a piece of paper - absolutely all Arp authored was underlined by the note of originality and modern creativity.
References:
Arp, J., On my way;: Poetry and essays, 1912-1947 (The Documents of modern art) , Wittenborn, Schultz, 1948
Journal, U., Hansen, S., The Art of Jean Arp 1914 - 1922 (20 Color Paintings and Works of Art): (The Amazing World of Art, Dada, Abstract, Expressionism), CreateSpace Independent Publishing Platform, 2015
Fischer, K., Hans Arp: Sculptures: A Critical Survey, Hatje Cantz, 2012
Arp, J., Arp on Arp: Poems, Essays, Memories, The Viking Press, 1972
Featured image: Jean Art - A photo of the artist in his studio - Image via tmlarts.com
All images used for illustrative purposes only.