Jean-Marc Calvet is a Nicaragua-based French contemporary artist known for his vibrant paintings of multitude of small details. He began painting at a point in his life when he was facing extreme crisis.
Born in 1965 in Nice, Calvet has lived a troubled life as a bent cop, underworld bodyguard, criminal fugitive and nightclub impresario whose drinking and drug use were out of control. He holed up living alone in his Nicaraguan villa for up to three months with nothing but drugs and paranoid delusions for company.
Aged 38, he overcame addictions through an astonishing metamorphosis in which he discovered painting. During several months he painted secretly in his house, still abusing drugs and alcohol. Slowly, Calvet began letting people into his house and painting became his new addiction that provided him with a crucial form of emotional release. He saw painting as a way to deal with his past, a way to rehabilitate after all of his transgressions.
Highly-Detailed Pieces by Jean-Marc Calvet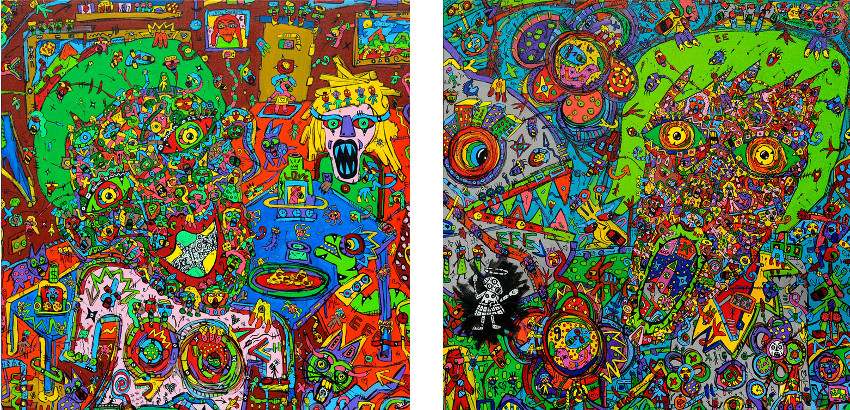 Today, he is widely recognized artist whose work depicts the inner struggle the artist has worked through. His highly-detailed pieces are characterized by its intense colours and small shapes often depicting head skull with wide eyes and an open mouth.
Jean-Marc Calvet's paintings have been included in many individual and collective shows at galleries and art fairs worldwide including Galerie Jane Griffiths, Val d'Isere, France; Galerie Loic Vallee, Nantes, France; Galería Pléyades, Granada, Nicaragua; Monkdogz Urban Art Gallery, New York, USA; Gallery Amerias Collection Miami, USA; Gallery Ruine Geneve, Switzerland; Casa Instalación San José, Costa Rica; and Codice Gallery Managua, Nicaragua, among others.
Calvet is the subject of a 90-minute documentary by British director Dominic Allan premiered in 2011.
He is represented by Artemisia Gallery in New York.
Calvet's Paintings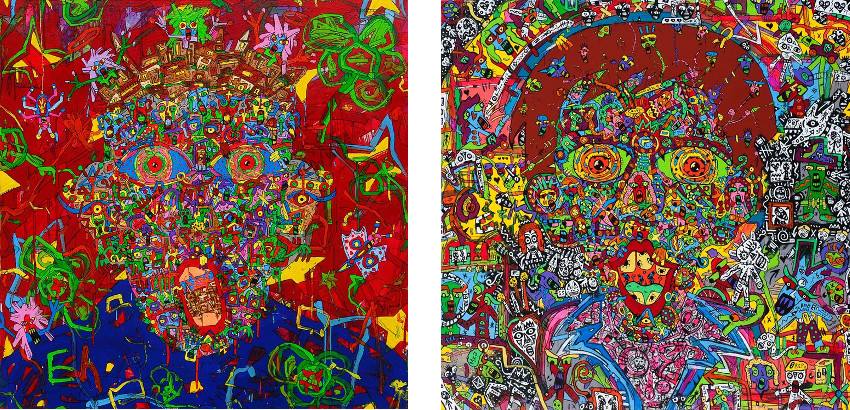 Jean-Marc Calvet is based in a Nicaraguan city of Granada.
Portrait Photo by Firewalk Films
Images Courtesy Artemisia Gallery and Jean-Marc Calvet