Jeff Elrod is an American artist – an abstract painter known for using both digital and analog processes in the creation of his work.
Inspired by Video Game Imagery
Elrod was born in Irving, Texas in 1966. He got his Bachelor degree in Fine Arts on University of North Texas in Denton, in 1991. Next year Jeff also graduated at Royal Academy of Visual Arts in Amsterdam, The Netherlands.
In the beginning of early 1990's Elrod was fascinated by super graphics and video game imagery that was developing very fast at the time. First, he began painting abstractions inspired by that aesthetics. According to artist's own confession - Jeff was an obsessive fan of first-generation video games such as Pong and the Atari series. He was in love with its "totally minimal, terse, abstract lines" and pretty soon he realized that he can actually create art using that inspiration.
Brion Gysin's Dream Machine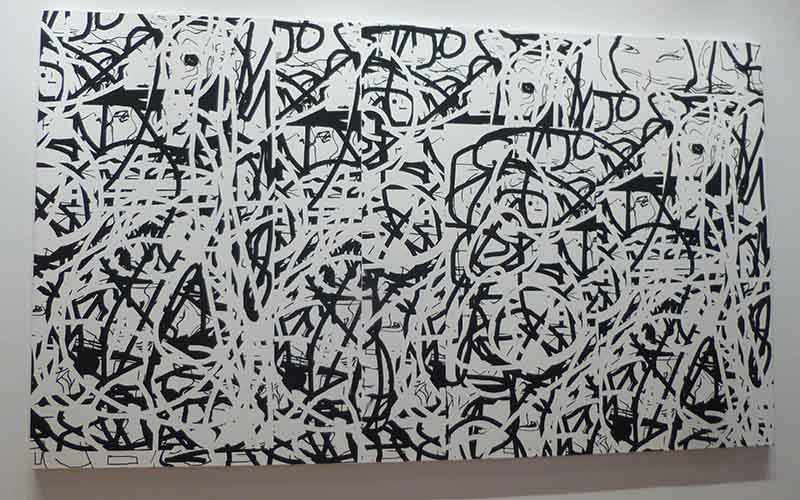 In the early 90's Jeff created some looping line drawings inspired by artist and poet Brion Gysin's Dreamachine from 1961. By using the hallucinatory effects of Gysin's machine – Elrod processed Brion's original drawings into blurred lines and he also shifted the color in Photoshop, creating overall fields of colored soft cloud-like forms that resist focus and "cannibalizing" original work just to create hybridized, multi-layered and self-reflexive paintings.
Jeff Elrod's Frictionless Drawing
In 1997 Jeff was already using the computer to facilitate paintings and also to completely distance himself from the conscious part of his mind. Technique he developed then was called "frictionless drawing" - based on the software program that for the line and color fields production but, at the same time – with no direct intervention of the artist's hand. This digital breed of automatic writing helped the artist to enjoy the freedom to experiment with his subconscious mind – while aligning his work with the long history of painting and abstraction.
Jeff Elrod's tool are mostly editing programs like Photoshop or Illustrator – he fully adopted their typical forms of digital imagery. Once done with those, Jeff transposes this newly created computer design on canvas through classical painting, drawing, spraying or even printing.
Somewhere in the area between analogue and digital production – Jeff's art is born, interweaving somehow with the profound history of painting, abstraction and digital movement. The relationship between hand-painted and digitally created mark-making is what triggers this artist. Elrod is using the experience of the artists from the late twentieth century abstraction movement, and combines it with the sophisticated software and print technology.
For his, let's call it analogue techniques, Jeff chose acrylic, tape, and airbrush – he uses together with already mentioned frictionless digital drawings to create paintings with shifts between an illusory depth and flat planes of color.
Echo paintings
In time, as Photoshop evolved, Jeff's technique also developed, changing and discreetly embracing a new tool or trick this editing program would gain or improve in each new version. Jeff does not make plans ahead of his canvases, in the beginning the computer works, saves, and re-works many drawings. For one show, artist changed the routine, an instead of painting after digital image on canvas by his hand – he presented printing instead, used printers to produce the final work.
Jeff Elrod's Echo painting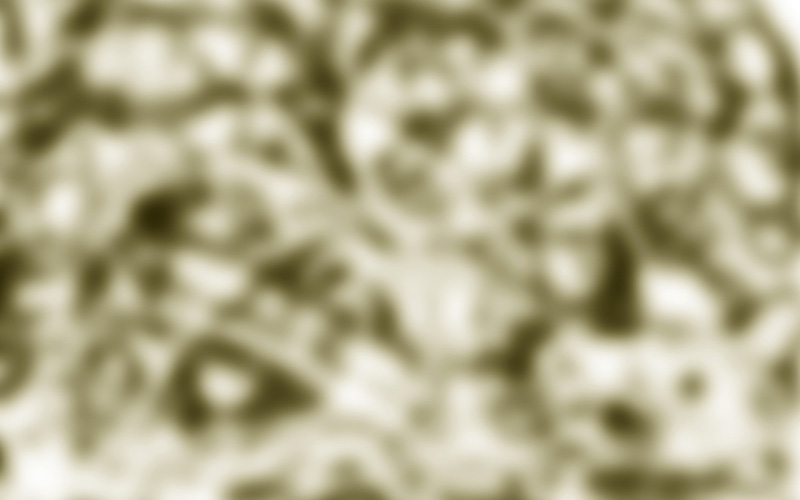 Another series of artwork by Jeff is called the Echo paintings and was presented to the public in 2012. All pieces belonging to this series were produced and are produced from hard-edged digital drawings he transformed into blurred images – of course, by using Photoshop. Printed in UV ink on canvas, with just two and three-tone color spread across the painting field, transforming that hard edged web into amorphous clouds of color.
This exhibition held at Brooklyn's Journal Gallery was a certain so called "re-breakthrough" for this artist who went a bit off the radar after his galerist Pat Hearn (the one who provided his first solo show in NY) died in 2000. Interesting fact is that this gallery is kind of known for embracing mid-career or emerging artists who are pretty often lost in the frenetic contemporary art market.
Nobody Sees like Us at MoMA
That it was the right place at the right time proves the fact that collector Richard Chang, from the board of MoMA PS1, saw the Journal show and called Elrod to hold an exhibition in MoMA. Those two shows were enough to boost Jeff's reputation among art world intellectuals.
In 2013, Jeff held an exhibition titled Nobody Sees like Us at MoMA. The artworks he presented then were made based on his previous work inspired by Brion Gysin. Only, this time, the show was about exchange this poet and artist had with writer William S. Burroughs surrounding the famous dream machine. This device was made by Somerville in the early 50s built to stimulate the optical nerves by using oscillating light frequencies. The machine was notorious for the possibility to evoke the hallucinatory effects.
Jeff Elrod's Exhibition Nobody Sees Like Us exhibition at MoMA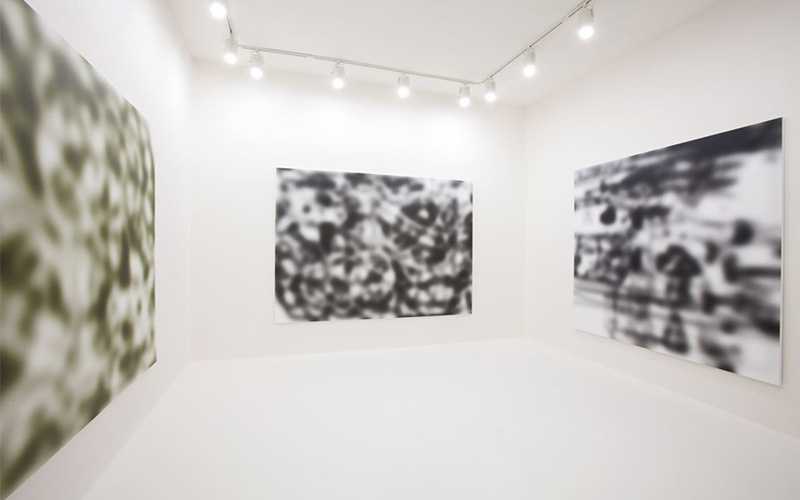 This artist's work can be found in such publications as Jeff Elrod: Nobody Sees Like Us by MoMA PS1, FOCUS: Jeff Elrod at the Modern Art Museum of Fort Worth, BitStreams at the Whitney Museum of American Art, Glee: Painting Now at the Aldrich Contemporary Art Museum, or Abstract Painting, Once Removed at the Kemper Museum of Contemporary Art.
Jeff's paintings belong to many public and private collections like that of the Museum of Modern Art, New York, the Whitney Museum of American Art, The Solomon R. Guggenheim Museum, New York, and the Hirshhorn Museum and Sculpture Garden Collection in Washington D.C.
Elrod received the Louis Comfort Tiffany award and the Claire Hart De Goyer Award that is given by the Dallas Museum of Art.
Jeff Elrod currently lives and works in Marfa, Texas.
All images copyright © the artist