Jeff Koons is an American artist, widely regarded as one of the most important, influential, popular, and controversial artists of the postwar era. Throughout his career, he has pioneered new approaches to the readymade, tested the boundaries between advanced art and mass culture, challenged the limits of industrial fabrication, and transformed the relationship of artists to the cult of celebrity and the global market. He is best known for his reproductions of banal objects—such as Balloon animals produced in stainless steel with mirror finish surfaces. His sculptures often involve smooth, glistening surfaces, while his paintings employ bright and saturated colors.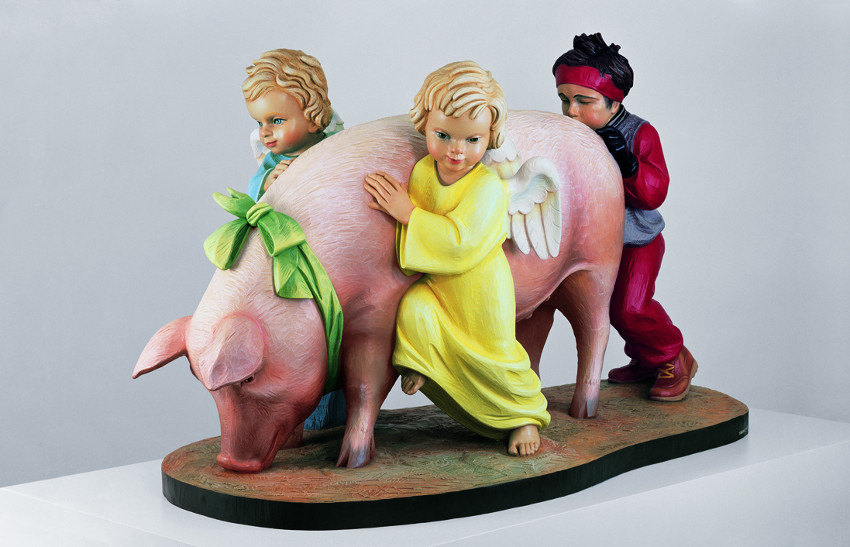 Jeff Koons: The Idea Man
Jeff Koons was born in 1955, in York, Pennsylvania. His father Henry Koons was a furniture dealer and interior decorator; his mother Gloria, a housewife and seamstress. As a child, he went door to door after school selling gift-wrapping paper and candy to earn pocket-money. As a teenager, he revered Salvador Dalí, to the extent that he visited him at the St. Regis Hotel in New York City. After high school, he headed south to Maryland, where he attended the Maryland Institute College of Art in Baltimore. Koons enrolled at the School of the Art Institute of Chicago, as well, an institution that would grant him an honorary doctorate more than 30 years later. While a visiting student at the Art Institute, Koons met the artist Ed Paschke, who became a major influence and for whom he worked as a studio assistant in the late 1970s. After college, he worked at the membership desk of the Museum of Modern Art and as a Wall Street commodities broker while establishing himself as an artist. Jeff Koons had his first solo show in 1980, and by the mid-1980s, he was making a name for himself in New York as a modern pop artist along the lines of Andy Warhol and Roy Lichtenstein. Employing craftsmen and manufacturers, Koons designs sculptures that mimic crappy knickknacks and iconic objects, earning both praise and condemnation from critics. He managed to set up a factory-like studio in a Soho loft on the corner of Houston and Broadway in New York. This had over 30 staff, each assigned to a different aspect of producing his work—in a similar mode to Andy Warhol's Factory, and many Renaissance artists. A self-proclaimed "idea man" even claims that the hand of the artist is not the important issue: "Art is really just communication of something and the more archetypal it is, the more communicative it is."
Art is really just communication of something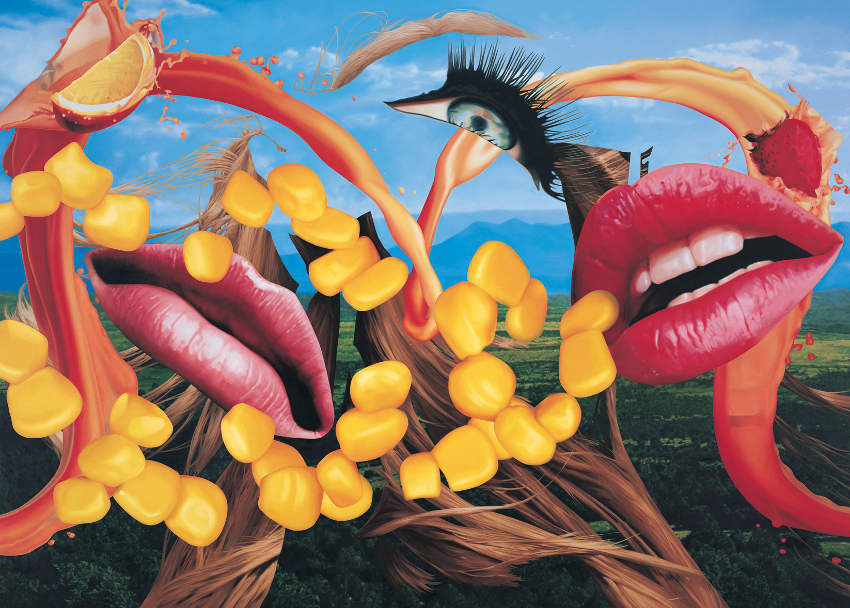 Jeff Koons's Conceptual Sculpture
Among Koons's first important projects was a series of installations which started in 1979 and continued throughout the 1980s, that made use of ordinary, store-bought Hoover vacuum cleaners, shampoo machines, and polishers exhibited alone, in pairs, and/or in quadruplicate. All were encased in Plexiglas cases together with fluorescent tube lighting placed either behind or beneath the machines. Thus, these appliances seem to be icons of popular and domestic culture and of the consumerism that characterizes the modern world, but they are also animated appliances that, isolated from their normal utilitarian contexts, take on a strangely human, physical presence as "breathing machines."
As Koons' early work was in the form of conceptual sculpture, one of the best-known being Two Ball Total Equilibrium Tank (Spalding Dr. J Silver Series, Spalding NBA Tip-Off), consisting of two basketballs floating in water, which half-fills a glass tank. The influence on Damien Hirst's later work The Physical Impossibility of Death in the Mind of Someone Living — a shark suspended in formaldehyde in a glass tank—is unmistakable. Koons then moved on to Statuary, the large stainless-steel blowups of toys, and then a series Banality, which culminated in 1988 with Michael Jackson and Bubbles — stated to be the world's largest ceramic—a life-size gold-leaf plated statue of the sitting singer cuddling Bubbles, his pet chimpanzee. Three years later it was sold at Sotheby's New York as Lot 7655 for $5,600,000, trebling Koons' previous sale record.
These sculptures are icons of popular and domestic culture and of consumerism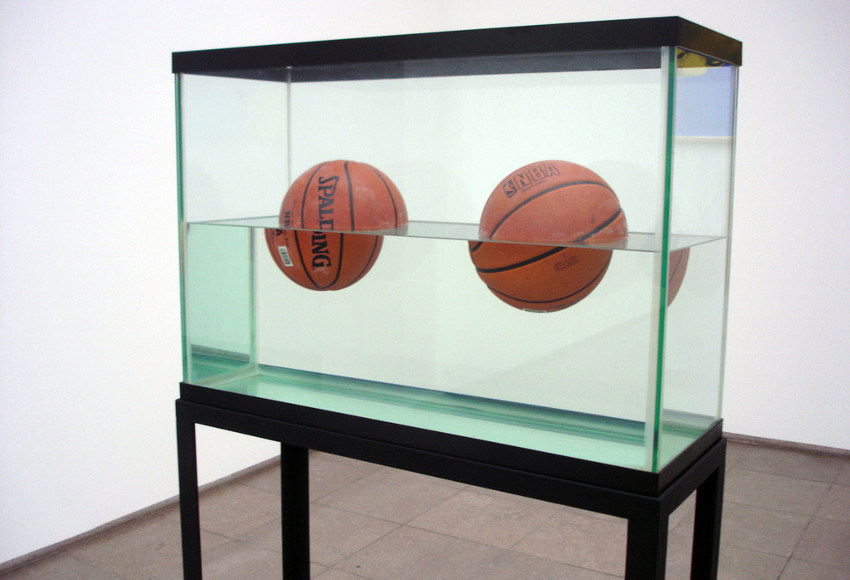 Balloon Dog
Since his emergence at that time, Jeff Koons has blended the concerns and methods of Pop, Conceptual, and appropriation art with craft-making and popular culture to create his own unique iconography, often controversial and always engaging. Some of his artworks are consisted of overtly sexual themes while others have been seen as a form of neo-kitsch, such as his balloon dogs. In 2013, one artwork from the series was auctioned in the same lot as Francis Bacon's triptych of Lucian Freud and has become the most expensive piece of art by a living artist. Jeff Koons' 12-foot sculpture Balloon Dog has broken records to become the most expensive piece of art by a living artist sold at auction. The giant stainless steel sculpture sold for $58.4 million (£36.8m) at an auction at Christie's in New York. Balloon Dog, which formed part of Koons' Celebration series in 1994, is part of a series of five colored sculptures in red, magenta, blue, orange and yellow. The Ballon Dog sculptures have been exhibited throughout the world, from the Grand Canal in Venice to the roof terrace of the Metropolitan Museum of Art in New York. Speaking about the artwork, Koons told Christie's: "When I made 'Balloon Dog', I wanted to make a piece that reflected the joy of celebrating a birthday or a party. The Balloon Dog is materialism and monumentality. In many ways, it is like the Trojan horse."
The piece became the most expensive piece of art by a living artist sold at auction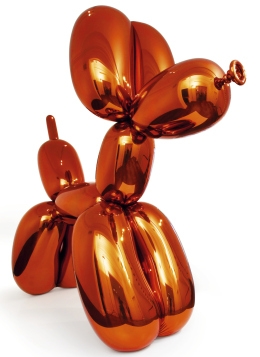 Koons and Cicciolina: Match Made in Heaven?
He quickly cultivated a media persona by hiring image consultants and placing strategic advertisements in high-class art publications; his scandalous marriage to and subsequent divorce from the Hungarian-Italian porn star Cicciolina also brought much public attention. After seeing her picture in two European magazines, he had flown to Rome, watched her perform, and gone backstage to suggest that they collaborate on what he then thought would be a movie. She agreed.
A series of strenuous photographic sessions became the basis for the Made in Heaven paintings and sculptures, in various media, including works with such titles as Dirty Ejaculation and Ilona's Asshole, the series of enormous grainy photographs printed on canvas, glassworks, and sculptures portrayed Koons and Staller in highly explicit sexual positions and created considerable controversy. The paintings of the series reference art from the Baroque and Rococo periods – among others, Gian Lorenzo Bernini, Jean-Honoré Fragonard and François Boucher – and also draw upon the breakthroughs of early modern painters as Gustave Courbet and Édouard Manet. The movie never got made, but Koons and Staller fell in love. Ilona Staller married Koons in 1991. The marriage began to fall apart even before their child, Ludwig, was born. Staller wanted to keep on performing. She also offered, publicly, to have sex with Saddam Hussein in exchange for his releasing foreigners held in Iraq.
Koons reportedly destroyed much of the work when Staller took their son Ludwig with her to Italy. The issue of child abduction is personal to Koons. After he spent millions of dollars in legal fees over a five-year period pursuing parental rights to his son, the Italian Supreme Court failed to recognize the couples' US-based joint custody agreement and instead sided with Staller. Koons has been a board member of The International Centre for Missing & Exploited Children (ICMEC) since 2002, and co-founded the Koons Family International Law and Policy Institute with ICMEC; for the purpose of combating global issues of child abduction and exploitation and to protect the world's children.
The artist gained much attention by marrying a porn actress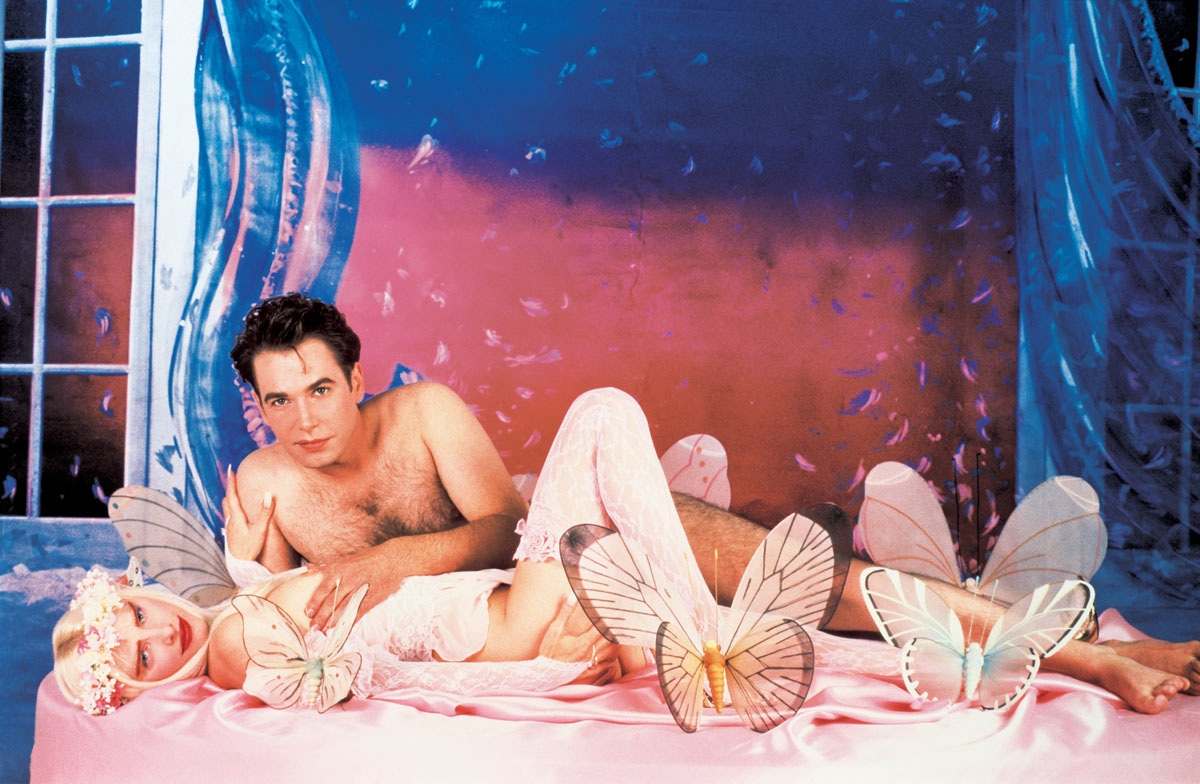 Jeff Koons's Recognitions
In 1999, he commissioned a song about himself, on Momus' album Stars Forever and in 2005 he was elected to the American Academy of Arts and Sciences in Cambridge, Massachusetts. Koons received the BZ Cultural Award from the City of Berlin in 2000 and the Skowhegan Medal for Sculpture from the Skowhegan School of Arts, New York in 2002. Nominated by President Jacques Chirac and presented by Jean-Jacques Aillagon, President of Centre Georges Pompidou, Paris, Koons was named the Chevalier de la Légion d'Honneur in 2001, and was promoted by President Jacques Chirac from Chevalier to Officier of the French Legion of Honor for his ongoing strengthening of relations between France and the United States. He was given the 2008 Wollaston Award from the Royal Academy of Arts in London. Secretary of State Hillary Rodham Clinton honored Koons with the State Department's Medal of the Arts for his outstanding commitment to the Art in Embassies Program and international cultural exchange in 2012. Critics are sharply divided in their views of Koons. Some view his work as pioneering and of major art-historical importance. Others dismiss his work as kitsch: crass and based on cynical self-merchandising. Koons has stated that there are no hidden meanings in his works, nor any critiques.
Critics are sharply divided in their views of Koons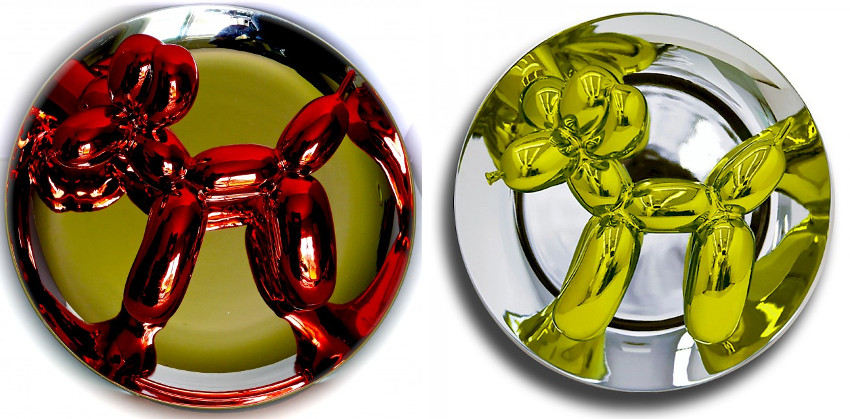 Jeff Koons: Neo Pop, Post Pop, Minimalism, Conceptualism... Dadaism?
Among curators and art collectors and others in the art world, Koons' work is labeled as Neo-pop or Post-Pop as part of a 1980s movement in reaction to the pared-down art of Minimalism and Conceptualism in the previous decade. Koons resists such comments: "A viewer might at first see irony in my work... but I see none at all. Irony causes too much critical contemplation". Koons' crucial point is to reject any hidden meaning in his artwork. The meaning is only what one perceives at first glance; there is no gap between what the work is in itself and what is perceived. In an article comparing the contemporary art scene with show business, renowned critic Robert Hughes wrote that Koons is "an extreme and self-satisfied manifestation of the sanctimony that attaches to big bucks. Koons really does think he's Michelangelo and is not shy to say so. The significant thing is that there are collectors, especially in America, who believe it. He has the slimy assurance, the gross patter about transcendence through art, of a blow-dried Baptist selling swamp acres in Florida. And the result is that you can't imagine America's singularly depraved culture without him." But, in the end, one can say that he follows the path of Marcel Duchamp, Dada, and Pop Art: Jeff Koons has created controversial works of art that forced the spectator to reexamine the impact of consumerism and popular culture on both the individual and contemporary society.
The artist forces the viewers to reexamine the impact of consumerism and popular culture
From Claes Oldenburg to Damien Hirst
He has influenced some younger artists such as Damien Hirst (for example, in Hirst's Hymn, an 18 ft (5.5 m) version of a 14 in (0.36 m) anatomical toy), Jack Daws, Matthieu Laurette and Mona Hatoum. In turn, his extreme enlargement of mundane objects owes a debt to Claes Oldenburg and Coosje van Bruggen. Much of his work also was influenced by artists working in Chicago during his study at the Art Institute, including Jim Nutt, Ed Paschke, and H. C. Westermann.
Jeff Koons lives and works in New York City.
All images used for illustrative purposes only.