Jenifer Kent is an American artist, well known for her unique minimalist style of drawing, making her works appear sculpture-like. Jenifer Kent was born in the USA. She graduated from Rutgers University, earning her BFA degree in painting in 1994. Five years later, in 1999, she received her MFA from Mills College in Oakland. She has also received a number of special awards and acclaimed residencies.
Kent's Inspirations and Style
Kent draws inspiration from many artists, such as Agnes Martin, Mel Bochner, Ruth Asawa and Eva Hesse. She employs monochromy, pattern and precision, and also draws from Conceptual Art, texture and accumulation. Since space is always accentuated in her drawings, they appear to be three dimensional figures, making the works look like they are projecting and hovering.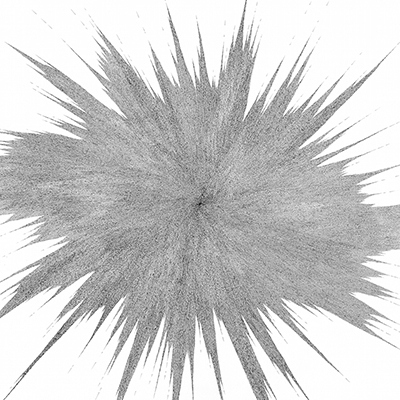 Her works look similar to explosions, in a way that markings appear to be "ejected" from a single (or sometimes multiple) points of energy across the surface. While Kent's earlier works usually rely on a kind of a chaotic form, it is in her later works that she expresses a sort of pause, presented through empty space. Some of her works from this newer period include 2014's Flashpoint and Vanishing Point.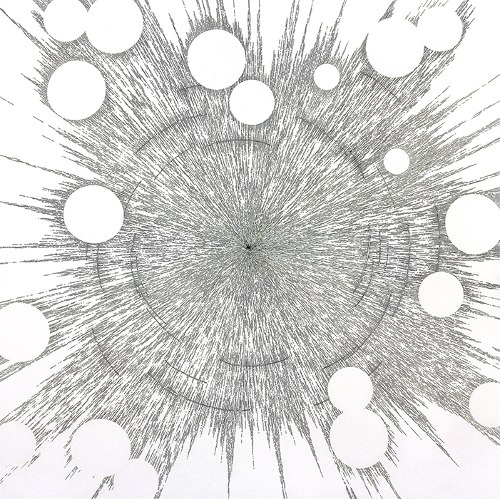 Kent does her drawings with hand only, and highlights the importance of the process of creating her art, and the exhibitions and installations only as a proof of the activity. She is interested in small details and units, and how they all create complex patterns.
Shows and Exhibitions
Jenifer Kent has exhibited all over the West Coast and in the UK. Some of her notable group exhibitions include Black & White (San Francisco, 2011), Supernatural (Oakland, 2006) and 2-2002 (Berkeley, 2002). She also had a few solo shows, most important being Hyperspace, which was organized in the summer of 2015 at Dolby Chadwick Gallery.