Jennifer Knaus is an American artist best known for her fantastical portraits, combining two genres from art history - Portraiture and still life.
Knaus received her BFA from San Francisco Art Institute in 1985 and her MFA from the University of California, Davis, in 1992. She also attended Skowhegan School of Painting and Sculpture in Maine in 1991.
Jennifer Knaus' Paintings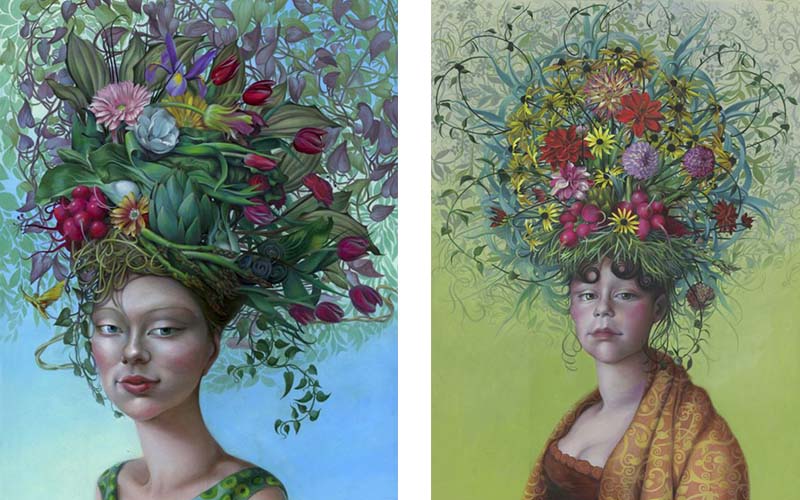 Jennifer artworks are composed out of Renaissance portraits of adults and children and Findhorn style flora. Her inspiration she gets from Northern Renaissance portraits and Dutch 17th century still-life. Also, her chaotic but beautiful garden acts like a Muse – summer and farmer's market are aesthetics' and hedonistic experiences that really move this artist.
Jennifer Knaus' Drawings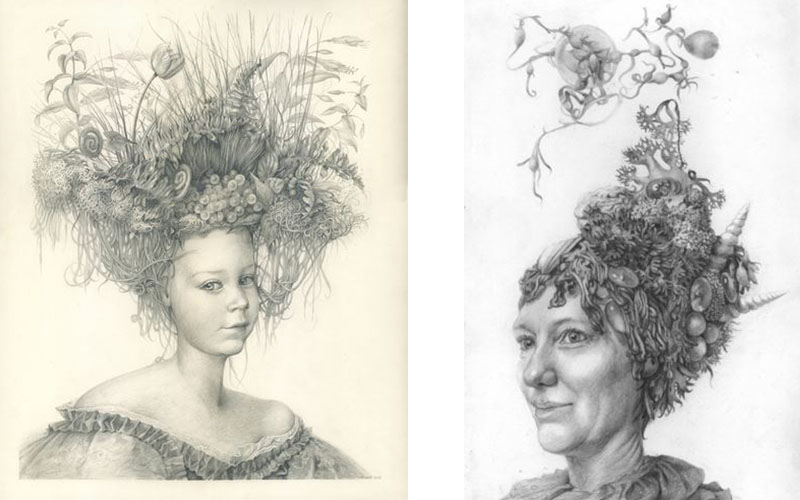 Usually, Jennifer paints in oil or egg tempera. She aims to create some sort of alternative hierarchy of power and beauty in her works. Knaus also inserts certain humorous and absurd elements along with mysterious developed for the atmospheric narrative.
The artist is represented by EBK Gallery.
Jennifer Knaus lives and works from her beautiful, pastoral settings in Connecticut.
Featured image: Jennifer Knaus - The Kiss, 2013 (detail)
All images copyright © the artist