Jennifer Pochinski is an American contemporary painter born in Michigan in 1968. She is well known for her representational artworks, whose subjects are figures, objects and landscapes.
Art by Jennifer Pochinski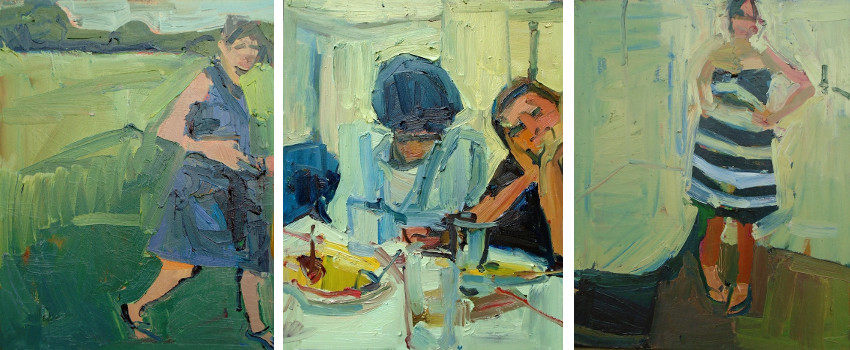 Jennifer Pochinski received her Bachelor of Fine Arts in Painting from University of Hawaii in 1991, and also has a Diploma of Higher Education Interior Architecture from Middlesex University AKTO Athens, Greece, which she earned in 2007. Her pieces are included in collection of a Triton Museum, Santa Clara, California, and are a part of private collection of Alexandros Tombazis, a famous architect in Athens. The artist is interested to find out if she is able to project on a canvas some of the music she is seeing, as she tries to get herself lost in the process of painting.
Art by Jennifer Pochinski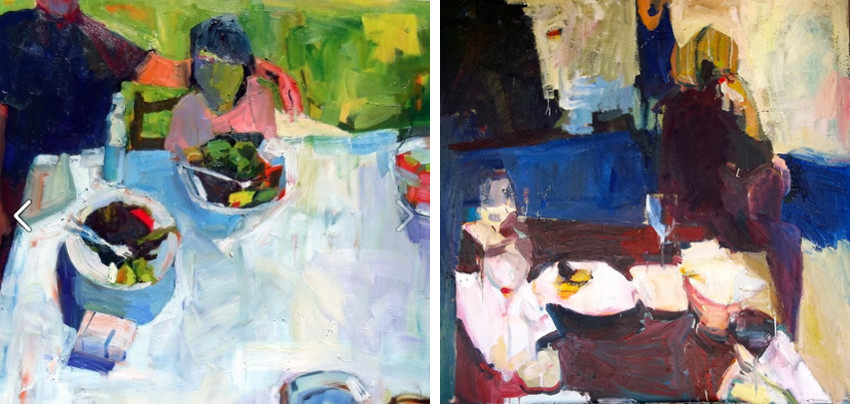 The influence of living in Hawaii and several European countries, including Germany and Greece can be seen in her paintings. As Pochinski admits herself, her secret passion is still life, so that is the theme of her most recent work, but with people included as a foil. She isn't scared of making mistakes, her work philosophy is based on trials and errors during painting. Her beautiful pieces come from her getting lost in them while creating, and pouring emotions into canvases. Pochinski loves to paint, loves all the people before her who loved to paint, and that is the true definition of an artist.
Art by Jennifer Pochinski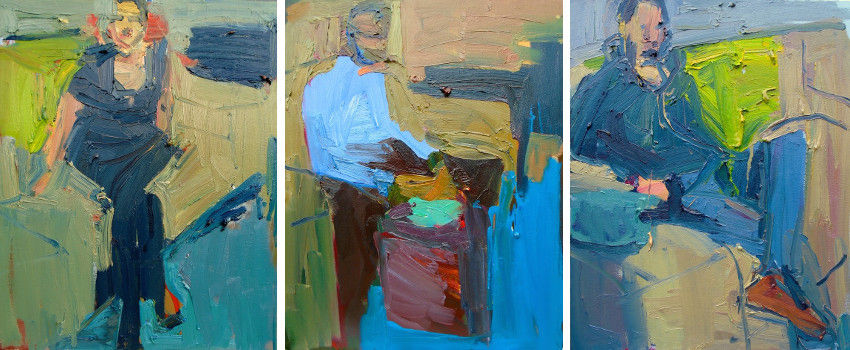 She is represented by Dolby Chadwick Gallery in San Francisco, USA.
Jennifer Pochinski lives and works in Sacramento, California.
All images courtesy of the artist.