Jenny Robinson is a painter and printmaker, born in the United Kingdom, but raised in Borneo. She went to West Surrey College of Art and Design in England, where she earned her Bachelor of Fine Arts in Printmaking. After that, she traveled extensively around the world and settled in San Francisco in 2000.
Zeppelin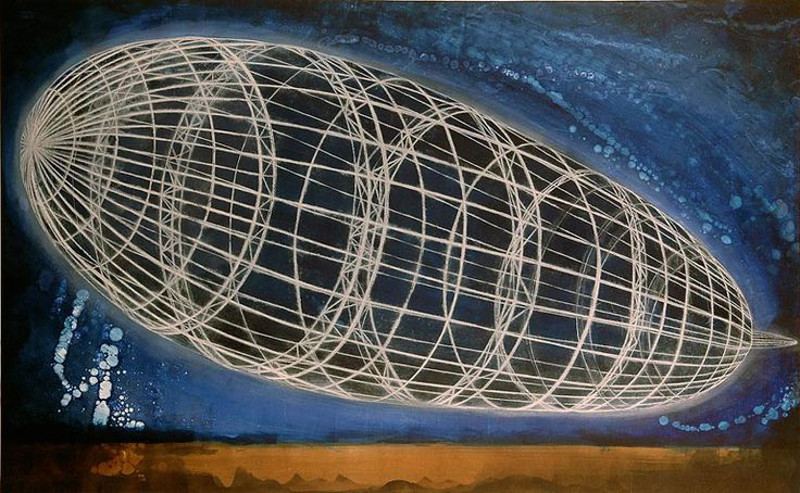 Her work focuses on urban environments and the dichotomy of giant abandoned buildings. She is fascinated by the constant cycle of decay and renewal that they undergo. Robinson works primarily on paper, which enables her to make images heavy and clotted with dark ink. Her images depict the corosion and decay, which is inviting the viewer to think about the fragility of our urban environment.
She has had numerous exhibitions throughout the United States and the United Kingdom. She has also taught printmaking in art colleges and institutes, such as Kala Art Institute in Berkeley, the Institute of Contemporary Art in San Jose, San Francisco Center for the Book in San Francisco and Chico State University in Chico.
Worlds Fair by Jenny Robinson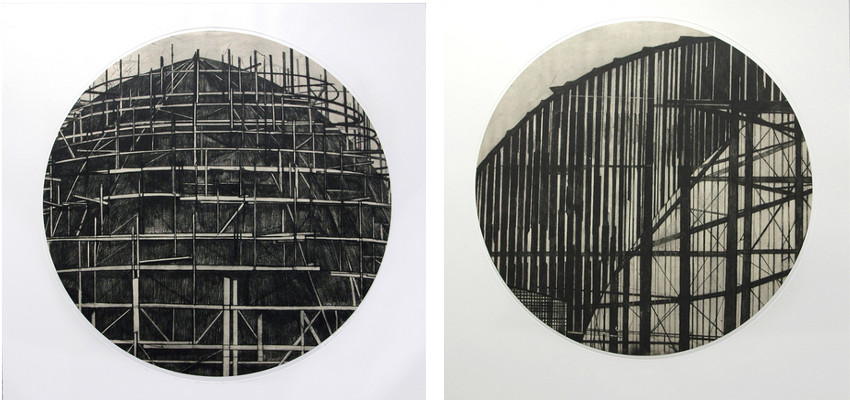 Her work is featured in many public and private collections. Some of them are the Library of Congress Print Collection in Washington, The Achenbach Fine Print Collection in San Francisco, the Ashmolean Museum in Oxford, United Kingdom and Janet Turner print collection in Chico.
Apart from being invited to be an Artist in Residence at Hartford School of Art in Conneticut, Robinson is a frequent Artist in Residence at Kala Art Institute in Berkeley. She is a member of various art societies, such as the Royal Society of Painter Printmakers (R.E.) in London, UK, The Los Angeles Printmaking Society in Los Angeles, US; and the California Society of Printmakers in US.
Harison Street Billboard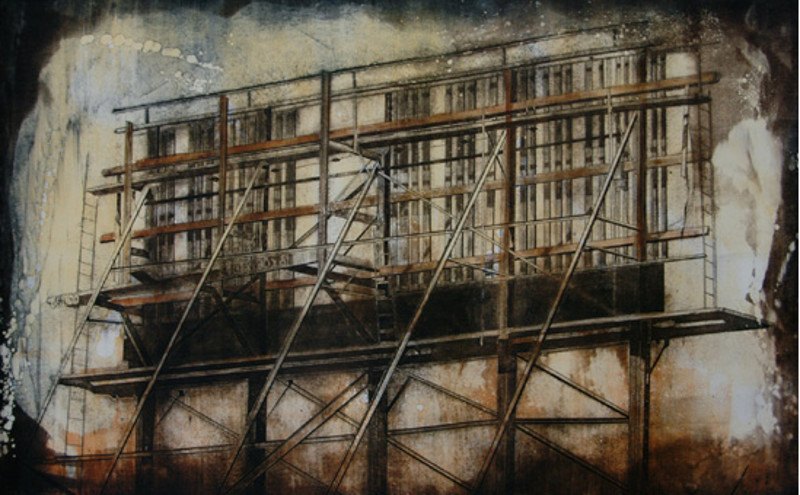 She is represented by Vertical Gallery.
Jenny Robinson lives and works in San Francisco, California.
Featured image: Jenny Robinson - Infrastructure (detail)
All images copyright © the artist