It's an art form in itself to "better" a photo in various programs widely available in the computerized present, creating something new that often times cannot be distinguished from reality with a naked eye. It takes a whole different kind of skill, however, to make an image void of upgrades and tweaks, giving it a natural feeling that programs have a hard time compensating for. Nurturing exactly such ideals and goals, the practice of Jérémy Bernard is as real as photography goes: capturing the motion of skiers in the snow first hand, his works denote perfection of a computer program while being completely free of any such modifications.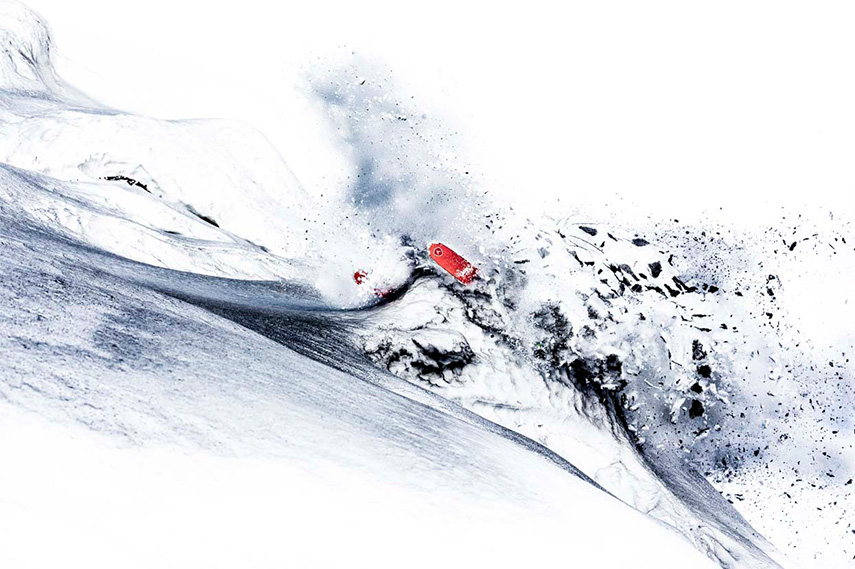 Capturing Motion
Having a spotlight on him ever since 2010 when some of his first photographs were published, Jérémy Bernard has developed his practice to the point where he is considered to be one of the best in his line of business. His focus and expertise lie in ski photography and he is greatly sought after when it comes to this sort of a job: it takes more than the skill of manipulating the camera, for the work description often involves risks and a myriad of details that require attention. Regardless, Bernard repeatedly showed his talent in capturing the motion of the skiers he photographs, and his photos are true representatives of its natural flow. Believing strongly in the reality that the photos must represent, his practice is void of flash, using only natural light and the environment itself, making absolutely no changes to the photo once it's taken.
his practice is void of flash photography and program alterations
Jeremy Bernard's photos are true representatives of the natural flow of skier's motion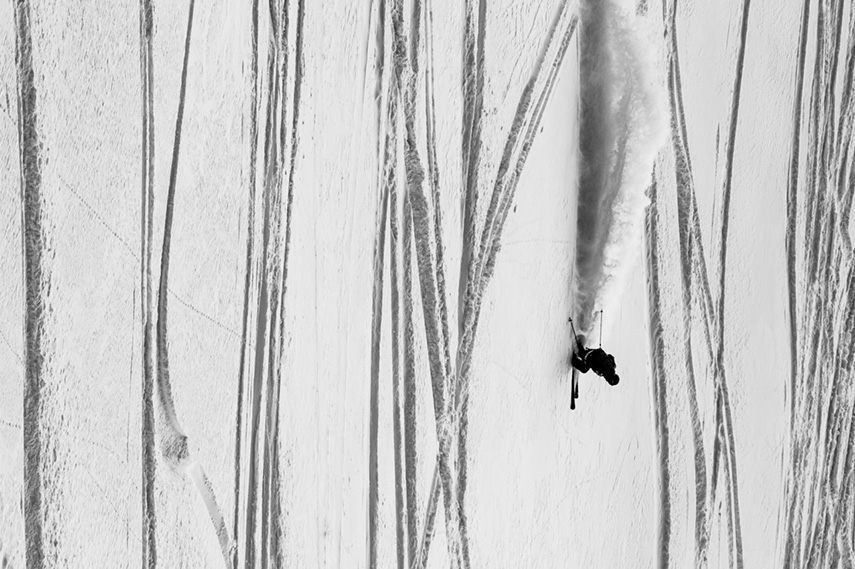 The Color of Snow
After more than six years of taking photos on mountain tops between Japan, Italy, Canada, and other countries, Jérémy Bernard's practice was recognized and rewarded, earning him various titles. More importantly, it has taken him places and had him participate in creation of amazing settings and, of course, photographs. One such event includes The New Creativity category of the Red Bull Illume Image Quest that took place at the beginning of 2014. Bernard took photos of athlete Jérémie Heitz as part of Jeremy Bernard's Top 250, and what made the pieces unique is the colored snow that was created especially for the shooting. Making amazing photos continuously, Bernard's work goes to show that creativity and perfection through photography can be achieved even without artificial influence.
Bernard shows that perfection through photography can be achieved even without artificial influence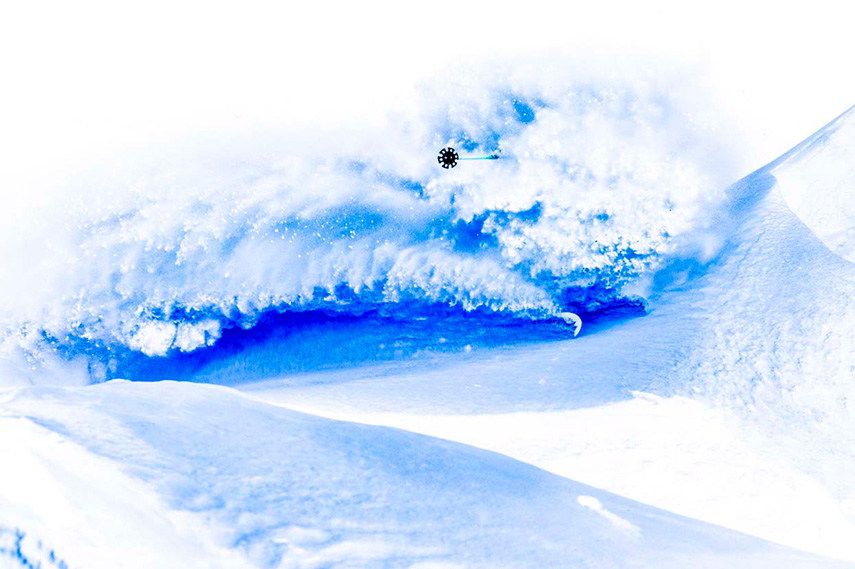 Reality of Jeremy Bernard
Smitten by the beauty of the mountain and the motion of man dominating it, Jérémy Bernard manages to capture the power of these feelings in his photographs. Though he avoids the use of programs like Photoshop to enhance his photos, he finds exactly what he needs within the corners of the frame, conveying the naturalness of motion and its flow with ease. With his keen eye following the subject, the light, and the environment, Bernard encapsulates the motion of the moment, empowering it and thus justifying his renown.
The artist is represented by Jean Denis Walter Gallery.
Featured image: Jeremy Bernard - Couleurs XIII (detail), 2013.
All photos courtesy of Jean Denis Walter gallery and the artist.