Jeremy Novy is an American street artist, known for painting swarms of koi fish on the sidewalks of San Francisco. His mission is to make his city a better place for living, by creating public art, available to everyone. Apart from that, he is known as a pioneer of queer street art, who uses his stenciled works to explore political and social issues. His goal is to make a social change and make queer-oriented street artist more visible by bringing gay imagery into the predominantly heterosexual, and often homophobic, street art culture. His stenciled artworks include drag queens, care bears and shirtless men.
Street Art by Jeremy Novy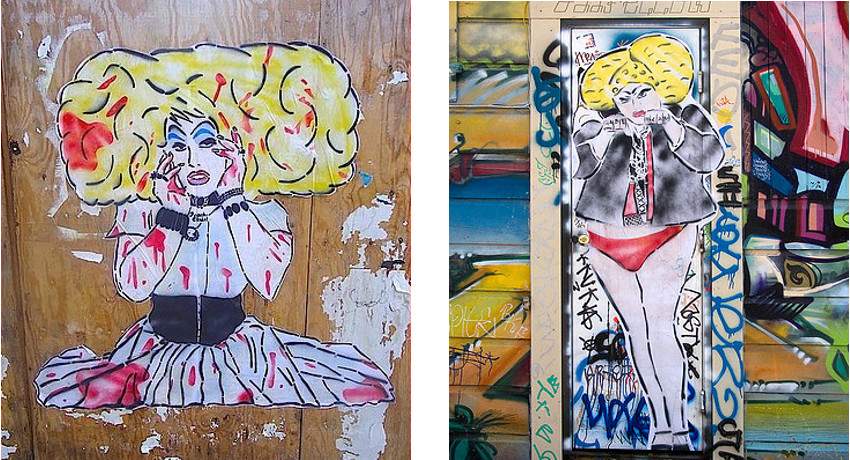 The artist has an associate's degree in graphic design which he received from Gateway Technical College in Elkhorn, Wisconsin in 2004. In 2008, he obtained his Bachelor of Fine Arts in photography from University of Wisconsin in Milwaukee, Wisconsin.
His works has been featured in numerous publications, including Out There Magazine, Wisconsin Gazette, Juxtapoz, Missionlocal.org, and SF Weekly. Novy had his work exhibited throughout his home country, in many solo and group exhibitions. His solo shows include Looking Backat Lush, Life Gallery, San Francisco in 2014, Lets Meet at San Francisco LGBT Center in 2010, and DIYbca at Yerba Buena Center for the Arts in San Francisco in 2010. Some of the group exhibitions in which he participated are Fuck Art at Museum of Sex in New York in 2012, and I Am Crime: Art on the Edge of Law at SOMArts Center in San Francisco, also in 2012.
Swarm of Koi Fish by Jeremy Novy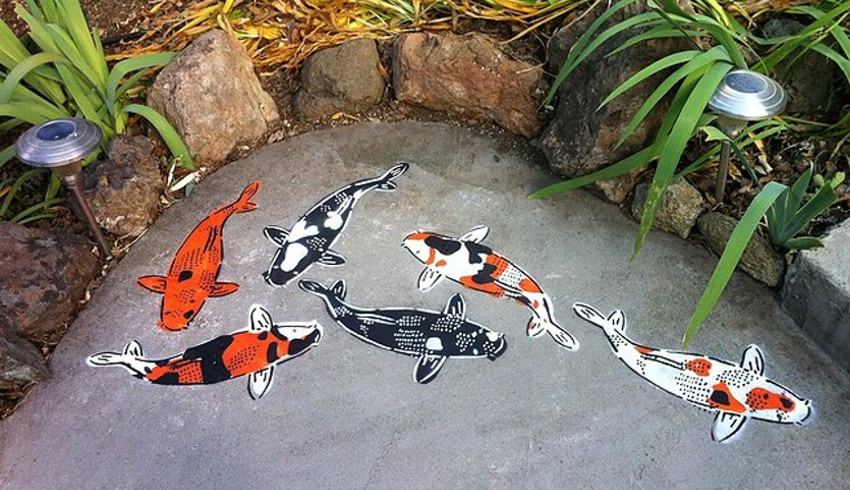 In 2011, the artist was the curator of the world's first group queer street art show, titled A History of Queer Street Art. The exhibit, which documented the struggle of LGBT artists, premiered in San Francisco and traveled to Pop Up Gallery in Los Angeles, California and Yale University in Connecticut.
Koi Fishes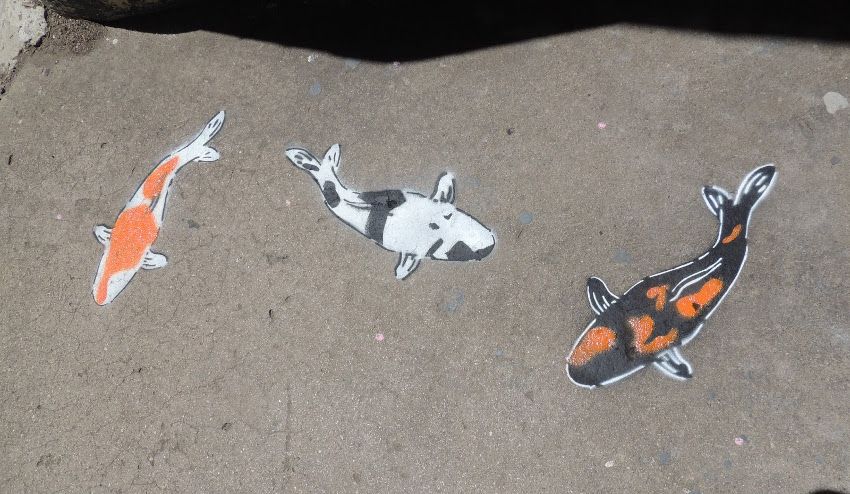 He is represented by Vertical Gallery in Chicago and Local Take in San Francisco.
Jeremy Novy lives and works in San Francisco.
All images copyright © the artist