Jessica Snow is an American artist, best known for her abstract and hard edged work characterized by bright and vivid linear forms.
Jessica was born in Berkeley, California. She earned BA at The University of California, Davis, and received her MFA from Mills College. Jessica also attended the Université de la Nouvelle-Sorbonne III and the Skowhegan School of Painting and Sculpture in New York. Among her professors and mentors were famous Hung Liu and Wayne Thiebaud.
Thirty Shapes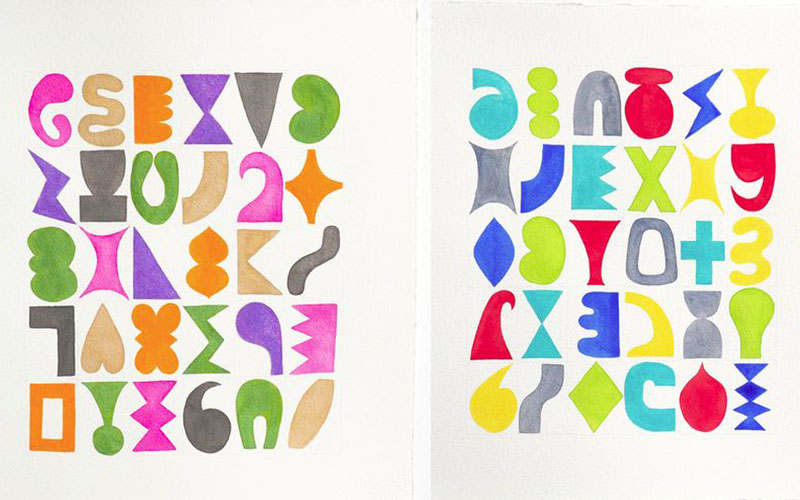 Snow once said that painting could be conceived as a structural diagram of the human psyche. But, what really inspires this artist is the randomness of the stream of consciousness - so, she is sincerely content when her paintings are 'human' in their lack of perfection. Snow's work also explores that gray aria between order and chaos, between logic and emotion.
Jessica's work is mostly done in acrylic and oil. Sometimes, she even draws on the surface with a black fine-point pen and always makes studies with a pen or pencil before she starts to paint – sometimes creating up to 20 sketches! Though these sketches she addresses problems such as spatial issue, for example.
Centrifuge and Pink Link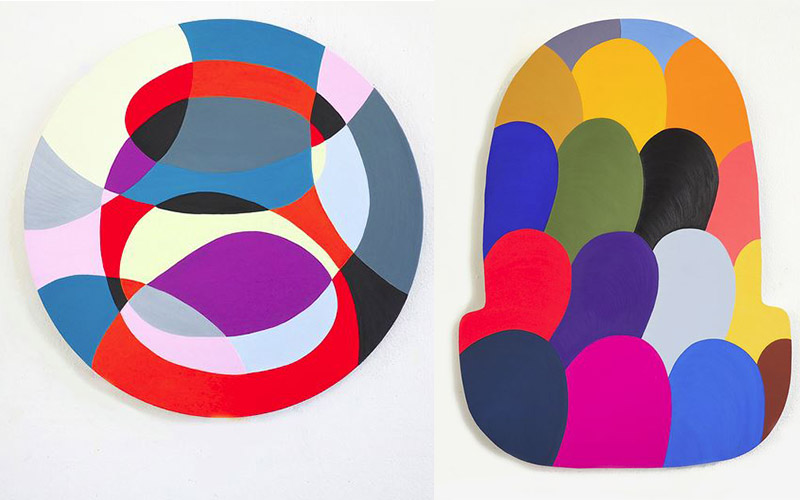 When talking about her art favorites, Snow always mentions Sophie Taeuber-Arp and especially Matisse, Sol LeWitt's and Ellsworth Kelly's work. She received Artadia Award, the Cadogan Fellowship Award and was in a selection for the American Artists Abroad Program in Montevideo.
The artist is represented by IdeelArt.
Jessica Snow currently teaches painting, drawing and art history at University of San Francisco, where she lives.
All images copyright © the artist