It is seemingly easier to identify with the ideas and thoughts of an artist if he works in sculpture with the focus on the human body. The interpretation of the movement and emotions should come naturally. Jesús Curiá is a Spanish contemporary sculptor, whose work revolves around the human figure, often mixing figurative elements when shaping the heads with the abstract ones when working on a body, trying to emphasize the tradition, modernity, and ethnics, which have remained the basic aspect of his approach throughout the years. By combining figuration with abstraction, the artist manages to pinpoint the viewer's attention on specific parts of the artwork, while they simultaneously admire the craftsmanship of the entire piece.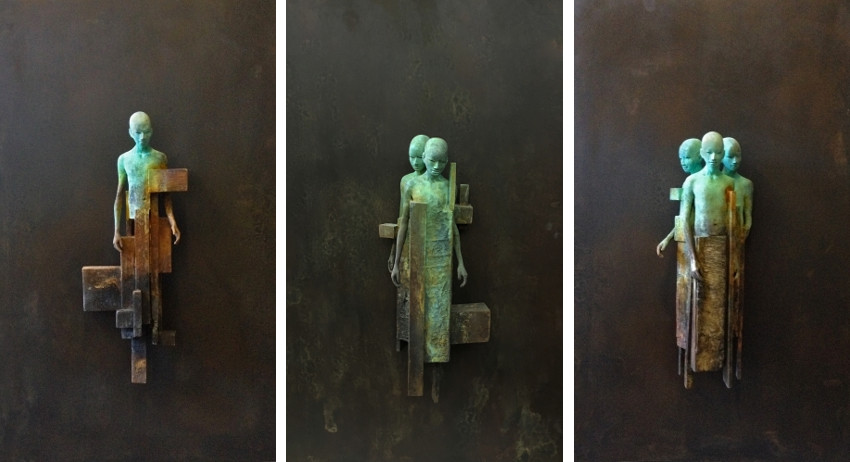 Melting All the Races into One
The artist uses a lot of bronze for his pieces, but also wood, stone, cement, and resin. He makes a decision which material he's going to use when he comes to work and see what works best for the current idea, what will express his thoughts appropriately. The artworks are vital and joyful, and the way he uses colors emphasize it even more. Curiá makes it easy for viewers to see how his almost ancient characters perfectly reflect our thoughts and feelings about the contemporary world. From an early age, the artist, although himself a member of a western culture, has shown an interest in Asian and African cultures, and that led to establishing an idea where all races will melt into one. It's an ideal that still fuels his inspiration.
His ancient characters perfectly reflect our thoughts and feelings about the contemporary world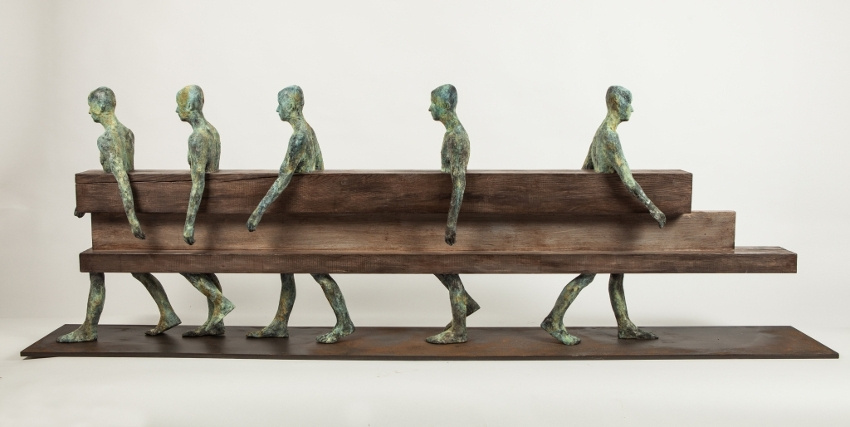 He Wanted to be a Painter
The seeds of Curiá's interest for other cultures were planted during his childhood, when it was difficult to see foreign people, so it was very exotic when he would actually see someone who wasn't from his country or even from Europe. He always wanted to be an artist, as his father was a painter, so Curiá also wanted to become one. However, the sculpture left such an impression that he abandoned painting and dedicated himself to being a sculptor. He graduated from Fine Arts College of the Complutense University of Madrid in 1992. Since then, the sculpture has become both his work and his hobby, always on his mind. His family is also an immeasurably important part of Curiá's life and the only thing keeping him from not working all the time.
The sculpture left such an impression, that he abandoned the idea of being a painter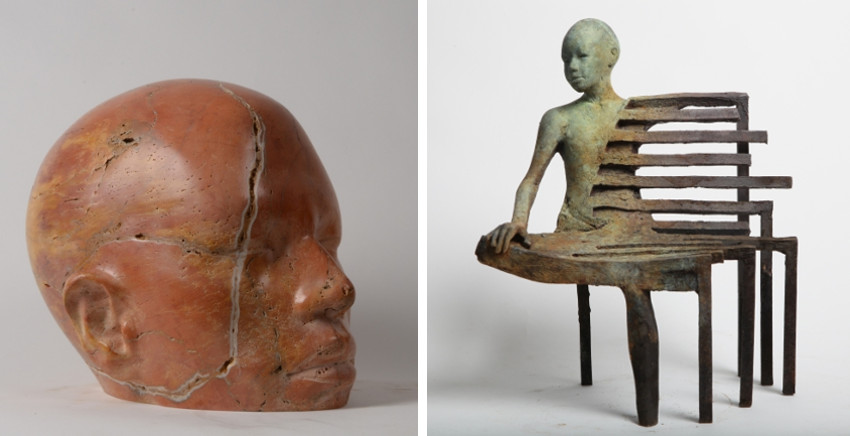 Rare Moments of Fun
The artist thinks that sculptors have only two moments of fun with their work – ''the first and most satisfying is when we finish a job and lose a few minutes admiring creation. The second is when I see people enjoying my work to some extent.'' Speaking of some goals for the future, when thinking as an ordinary person, Curiá is more than happy to be able to live from his work. But, when speaking as an artist, he wants to show his work in galleries throughout the world.
He is represented by Galerie Hegemann in Munich.
Jesús Curiá lives and works in Madrid.
Featured image: Jesús Curiá – Sin Fin III (detail), 2012
All images © Jesús Curiá