Jim Phalen is an American contemporary artist born in Phoenix, Arizona, in 1957. He is well known for his still life paintings which most often present austere arrangements of simple objects.
Art by Jim Phalen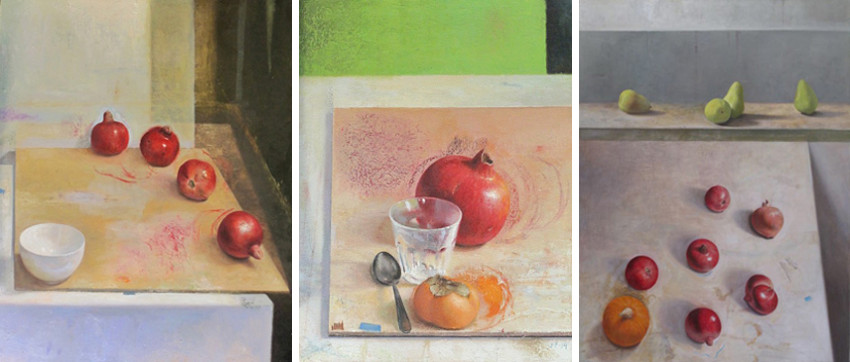 Jim Phalen received his BFA in Sculpture from San Francisco Art Institute, San Francisco, CA, in 1980; his MA in painting from University of New Mexico, Albuquerque, NM in 1985, and his MFA in Painting from University of New Mexico, Albuquerque, NM, in 1986. He taught at the University of Washington, Seattle, WA, and at the University of Puget Sound, Tacoma, WA. Phalen paints almost always from life. He studies the object for days before starting to paint, so he can be sure his works will be quite simple, yet very elegant.
Art by Jim Phalen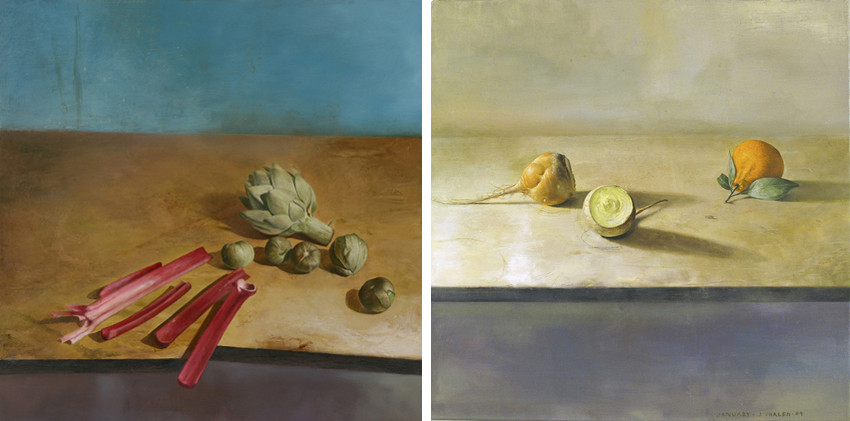 The paintings start with a thin layer of color, creating a sort of underpainting, which help the artist see if the elements will work together. In the early stage, pomegranate is a red-ish circle, for example. If the elements do work together, they are gradually transformed into something that is recognizable. The artist only paints what he finds to be paintable, as the essence of a flying bird or a moving car could never be truly captured and shown.
He is represented by Dolby Chadwick Gallery in San Francisco, USA.
Jim Phalen lives and works in Seattle, Washington.
All images courtesy of the artist.