Jo Ellen Van Ouwerkerk is an American painter. She employs various techniques on canvas, and her paintings invariably feature stunning female figures.
Jo Ellen Van Ouwerkerk's paintings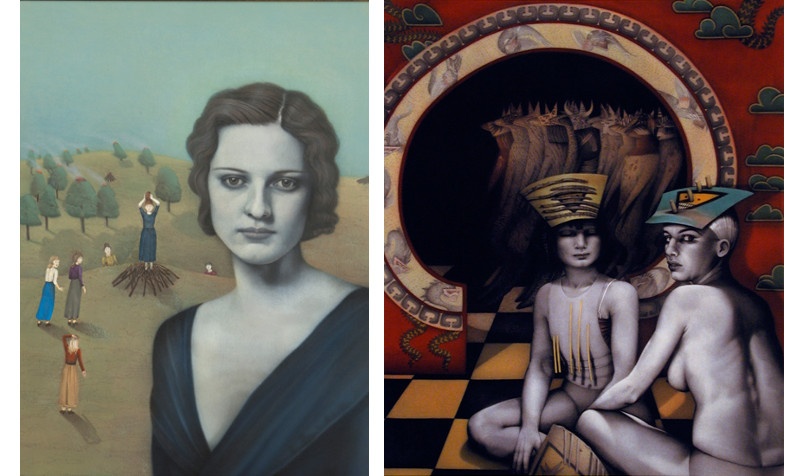 The heroines of Van Ouwerkerk's paintings are placed in the foreground. They are seductive, almost erotic in nature, reminiscent of nineteenth century feminine icons, although their facial expressions are pensive. Their fantasies are often revealed in the paintings' backgrounds, through details that give the compositions an air of surrealism, and can sometimes even be defined as ghostly or ominous. They can be presented in tiny details, as is the case with She Listened to the Bird Sing Until Bees Came Out of Its Mouth, or complex scenes as in Women in Piles of Wood Waiting to Burn. The women in the paintings rarely seem disturbed by their surroundings, however.
Jo Ellen Van Ouwerkerk's paintings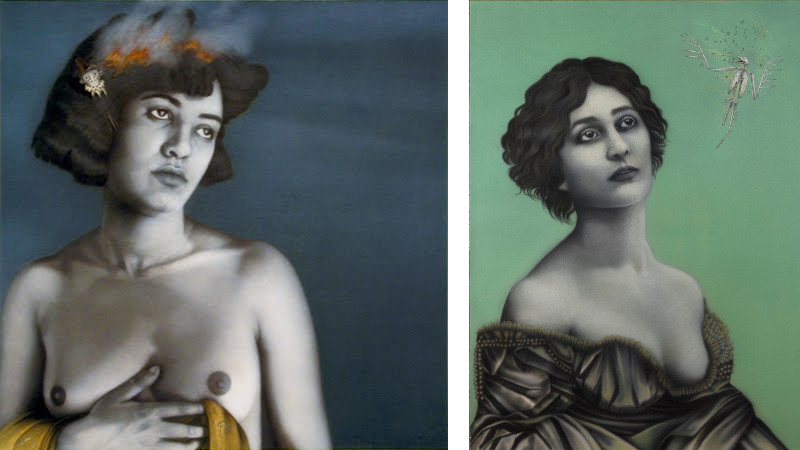 Similar to her heroines, the colors in Van Ouwerkerk's works resemble turn-of-the-century photographs. They are generally downplayed and muted, and only an occasional detail is colored more vividly, to further emphasize the contrast between foreground and background, and give off the feel of separate realities.
Van Ouwerkerk is represented by Woodward Gallery in New York.
Featured image: Jo Ellen Van Ouwerkerk - Monkey Comb in Burning Hair, 2001 (detail)
All images copyright © the artist