Have you ever seen something disturbing, but couldn't take your eyes off of it and weren't quite sure why are you appealed by it? Well, that happens to the majority of people when they see Joan Cornellà's dark-humored comics for the first time. Distorted bodies, extreme discomfort, bizarre characters and awkward, unexplainable situations construct the core of his wordless, one-page comics. The twisted comics of a Spanish artist attracted a huge following on social networks, counting over three million Facebook followers.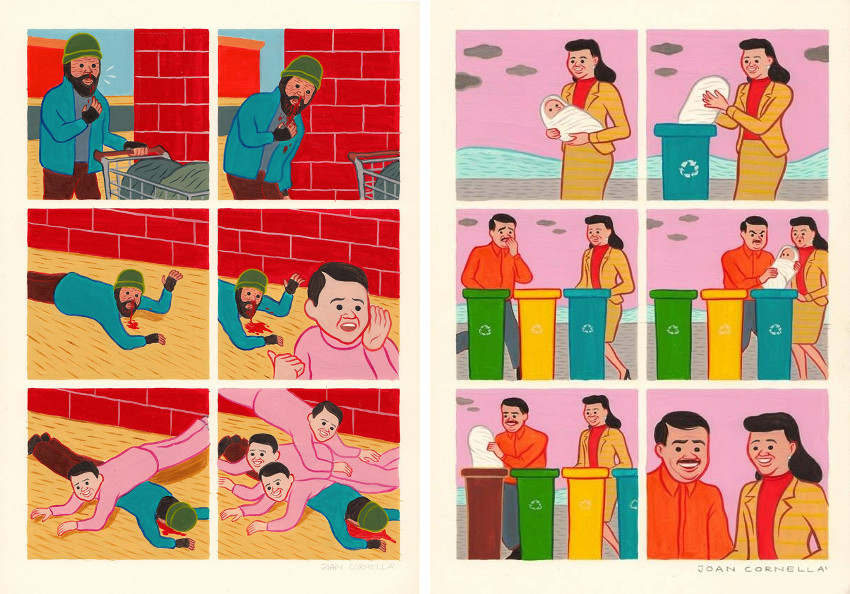 Life as an Illustrator
Not much is known about Joan Cornellà's personal life. He was born in Barcelona in 1981, where he received his fine arts training. As a graduate, Joan worked for several publications and newspapers as an illustrator, such as La Cultura del Duodeno, El Periódico, Ara and El Jueves. His drawings found their place even in The New York Times. The artist finds inspiration in the comedy sketches of Monty Python and the work of other cartoonists like Helge Reumann and Glen Baxter. Some other, not quite so usual sources include the aggressive behavior, blackouts, temporary blindness and even the ingestion of bad food that causes hallucinations. Since recently, Cornella has found the work of a Spanish cartoonist Molg H to be very inspiring.
Not much is known about Cornellà's personal life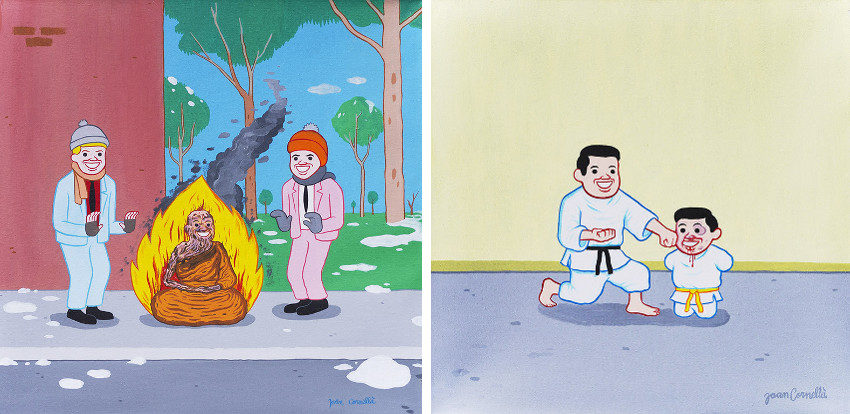 Dark, Twisted and Hilarious: Cornellà's Web Comics
Through his gruesome comic tales, Joan tackles a range of complex and taboo themes which are often avoided. Some of his subject matters include suicide, self-mutilation, racism, abortion, murder, homophobia, disability, deformity, and sadistic or oblivious violence. Even if all of this doesn't quite sound funny, Cornellà masterfully manages to create hilarious narratives which often leave the viewer in awe. His comics are populated almost exclusively by smiling psychopaths who invariably turn even the most mundane situation into an amusing and cringe-inducing farce.
Smiling expression of his characters became Joan's trademark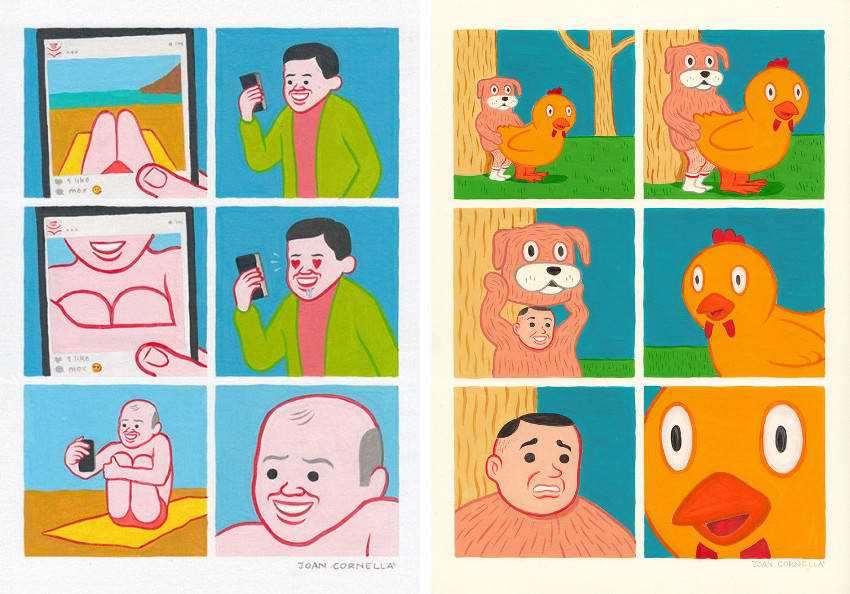 Cornellà's Distinctive Features
The opposite of all the morbidity seen in these wordless comics is Cornellà's choice of soothing, lovely colors and his overall style of drawing which looks like it was taken from children's books. Cornellà is especially known for recurrently drawing an almost vacant smiling expression on his characters. This face and smile, which completes so many of his strips, became one of Cornellà's well-known trademarks. Uncomfortable laughter aside, Cornellà's work occasionally carries an unapologetic, in-your-face message. As an example, the artist created comics in which he directly highlights police brutality against minorities.
The artworks often carry an unapologetic, in-your-face message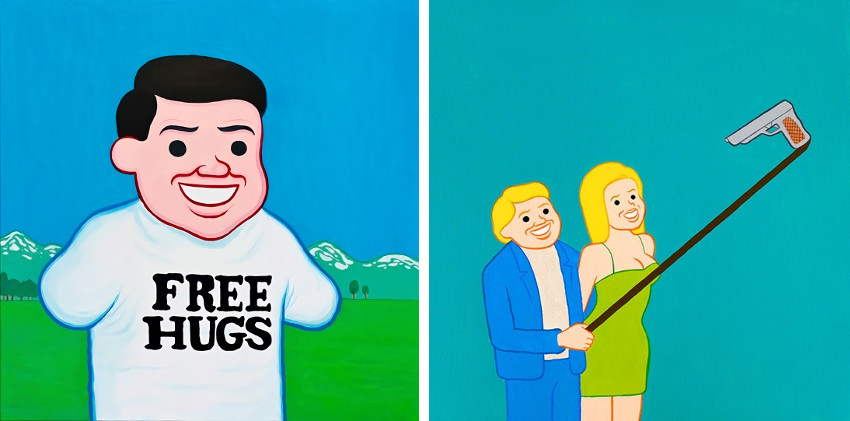 No Subject is Off Limits
The world is twisted. New artworks of Joan Cornellà demonstrate it the best. In the past, the artist has gotten the viewers used to his dark style through a myriad of unconventional scenarios. People's connection to the social media, naked selfie 'culture', difficult political topics about addiction and gender issues, no subject is off limits. If you're nearby, check out his new solo exhibition at Spoke Art Gallery, which will take place from 3-26th March.
The artist delivers his work through a myriad of unconventional scenarios
The World of Absurds
The world is sinking into the absurdity. The need to be accepted and popular, situations happening around the world that really shouldn't be happening, or general human stupidity – all of them are troublesome, but there isn't much that can be done about it. Well, if you aren't as talented and inspired as Joan Cornellà. He is doing his best to expose and ridicule these things, and the people still thinking with their own heads have recognized it. So, no matter how dark, twisted, and even demented his works may seem, it just isn't that important. The viewers will sometimes be disgusted by the visual style, but in the era of political correctness, some things must be said, and the artist has found the perfect way of saying them.
One thing is certain - once you see Joan Cornellà's comics, you'll surely never forget it.
The artist is represented by Spoke Art gallery, located in San Francisco.
Joan Cornellà lives and works in Barcelona.
All images copyright © the artist