Finding his artistic muse in ancient allegories and mythological fables, João Ruas is a Brazilian author whose illustrations depict fantastic characters placed in contemporary settings. It's these deeply compelling and unique images that have been slowly establishing Ruas as a household artist on both his national and on the international scene. Legends and myths are a reoccurring theme within his drawings and illustrations and the entirety of Ruas' portfolio is made from pieces that tackle and combine themes from fantastic imaginary worlds.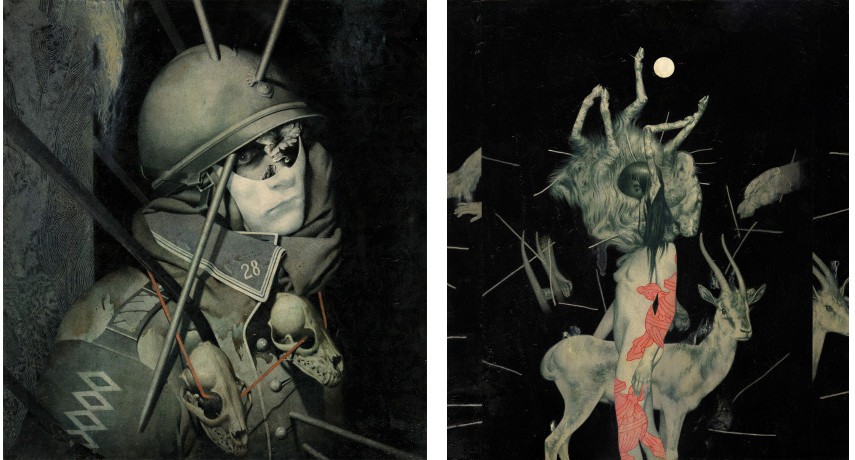 Growing Up in São Paulo
João Ruas was born in the year of 1981 in São Paulo, Brazil, the metropolis that still serves the purpose of this artist's home to this day. The author describes his childhood as one that was full of outside adventures and countless hours of coloring with crayons - this great environment for creativity served as a fantastic stepping stone for what will eventually turn out to be a great artistic career. Comic books were his first artistic bridge to lines and colors. Upon obtaining a degree in graphic design, Ruas worked at studios in the United Kingdom and Brazil before shifting his creative focus to fine art. Before that moment, he lived three years in London and made a living as a concept designer for games. Soon after that, the 28-year old artist started doing exclusively personal artwork and holding solo exhibitions.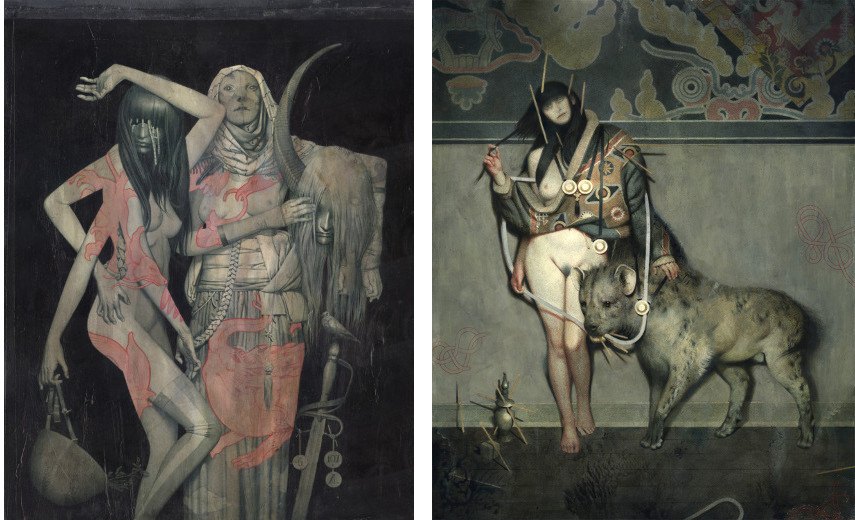 Analyzing the Work of João Ruas
Whan it comes to analyzing Ruas' art, few have stated a better short analysis than Amanda Erlanson: João Ruas paints a haunting world inhabited by enigmatic figures and regal beasts awash in a maelstrom of mysterious energies. His explorations of the darker realms of the spirit evoke states of emotional turmoil, spiritual hunger and troubled passion. Weaving together history, mythology and cryptic symbolism in a misty dreamscape where twilight is ever at hand and the bounds of gravity seem optional, he describes an ethereal mythos that is somehow deeply personal and disquietingly universal at the same time. Ruas tries very hard to keep an open theme within his work - however, the artist himself stated in an interview that this is a double-edged sword as a limited amount of boundaries can be a creative trap. João has exhibited his unique art in galleries throughout the world, including Berlin, China, Italy, London, Los Angeles and Spain. Furthermore, his work has been featured in publications such as WIRED, Playboy and The Sunday Times.
João Ruas is driven by the fact mythology and folklore are a big part of our society's DNA code
Another Unique Addition to Brazil's Rich Art History
João Ruas is just another great example of how unique Brazilian art scene truly is. This country already has a vivid past of creativity that goes beyond painting into the world of music and film. Very aware of this fact, Ruas finds much inspiration within his nation's art history - he states that he is influenced by the works and biography of the composer Villa-Lobos. Due to his characteristic style and artistic concepts, we would not be surprised if João Ruas soon started to ascend to the top of his nation's scene.
This artist is represented by Jonathan Levine Gallery.
Joao Ruas lives and works in São Paulo, Brazil.
Featured image: Joao Ruas - Photo of the artist in front of his work - Image via arrestedmotion.com
All images courtesy of The Jonathan Levine Gallery and Joao Ruas.