Working between a rich abstract language and slacker aesthetics, Joe Bradley is an American painter who emphasizes the use of as little effort and material as possible in order to depict complex expressive narratives. Because of such methods, this artist earned himself numerous comparisons with the movement of Minimalism, although Joe's approach is a lot more ironic and cynical in nature when compared to the original intentions of minimalistic painters. Another artistic style Joe is often associated with is the color field painting due to his simplistic practice of incorporating primary colors, but this also can not be completely true as Bradley has been known to depict human forms in his works - even though they are extremely disfigured and abstract.

Artistic Introduciton
Joe Bradley was born in Kittery, ME, in the year of 1975. He went on to receive his BFA in painting from the Rhode Island School of Design at the age of 24 and quickly skyrocketed to art world stardom thanks to his vivid, dynamic style and original aesthetics. His methods developed over the years slowly, but ever since he became popular, it seems as though his work has been sticking to similar ideas for the majority of the time. Through his art, Bradley attempts to find the perfect balance inside a triangle of Twombly-like scrabble, kitschy iconography and hard-edge geometric abstraction inspired by the old avant-garde movements. This applies to even the oldest series he ever painted - in it, Joe created anthropomorphized shaped canvases which evoke the work of Ellsworth Kelly or Blinky Palermo and resembles running figures. With this first project that was arguably Bradley's most successful and iconic one, the artist displayed an approach that was simultaneously dazzling, playful and irreverent. His later paintings depict figures resembling human forms and they have been often associated with certain aspects of color field painting and Minimalism, as was already said before. In an attempt to precisely explain his art, Bradley described his work with the words intentionally shoddy and pathetic - this is probably down to the fact Joe uses flimsy shop-bought canvases, although he appears to be putting much more attention to the choice and quality of color.
Of all the related artists amongst the Americans, Joe Bradley may be one of the most efficient and versatile abstract painters of them all - regardless of the art period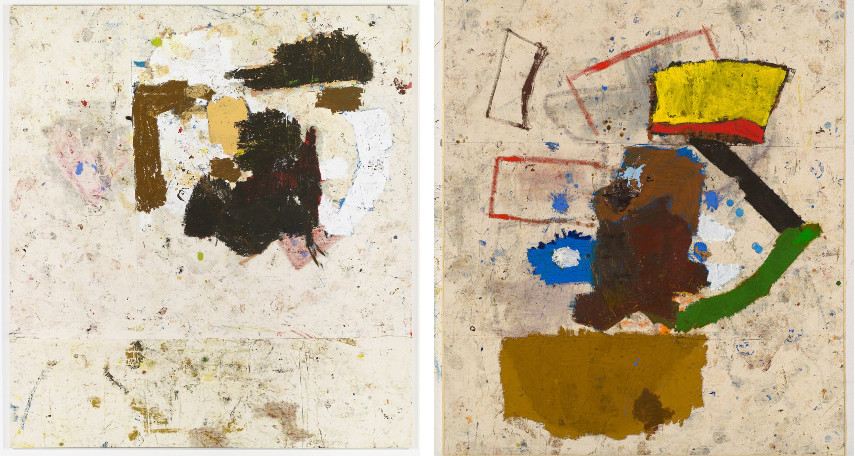 Current Art and the Way It Talks to the World
Methodically speaking, Bradley often paints flat on the floor, similar to the way Pollock used to make his own pieces. This actually allows Joe to maximize the chances of accidental marks and the picking up of materials appearing on his paintings, as well as a little bit of dirt which is always welcome - these sorts of improvisational moments make Bradley's work very untimely dynamic and unpredictable, which is exactly for what this artist goes for in his career. He regularly applies paint on one side of the canvas only to have it break through the paper and make their way to the side that will actually be displayed. It should also be noted that Bradley has been taking his experimentation a step further than combing Minimalistic and abstract elements - he has been known to assemble uncomplicated figures from a couple of canvases with simplistic depictions similar to color field paintings. These pieces are quite interesting to observe as they do not resemble anything else present on the art scene. Another alteration from traditional paintings are the pieces in which Joe draws simple lines on found cardboards and post-its, making the artworks simple in nature and yet fascinating to look at. He also incorporates many child-like markings in his works, which fits in perfectly with the simplistic nature and emphasized improvisation of the pieces he authors. Throughout his career, Bradley found much critical and commercial success as his work was always well accepted by both the experts and the wider masses of audiences. Joe never had problems with finding representation either as he always seemed able to find his place in prestigious galleries and prominent museums in the United States - he was the focal point of numerous high-profile exhibitions, crowned with his participation in the 2014 exhibition titled The Forever Now: Contemporary Painting in an Atemporal World, a show organized by The Museum of Modern Art in New York City.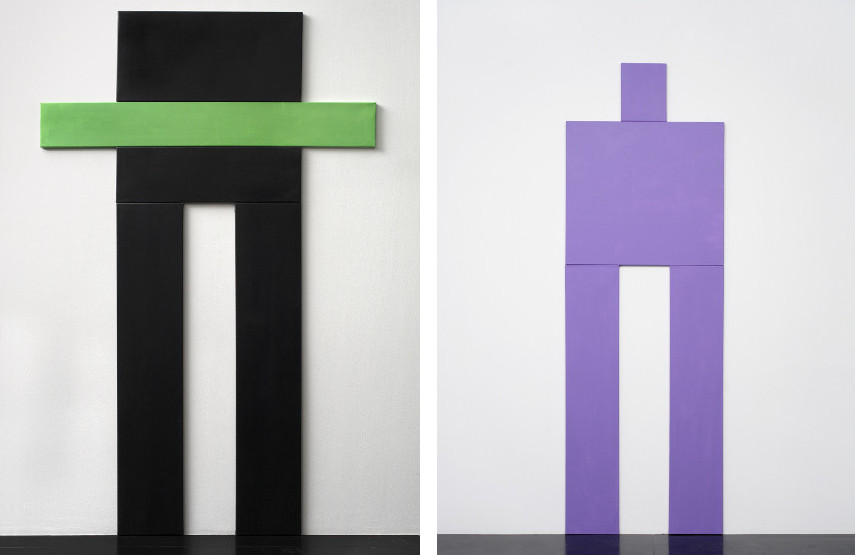 The Impressiveness of Joe Bradley
Joe Bradley may always stick to the confinements implemented in the realm of painting, but his aesthetics are far from restraints as it's formally wild and expressive to the bone. From the modularly shaped paintings paying homage to Minimalism, to the rudimental line drawings on cardboards, to the unceremoniously stitched pieces - Bradley always displayed an expressive note of originality and made sure every single piece seems to be the world on its own. Developing such a simple yet complex visual language must have been undoubtedly challenging, but luckily for the art fans around the world, Joe Bradley managed to pull it off.
Joe Bradley lives and works in New York City, United States.
Featured Image: Joe Bradley - Bradley's pieces at Gavin Brown - Image via gavinbrown.biz
All images via gavinbrown.biz