Joel Daniel Phillips is an American artist, born in 1989. He attended Westmont College in Santa Barbara, California, where he majored in Fine Art, Graphics Emphasis.
He is known for his large-scale portraits, created with the tip of a pencil and a piece of charcoal. His works examine individuals living in his neighborhood, and strives to tell the stories of the people he encounters daily, from street vendors to the homeless. Fascinated by the similarities and distinctions we all share, he captures their characters in hyper-realistic detail, singling out the subject on white background by using contrast. Philips brings these individuals - that can be unnoticeable - in the center of the attention. He considers a true portrait something greater than just a representation of physical form. He attempts to capture the vulnerable narratives that make us human.
Art by Joel Daniel Phillips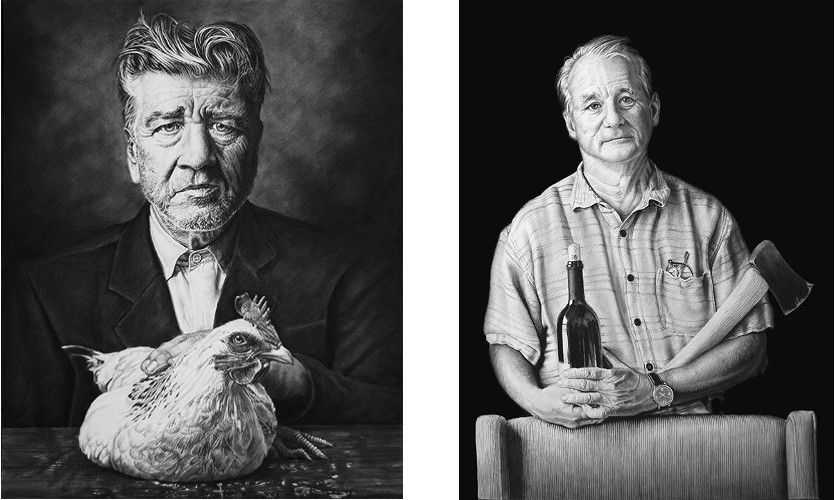 Since 2009, Phillips has participated in numerous group shows throughout his home country, such as Supersonic Electronic Invitational IV at Hashimoto Contemporary in San Francisco, California, in 2015, and Impulse at New York Center for Art and Media Studies in New York, in 2009.
So far, he has exhibited his work in two solo exhibitions: I Am Another Yourself at Hashimoto Contemporary in San Francisco, in 2014, and No Regrets In Life at Satellite 66, also in San Francisco, in 2012.
Joel Daniel Phillips received Tom Anderson Art Award and Ludington-Parshall Art Award.
He lives and works in San Francisco, California.
Featured image: Joel Daniel Phillips - I Am Another Yourself - solo show at Hashimoto Contemporary in San Francisco, 2014
Image copyright © the artist