Joel Vergeat, previously known under his pseudonym the Umbrella Kid, is a Swiss artist born in 1985 in Basel, Switzerland. He is known for his black and white photographs, which he recently started complementing with sculptural forms.
Joel started out as Photo Editor at Swiss 7sky magazine. He worked under the name The Umbrella Kid from 2007 to 2013. The first photos that he took were photos of his friends set against the concrete urban landscapes of Basel, created with a borrowed camera around 2007. This self-taught artist actively stayed away from art and photography studies in any form. The photographer works only with analog camera and avoids digital manipulation, using light and shade as his primary media. His work is characterized by pure lines, geometric forms combined with figures, simplicity, diagonal parallels, raw concrete which serves as canvas, and brutalist architecture. Also, his recent photographs feature an additional layer of hand-written text.
The Sound Mind Series, 2009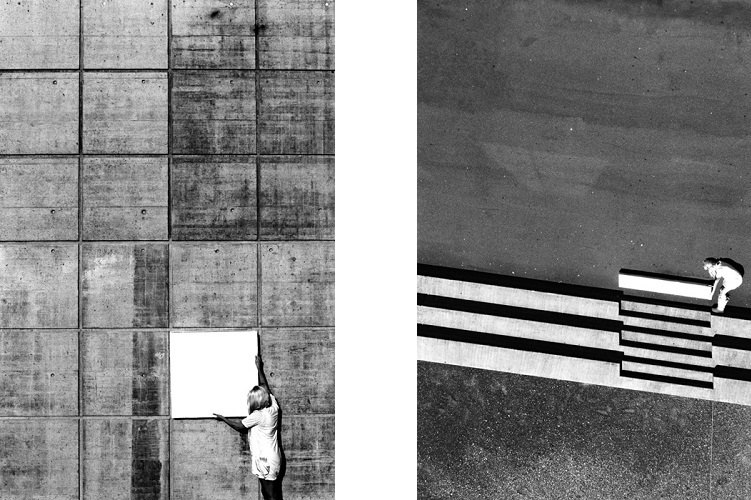 The photographer has exhibited his works in solo and group exhibitions, in Zürich, Basel, Lugano and Paris. The year 2011 was a particularly successful one for the artist, as he earned three awards. He was awarded the Julius Bär Foundation Photography Prize in the category Fine Art. The same year, he received two Swiss Photo Awards, in the categories Fine Art and Ron Orp Community Award. His work was included in the Julius Bär Art Collection.
The Sound Body Series, 2010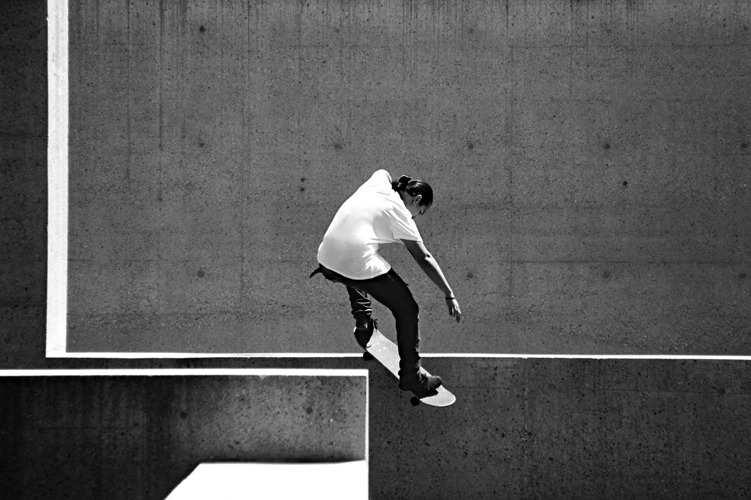 The artist is represented by Gallery Guillaume Daeppen in Basel, Switzerland.
Joel Vergeat lives and works in Basel, Switzerland.
All images courtesy of the artist and Gallery Guillaume Daeppen