Johannes Mundinger is a German artist, known for his murals, full of site specific elements, who also does interactive installations, exhibiting in galleries and museums.
Mundinger was born in Offenburg, Germany, in 1982. He studied in Münster and Brussels.
Mundinger in Berlin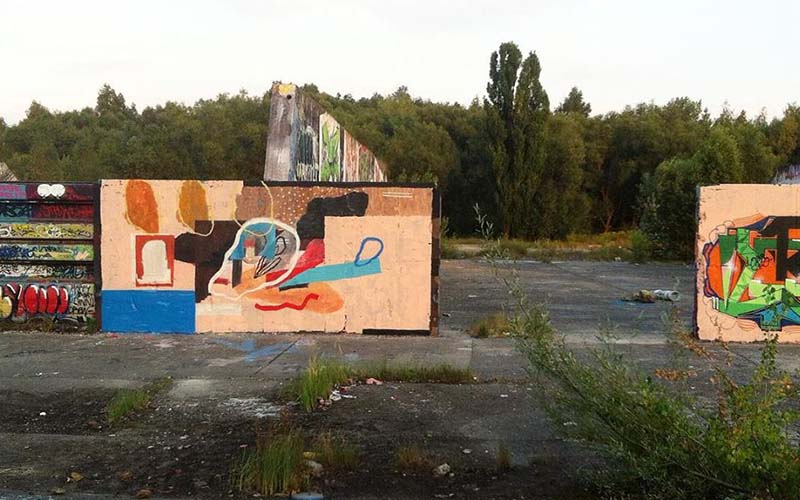 This artist's creations are filled with characteristic colorful faces that he paints in isolated parts of the city, almost always searching for decaying surface of an old building or, even better, some abandoned urban constructions.
Mundinger's very specific and personal style is product of years and years of practicing and painting on the streets, establishing his name through time. He is an active member of the xxCrew.
Mundinger in Poland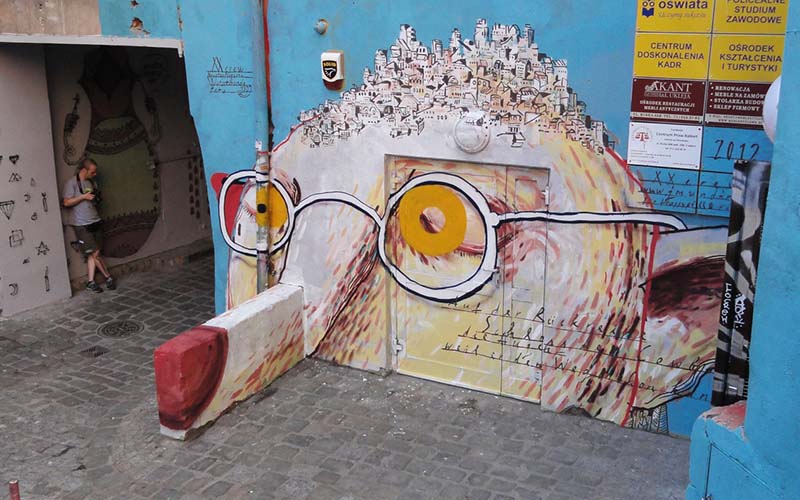 Johannes has been awarded many times in Germany and Poland for his work that oscillates somewhere between abstract and figurative. It is evident on his figurative murals that Mundinger is looking for a main source of inspiration in his own surrounding, ancient and urban myths and also on the internet.
Johannes Mundinger is based in Berlin and he is a resident artist at the Urban Spree gallery.
All images copyright © the artist