Known far and wide for his performance acts and sculptural pieces, John Armleder is a Swiss author that finds creativity and inspiration within what he calls a supermarket of forms. It is possible to connect this artist's artworks with many different movements and artistic concepts, such as the Suprematism, Minimalism and the infamous Dada. Although it covers a wide range of mediums and techniques, in its core, John's art explores decoration as the impending devolution of cultural and artistic expressions[1]. Surprisingly complex with his concepts and playful in style, Armleder is responsible for authoring some of the most interesting and unusual pieces that emerged from Europe in the last half a century.
[caption id="attachment_337854" align="aligncenter" width="855"]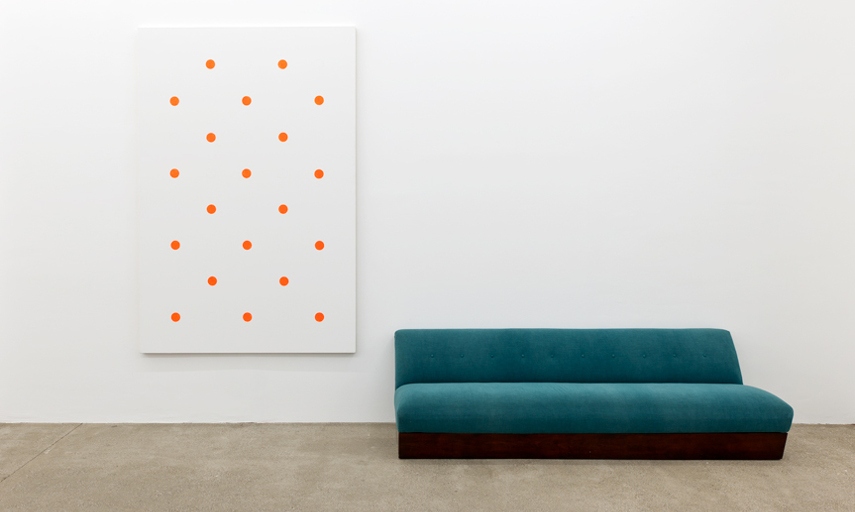 John Armleder - La ora i te forerei 2001 - Image via galeriecaratsch.com[/caption]
His Artistic Development Over the Years
John Armleder acquired his artistic education at the prestigious Ecole des Beaux-Arts in Geneva, as well at the Glamorgan Summer School. After graduating, the young artist established the Groupe Ecart with friends Patrick Lucchini and Claude Rychner. This organization played a big role in the European scene during the 1970s and 1980s as it was responsible for introducing a large number of notable artists to the Old Continent - namely Joseph Beuys and Andy Warhol. In the meantime, Armleder never stopped developing his own creative vocabulary. He had a habit of constantly examining the context in which his work was displayed, so the very act of exhibition became a genuine medium for John, as well as the key feature of his work. Since the 1990s, this author has created installations, paintings, sculpted pieces and what he likes to call Furniture Sculptures[2] - pieces that juxtapose furniture with monochrome or abstract paintings. Besides dramatically varying in form, Armleder's work also used chance as a method of producing the final form of the piece - a characteristic often associated with the music of John Cage.
The work of John Armleder is a combination of few styles and mediums, whilst his conceptual basis is also quite diverse and rooted in numerous artistic ideas
[caption id="attachment_337855" align="aligncenter" width="855"]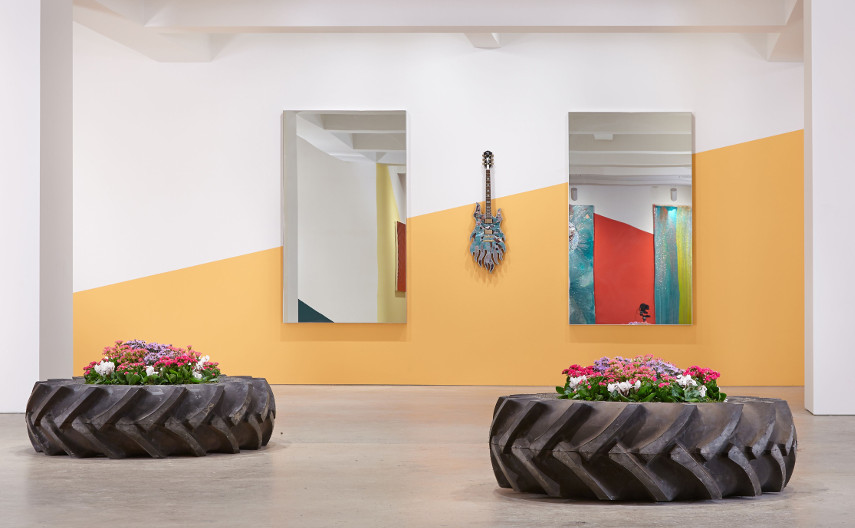 John Armleder - Ciliata (FS), 1994, and Foraminifers (FS), 1994 - Image via nyogalleristnycom[/caption]
How Strong Is the Influence of John Armleder?
As it was clued at earlier, Armleder was associated with many artistic groups over the course of his long career. He is considered to be a leading figure of the 1960/70s Fluxus as well as the key individual of the Neo-Geo group (short for Neo-Geometric Conceptualism). Additionally, it should also be noted that Armleder was, along with the aforementioned Patrick Lucchini and Claude Rychner, the founder of the Galerie Ecart which had the role of acting as a performance art space and independent publishing house. Considering all of these activities and combining them with the fact his varied work is extremely interesting, it comes as no surprise whatsoever that John is present on virtually all the lists that deal with the most prominent and key Swiss artists of the last and the current century.
John Armleder lives and works in Geneva, Switzerland.
References:
Bovier, L., John Armleder (Flammarian Contemporary Art), Flammarion; First Edition - First Printing edition, 2006
Bovier, L., Ruf, B., Armleder, J., John Armleder: About Nothing , JRP|Ringier, 2005
Featured image: John Armleder - Photo of the artist - Image via Pier Marco Tacca
All images used for illustrative purposes only.