John DiPaolo is an American abstract artist, born in 1946 in Brooklyn, New York. He is one of the leading abstract artists in the United States. DiPaolo was a realist in the beginning, but he shifted to abstraction early in his career.
Art by John DiPaolo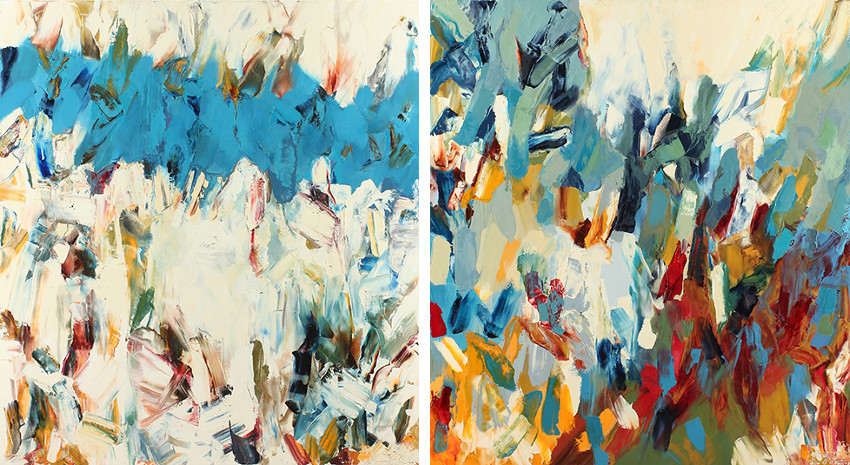 John DiPaolo received his BFA from San Francisco Art Institute in 1974, and his MA from San Francisco State University in 1977. He moved from Brooklyn, New York to San Francisco in 1971 so he could attend San Francisco Art Institute. As many artist abandoned abstraction in those years, a wish to explore abstraction and all of its possibilities was born in DiPaolo. For him, unknown is keeping excitement at high level, as he possesses the guts to paint out elements that are showing potential. The artist's originality is maybe the most important aspect of his work, something that can't be seen too often in contemporary abstraction.
Art by John DiPaolo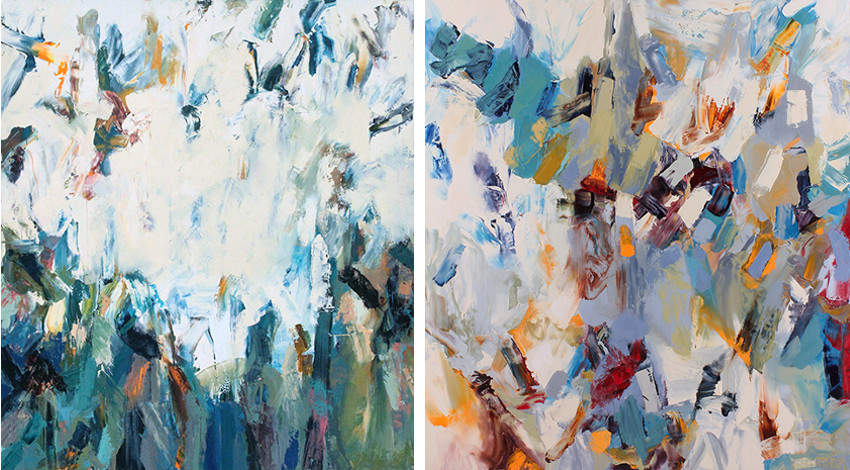 The ultimate goal of DiPaolo is to uncover the universal, something that is described as the spirit of the panting. The artist barely manages to keep control of his work. If he thinks that he clearly knows what he wants, something deep within him, his subconscious takes over, the work simply takes over. There lies the only, if can be called that, a weakness, of DiPaolo's work. The effect that is produced by the paintings is drawing its energy not from the artist, not from the source of inspiration, but from the act of making the painting itself.
Art by John DiPaolo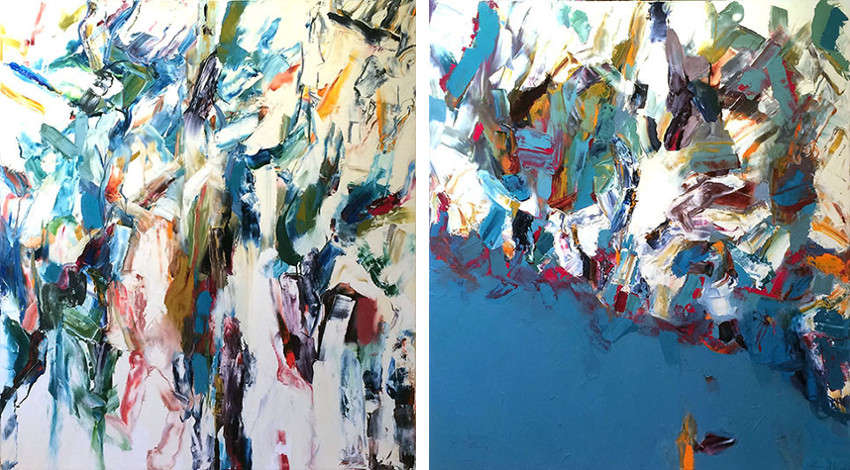 He is represented by Dolby Chadwick Gallery in San Francisco, USA.
John DiPaolo lives and works in San Francisco.
All images courtesy of Dolby Chadwick Gallery.