John Paul Fauves is a contemporary artist from Costa Rica. His artistic journey started at a very young age after he became a student of Joaquin Rodriguez del Paso, one of the most important Costa Rican modern art tutors. Being influenced by Fauvism movement, John Paul spent 15 years studying and mastering his technique, and only a few years ago he finally started showcasing his work. In less than a year, John Paul Fauves got international recognition as an artist and now exhibiting his works worldwide. Only in 2017, Fauves had his solo shows with Guy Hepner in New York City, Meir Gallery in Belgium, was part of Paris Design week in France, had group exhibitions in Los Angeles at HOMME gallery and Laurent & Martin gallery, also showcased at Style Fashion week together with JM Art Management.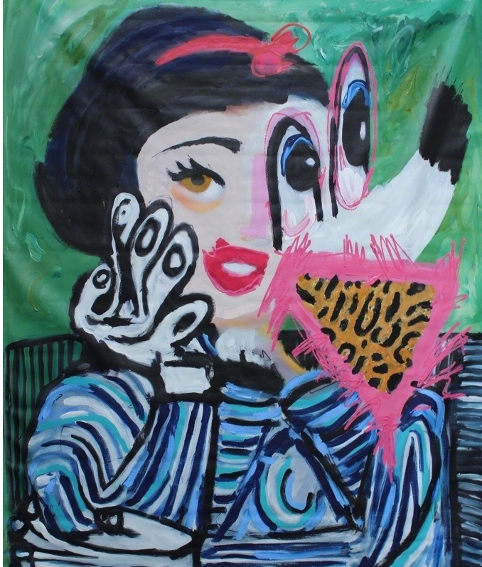 His recent collection "A Loss of Innocence" talks about the human condition and how we all expose our desires. He exposes how sometimes this temptation can evolve into a Hedonist lifestyle where the seek for pleasure is the only road no matter the consequences. Fauves considers his art style to be Neo Pop Expressionism, a term that is still new to our time. The use of color with a lot of texture and his deconstructive idea of art create the harmony between the chaos. His art style is a manifestation of existing and an interpretation of the soul inside the body in this life experiences by art, in other words, is the soul talking through art.
The artist starting a new collection called "Gucci in Wonderland" of a small series of aleatory ideas regarding the subconscious world of fantasy of the Gucci brand and Alice in Wonderland. Also has announced a new project called "Holly Exit" touching the subject of death and life sanctification to be launched in 2018.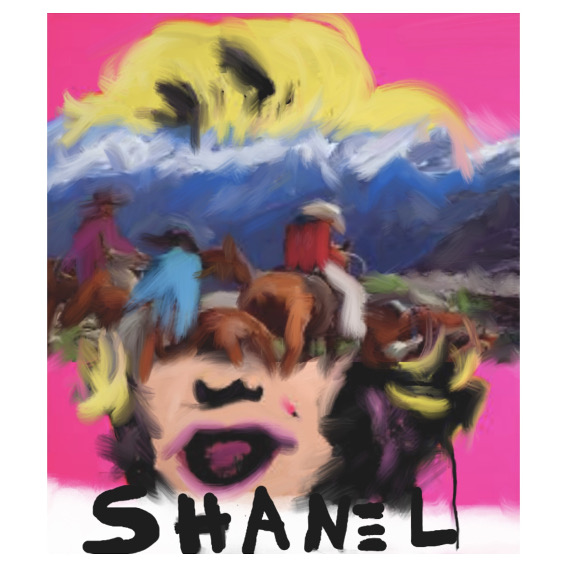 I have painted since I can remember, it's truly like therapy to me. It's almost a necessity to bring a balance to my soul. I believe art is the way our soul communicates to the world, I do consider myself a portraitist, since my early childhood I have being drawing faces. I consider them the best way to canalize expression in art. We identify with faces, there is a story in each one of them that we let our imagination create.
​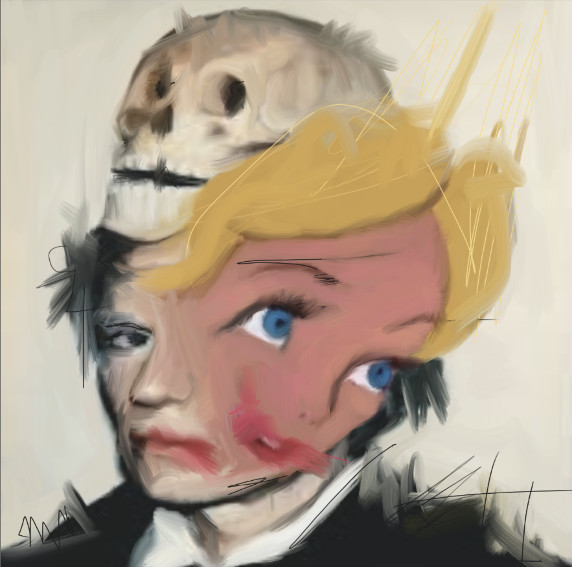 I really hope my art can create something as fauvism did for its time (Fauvism means wild beast in French, were the movement started). I'm a strong believer that we all have to embrace this wild creative beast inside of us, to be transgressors in our ideals. Most important the Fauvist movement values individual expression, the artist direct experience of his emotional response to life. For me art is the expression of the soul. So this old art pieces are pictures of your soul, its like if you find a picture of yourself as a kid. You look at it and remember that moment, your friends, family your thoughts… Now imagine that of your soul."
Featured image: John Paul Fauves - portrait
All images courtesy of the artist and Julia Mozheyko