There are not many visual artists nowadays who are as versatile and unique as John Waters is. One of the greatest American film directors, photographer, sculptor and public persona is known to shock his viewers with his unusual movies, photographs and installations. His work is full of humor and puns while it addresses the universal yet provocative issues such as race, sex, gender, consumerism and religion. Waters is best known for his cult, transgressive movies classics such Pink Flamingos, Polyester, Female Trouble, Hairspray, his humorous photographs as well as his two large conceptual sculptures called Rush and La Mer.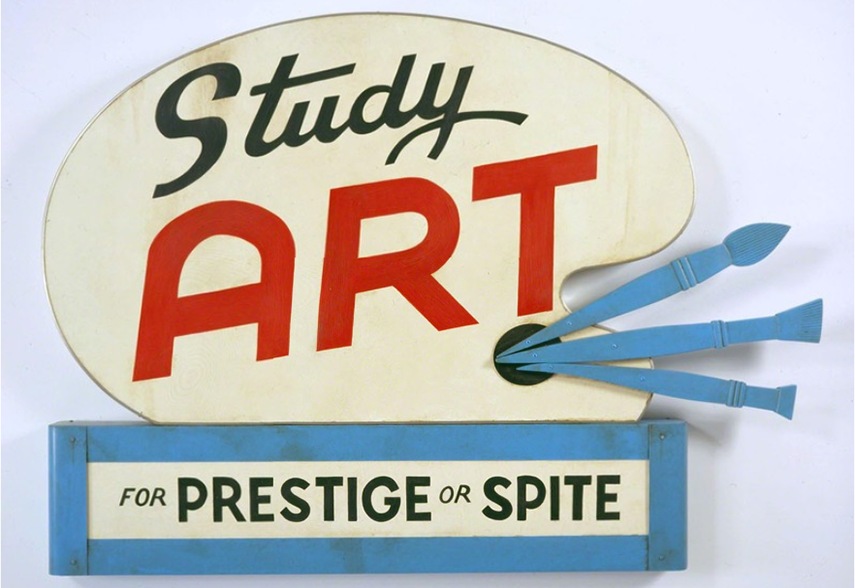 Filmography and Screenplays Fueled by Gore and Oddities
John Waters was born in the mid-40s in Baltimore, Maryland. Even at his young age, he wasn't like other children – he was a little weirdo, obsessed by violence and gore, both real and in the movies. In the mid-60s, with a group of his counter-culture friends, he started making silent 8mm and 16mm movies. He screened these films in many different Baltimore churches, already showing his desire to subvert religious institutions and make them more appealing to underground audiences . Later on, while on the road to success, his filmmaking became more polished , but his topics more shocking. By the early 1970s he became so popular that he managed to get his movies shown in midnight screenings in alternative cinemas. His success became evident after his Pink Flamingos got released in 1972. This movie was a sort of exercise in bad taste, especially because of the memorable scene in which the main actor eats a dog excrements. Waters was making a lot of low-budget shocking movies with his Dreamland company until his another great success from 1988, called Hairspray, which was adapted to a hit Broadway musical. Even though this movie might appear somewhat polished professional nowadays,it is still a great example of Waters' long-term obsessions with bizarre or violent topics.
Waters, both movie director and actor, has a long-term obsession with bizarre or violent projects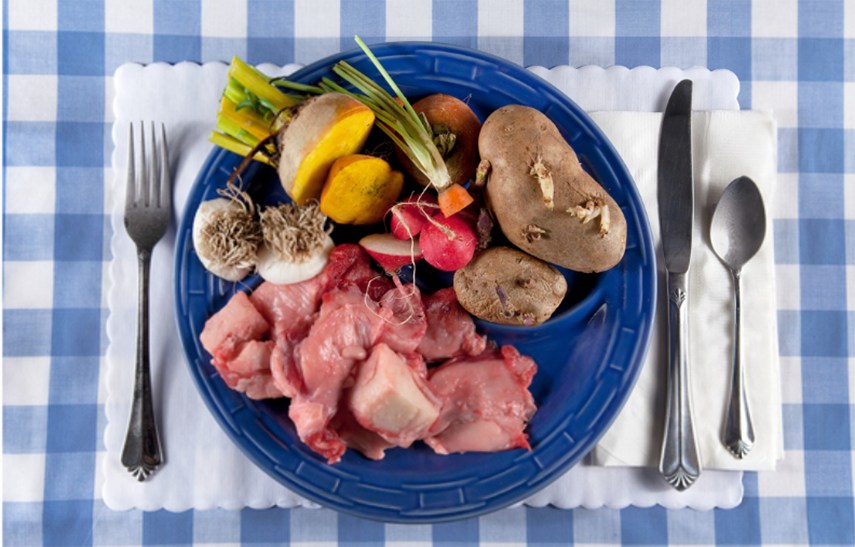 Other Projects of John Waters
Movies are related mainly to the beginnings of Waters' career. Since the early 1990s,the artist has decided to challenge himself furthermore and he got engaged in visual arts and book writing. He started creating interesting photo-based artworks and installations that ended up internationally acclaimed and exhibited in many galleries and museums. In 2004, the New Museum in New York City organized a retrospective of his work. Other important galleries that featured Water's pieces are Marianne Boesky Gallery in New York City, Gagosian Gallery in Los Angeles and C. Grimaldis Gallery in his native Baltimore, Maryland. Waters considers his projects conceptual, saying that the craft is not the issue here. The idea is. His installations, photographs and sculptures are often comical, but they always have a clear underlying concept, a pun that makes sense and has a well-chosen target. The main topics (or perhaps targets) of Water's projects are beauty and fashion industry, the phenomenon of consumerism, human vanity and the world of transgender and queer people. He also gives a certain commentary on the drugs and drug abusers, which is evident in his sculptural pieces.
Since the 1990s, Waters started creating photo-based artworks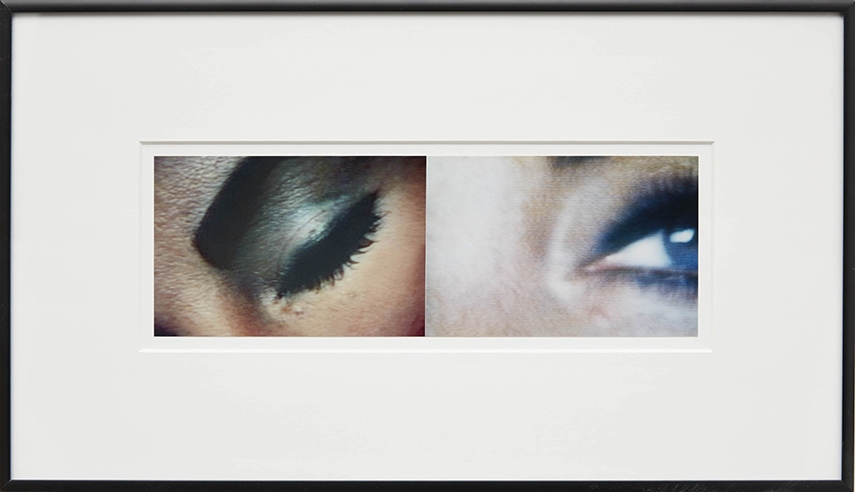 Rush and La Mer Sculptures
Some of the most popular Waters' pieces are two giant sculptures, both from 2009. Rush represents a gigantic popper bottle and its spilled contents. Poppers is a slang term for chemicals class called alkyl nitrites, which are inhaled for recreational purposes at dance clubs. They are muscle relaxants often used in preparation for sex , to overcome a natural anxiety. Poppers were often used in disco clubs in the 70s and 80s, which are one of Waters' sources of inspiration, perhaps because everything at the time was over the top, including the drug use. His another sculpture, called La Mer, also features a commercial product. La Mer is a famous luxurious anti-aging facial cream and Waters, with his giant replica of La Mer's package, wanted to make fun of beauty industry and it's neverending war against aging and death. In addition to these sculptures, the artist's famous piece is also Hardy-Har from 2006, which is a humorous, playful photograph of flowers that sprinkle water at anyone who approaches them.
Humor and social criticisms are Waters' tools of choice: Rush represents a gigantic popper bottle and its spilled contents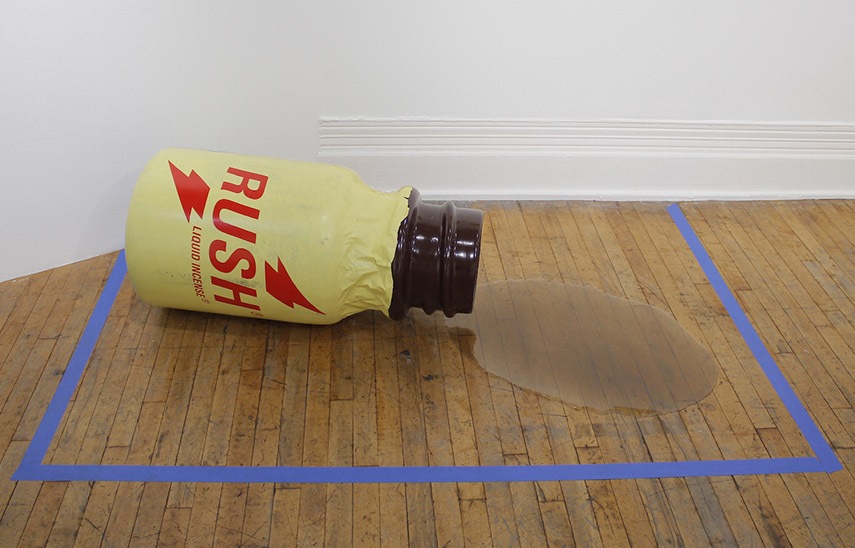 Humorous, yet Pungent Criticism of Modern Society
John Waters is, above all, a real renaissance man. He's equally skilled as a film-maker and visual artist, yet his work is strongly socially and politically engaged. His pieces are often over-the –top, grotesque displays of various problems within the modern society and because of their bizarre nature, it's hard not to notice them. Water's is a true celebrity with a huge number of followers and fans, but his artworks are also recognized by eminent critiques because of their insightfully conceptual nature.
John Waters lives and works in Baltimore, Maryland.
Featured image: John Waters portrait - photo credits Greg Gorman