Johnathan Reiner is an Tel Aviv-based American contemporary artist who explores the world of colour, pattern and composition through the medium of silkscreen printing. A doctor by profession, a Neuroscience graduate, a past film editor and an illustrator by heart Reiner always had the vision of combining all sides of his interests and passions.
Born in the West Coast of USA, he grew up in Israel. He was raised in a creative household with a mother as a surreal artist. Since an early age he spent a lot of time in galleries, museums and book shops taking inspirations from the old masters to the most famous representatives of pop art.
Totem Series by Reiner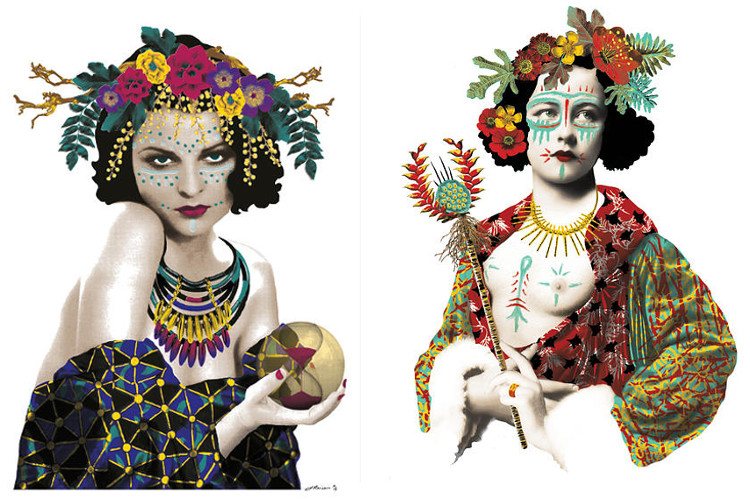 In his work, the artist fuses graphic and illustrative components through the use of colour, pattern and drawing alongside manipulation of photo textures. He is enchanted by the infinite possibilities of strong creative imagination, to produce a fantastical mix of figurative expression and surreal imagery that evoke folk culture and children's book illustrations.
Johnathan Reiner has participated in exhibitions at such galleries as Hang-Up Gallery, London; Espacio Gallery, London; Rostra Gallery, Bath; Well Hung Gallery, London; and Wall Street Gallery, Los Angeles; among others.
In September 2015, he has held his first solo exhibition as part of the Tel Aviv Illustration Week.
Art by Johnathan Reiner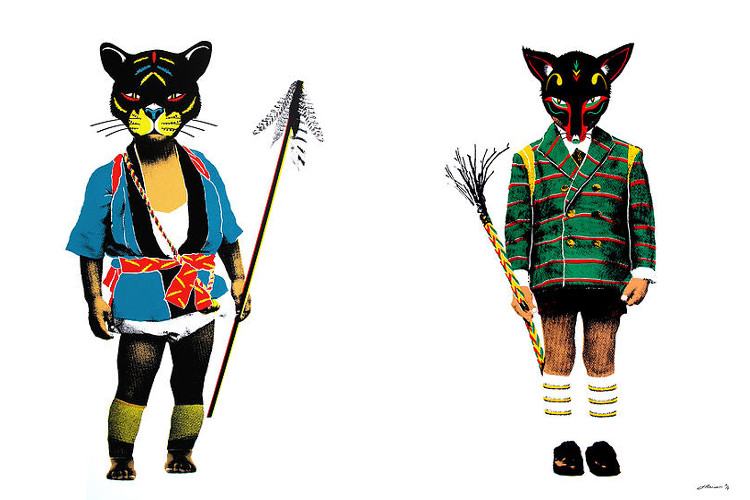 Johnathan Reiner is represented by Hang-Up Gallery in London.
Featured image: Johnathan Reiner - Family Contsellation - Bunny & Clown (detail)
Images Courtesy © Johnathan Reiner