Johnny Taylor is a Los Angeles-based artist known for his bright colored acrylic and mixed media paintings. He uses oil spray paint, screen printing, and stencils on canvas or wood to create his inimitable pieces. Taylor was born in 1971, in Helena, Arkansas and raised in Memphis, Tennessee. Since an early age, he has been influenced by the American humor magazine MAD and the hard rock band KISS as well as by Star Wars. During his elementary school, Johnny used to draw countless variations of these subjects. Aged ten, he was making a comic strip for the local paper on a weekly basis.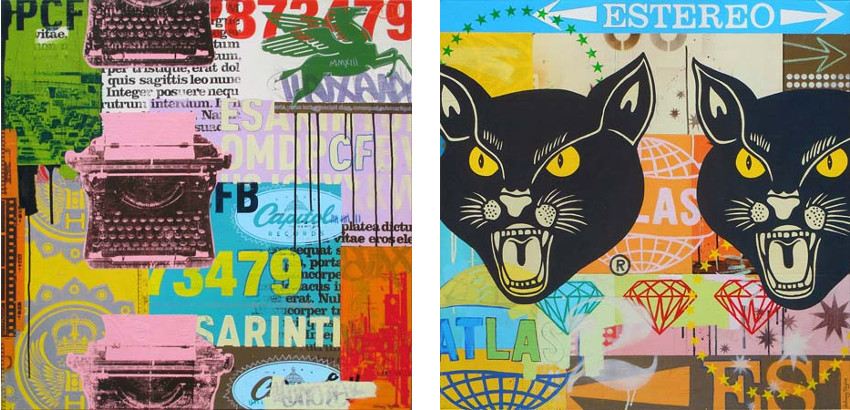 Johnny Taylor's Style and Inspiration
Motivated to learn how to paint and develop his own style, on New Year's Eve of 1992 Taylor resolved to make three paintings per day for the next 365 days. His art is focused on putting acrylic, print, marker, and paint on panel and canvas. He received his BFA in Art History from the University of Memphis in 1996. Taylor's inspirations are frequently drawn from advertising images and glyphs, as well as from graffiti, murals, hand-painted signs and graphic design, among others. Primarily painted in acrylics with screen printed and stenciled elements, Taylor's canvases calls to mind the works by Jasper Johns, Robert Rauschenberg, Andy Warhol, Jean-Michel Basquiat and Stuart Davis, as well as the regional arts of the American South.
On New Year's Eve of 1992 Taylor resolved to make three paintings per day for the next 365 days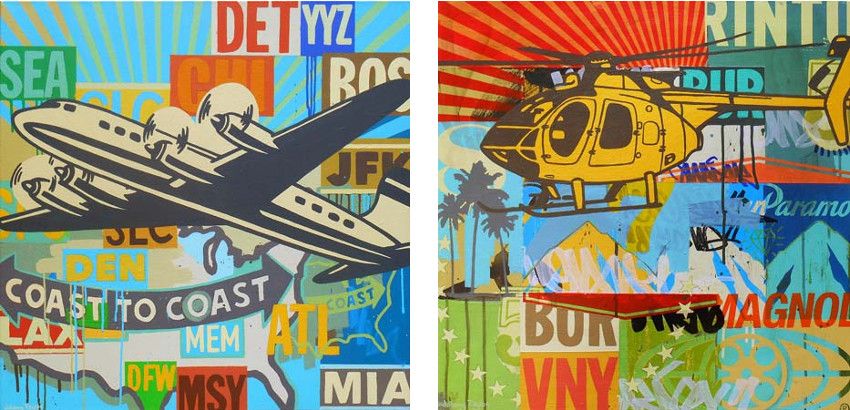 The Influences and Exhibitions
During the studies, Johnny Taylor used to explore the works of the Renaissance fresco painters like Giotto and Masaccio, and of course Edouard Manet who was very influential on him, because his art leaves an impression as if he invented modernism. Johnny Taylor's art has been exhibited at Azart Gallery, New York; Artspace Warehouse, Los Angeles, CA; Jules Place, Boston, MA; Parlor Gallery, Ashbury Park, NJ; La Luz de Jesus Gallery, Los Angeles, CA; Deffebach Gallery, Hudson, NY; Matrix Fine Art, Albuquerque, NM; and Jay Etkin Gallery, Memphis, TN, to name a few.
He is represented by Azart Gallery in New York.
Johnny Taylor lives and works in Los Angeles, CA.
Featured image: Johnny Taylor working
All Images copyright of the artist