Jon Stucky is an American artist known for his vibrant paintings full of energy and his raw fiber assemblages done in beads, found objects, stitching and paint.
Stucky's Pandemonium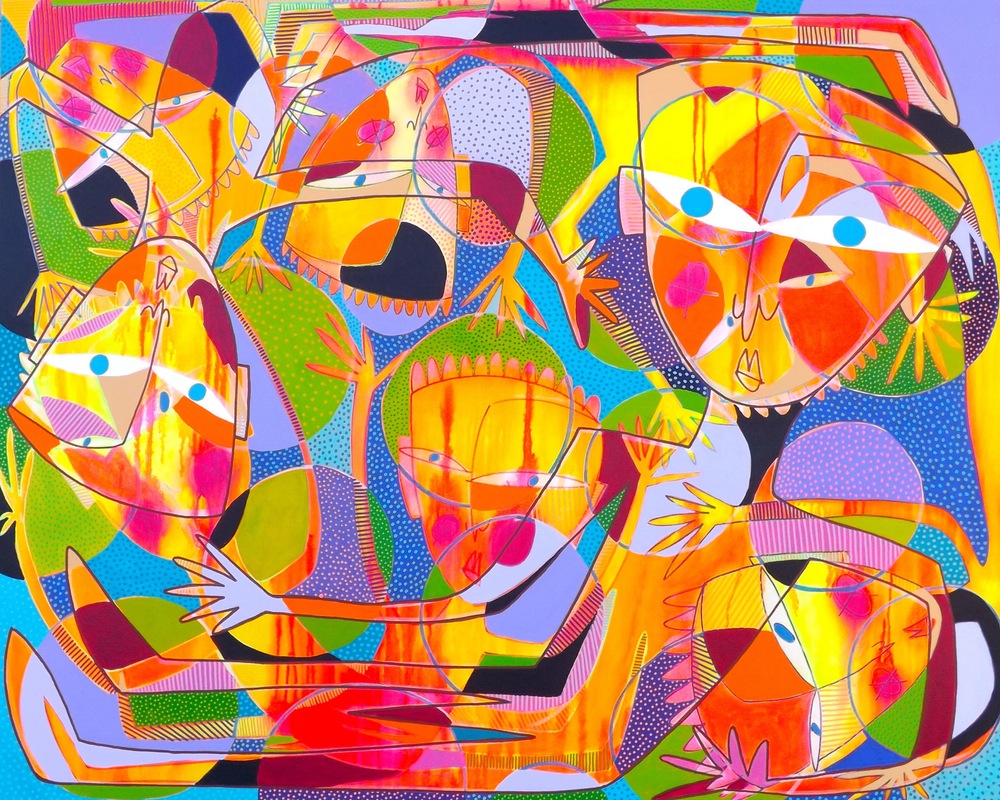 Stucky was born in 1972 in Dover - the cusp of Ohio's Amish Country. His first encounter with art was through design of Amish goods and their art, typical for its use of strong colors and patterns. Amish quilt is what this artist founds especially intriguing, having an influence on his work even today. Jon's elaborated Art Quilts are combination of hand painted and dyed textile of various cultures worldwide.
The crucial moment for Jon was his contact with New York art scene of the 80's. It was his high school teacher who introduced Stucky to NY art through the art magazines, show catalogs, and books. Artists such as Keith Haring, Andy Warhol or Jean Michel Basquiat- simply fascinated Jon. During this time, he was also intrigued by his visit to New Zealand and Australia, where he saw the works of Maori and Aboriginal cultures.
Reluctant 2nd grade question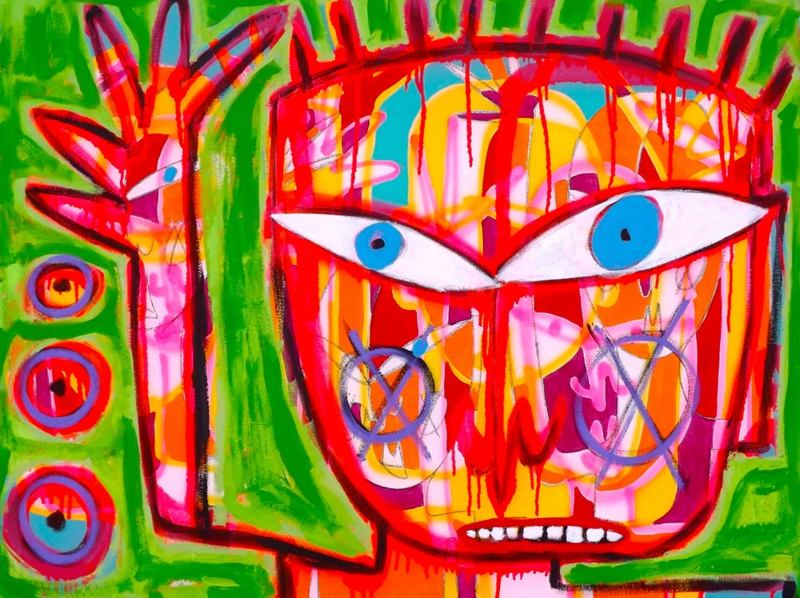 Jon Stucky graduated in textile design at the The Cleveland Institute of Art in Cleveland, Ohio. While studying, he started to work on projects involving the community arts department of The Cleveland Museum of Art – creating murals and costumes for the events.
Stucky continually explores the relationship between good and evil and the way many different cultures perceive their everlasting fight. His interest for The Mexican festival of Dia De Los Muertos (The day of the Dead) Jon made into his personal trademark.
In his artworks, Jon combines different types of media like oil, acrylic, auto, airbrush, and spray paints combined with charcoal, chalk, and oil pastels.
This artist is represented by 19 Karen Contemporary Artspace.
Jon Stucky lives and works in Ohio.
Featured image: Jon Stucky - Take me to church (detail)
All images copyright © the artist