Jonas Stirner is an American metal sculptor. He was born in Bucks County, Pennsylvania in 1970. The sculptor describes his work as abstract organic with uncommon geometrical elements, multi-textural and multi-formed objects, heavily influenced by both nature and industrial revolution.
Sculptures by Jonas Stirner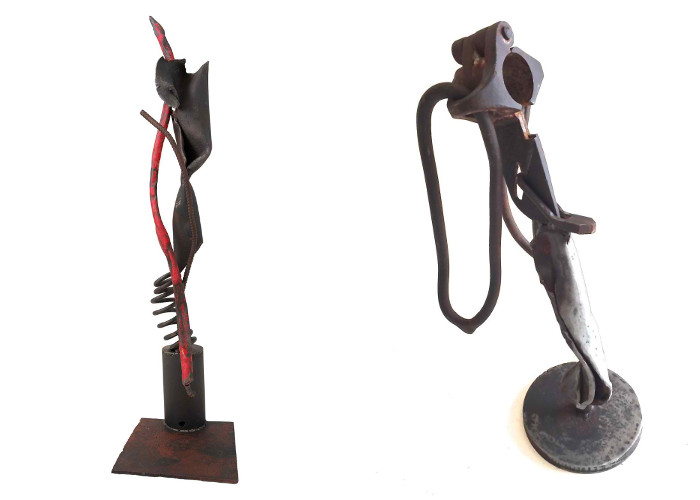 His father, Karl Stirner, was also metal artist and former art professor at Tyler and Moore Colleges in Philadephia, who was honored by having a park named after him in Eaton, Pennsylvania. Both father and son are self-taught. Jonas Stirner remembers that his father never pushed him into becoming a sculptor, on the contrary, he suggested that being an artist is not easy. However, now they often visit scrap yards, collect metal and work together, critiquing each others work.
Grounded, 2014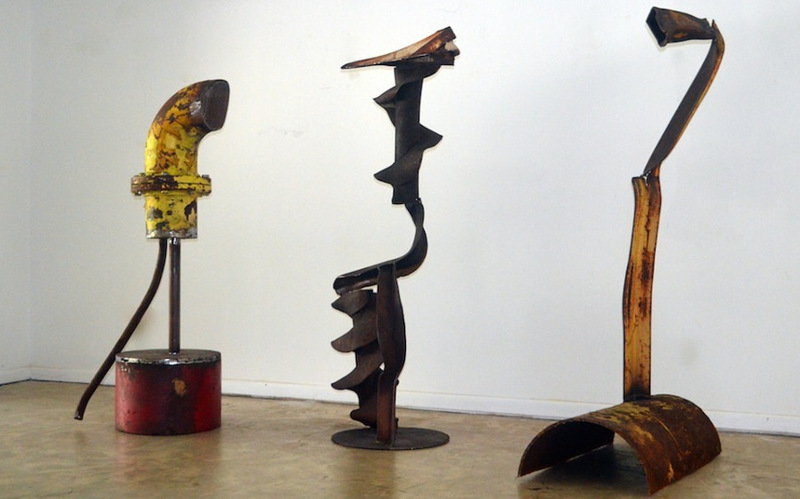 Stirner grew up in Bucks County and in Maine, where his mother lived. He studied art in high school and college, but didn't seem interested in sculpting at first. Architecture, photography and design were more appealing to him. Jonas, who always liked making things, started with modern steel furniture, before discovering himself as a sculptor. It was when his neighbor told him to start making sculptures instead of lamps and chairs, that the artist started dwelling on the idea.
Sculptures by Jonas Stirner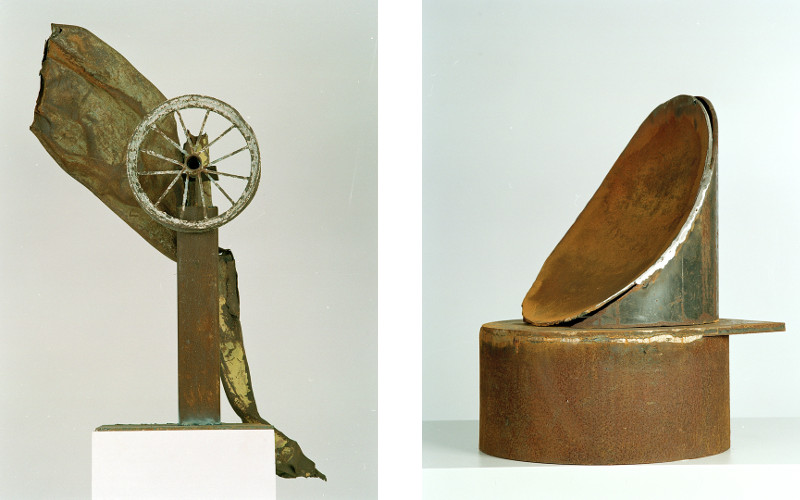 He moved to Florida and worked for Robert Rauschenberg as an Artist Assistant on Captiva Island. Rauschenberg, nowadays a major collector of Stirner's work, taught him to include accidents as part of the process and gave him the opportunity to create his own sculptures on the grounds of his compound.
He is represented by Robert Fontaine Gallery.
Jonas Stirner lives and works in Fort Myers, Florida.
All images copyright © the artist