Jonathan Baldock is a British artist, best known for his work where he combines painting, sculpture and installation, employing numerous mediums.
Background and Education
Jonathan Baldock was born in 1980 in Pembury, UK. He went to Winchester School of Arts in 2000 where he earned his BFA degree three years later. That same year in 2003, he went on to study at Royal College of Art in London where he received his MA degree in 2005. He continued his education in Maine, USA at Skowhegan School of Painting and Sculpture in 2007. The inspiration for his works comes from history, folklore and ritual, but there is also a glimpse of contemporary culture. He uses many different mediums when creating, including ceramics, bronze, paint and embroidery.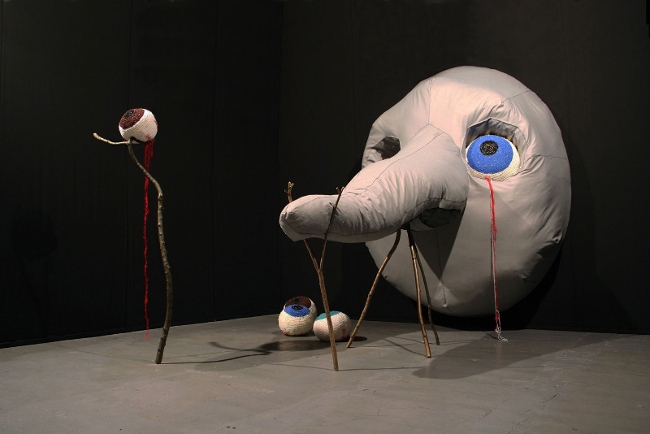 Style and Technique
Baldock's sculptures are primarily busts. They could very easily be mistaken for marble or porcelain, whereas in fact, they are made of play-dough. Each piece is of course unique, but Baldock follows the same pattern. He first creates the head, lets it dry and then adds the details. His busts are influenced by classical Roman and Greek sculptures, as they perfectly capture the rigid poses of the ancient works of art. Baldock always starts by modeling a portrait with white male features, but it is the rich layering that contributes to the features peculiar to a certain gender or ethnic group.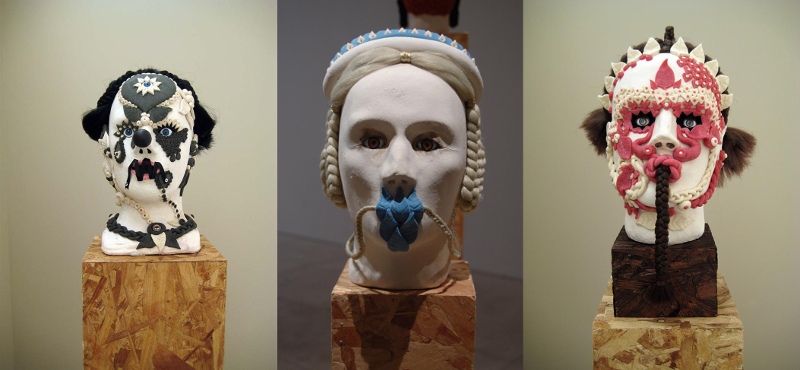 When creating, Baldock usually sets out with one idea, but as he progresses, he ends up with something entirely different. "The ideas evolve along the way so I would describe it as a pretty organic process." The materials he uses when making his sculptures vary according to the country or city they are to be exhibited. As he says, they "pay homage to artistic heritage of the place." While spending his time in China, he created white and blue porcelain pieces, honoring the origin of the said material. When he was in Prague, glass was incorporated in his sculptures, making reference to the well-known Bohemian Glass.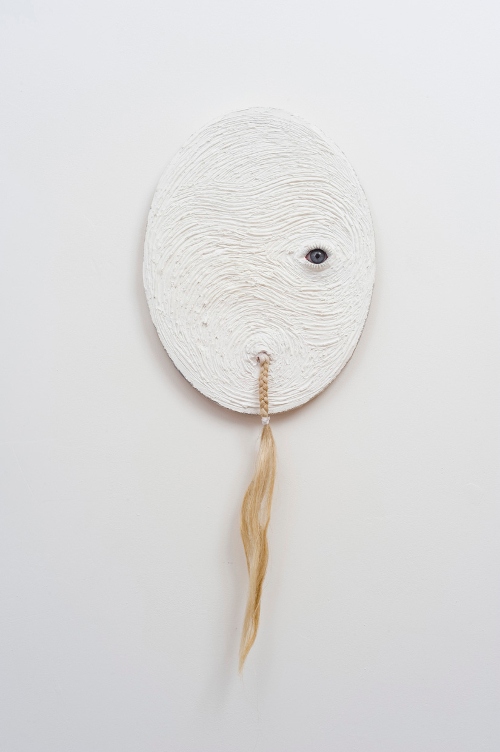 Jonathan Baldock has shown across Europe, the United States and Canada. He has received many awards including Abbey Fellowship at the British School in Rome and Swatch Art Hotel Peace Residency in Shanghai, China.
Jonathan currently lives and works in London.