Jonathan Meese is a Berlin-based multimedia artist known to provoke and irritate, but also seduce his worldwide audience. Through his artworks with hints of modern Neo-nazi philosophy, Meese leaves his commentary on crucial issues such as revolution, failed ideologies and the power of art. Meese's paintings,installations and performances convey bipolar, feverish, at times a raw sexual energy that can be described as vulgar and grotesque but also grandiose. The German artist is one of those people who are not afraid to scream and shout when everyone else is silent and because of this particular quality he is either loved or hated by his audience.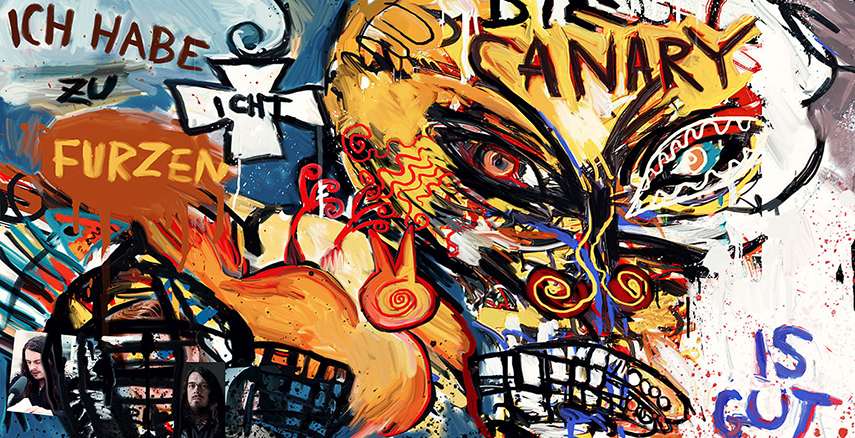 Early Interest in Arts
Meese is originally from Japan but he moved from Tokyo to Hamburg in Germany still as a child. He showed artistic tendencies from the early age since he was exceptionally gifted when it comes to combining textures and colors with unusual materials and appropriated pictures. In his teenage years, he used to make numerous photo collages featuring scenes from James Bond series and photographs of his favorite musicians, such as the Beatles. His efforts were not only superficial, he was an exceptionally intelligent child and wanted his collages to convey a certain message, may it be funny, cynical or simply awkward. Because of his great talent, Meese decided to pursue a formal education and enrolled at the Academy of Fine Arts in Hamburg, where he showed a strong interest in Dada, installation, video and performance. At the same time, he was studying philosophy and writings of Friedrich Nietzsche became decisively influential on his work. Meese's goal was to make his art as narrative as possible, because of his strong need to share his opinions related to the political and ideological issues of the past and present.
As a student, Meese showed a strong interest in Dada, installation and performance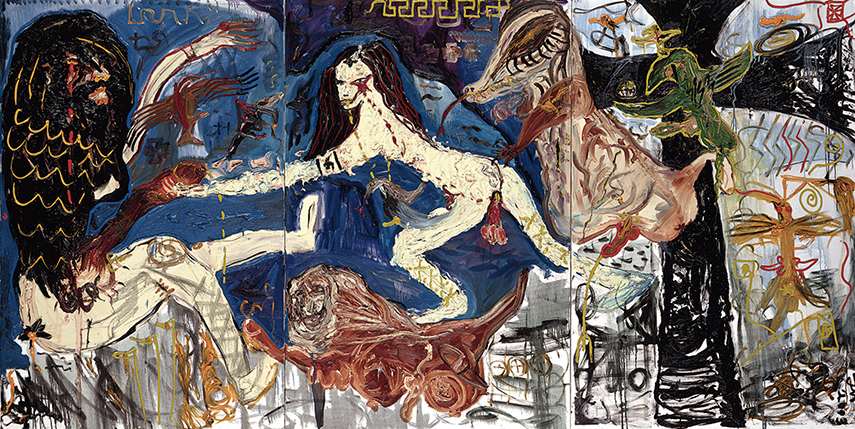 Role of Power and Fear in Meese's Works
It is hard to categorize Meese's work, but what is commonly found in his pieces is the wild atmosphere combined with rawness and primordial forces which seem impossible to tame. His paintings represent a chaotic mix of bold colors and messages that sound like a certain propaganda. He extensively uses religious and political symbols such as the various crosses and well-known Hitler's swastika. Anything with Neo-Nazi references is susceptible to public abhorrence nowadays, but Meese doesn't really seems to care. In his world, swastika takes on the symbolism of power, dominance, and even sexual libido, since it is often combined with suggestively red, fleshy tones. The artist's sculptures carry the same sense of rawness and monstrosity. They are figurative in their nature and often represent mythological monsters or strangely appropriated items, such as random pieces of metal combined with used, shabby textiles. There are a lot of military references in Meese's installations and sculptures, most common among them being nondescript figures that resemble horses carrying warriors. War, violence and sexuality are the keywords for the entire Meese's body of work.
Sculptures that Meese creates represent the sense of rawness and monstrosity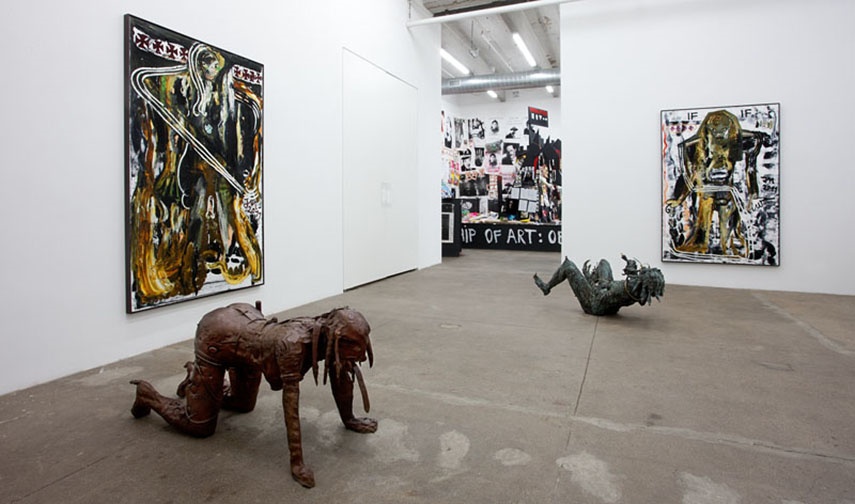 Versatile Artworks
Meese had a great response in terms of his performance in Northern Europe and the United States. He initially showed his work in Copenhagen's Statens in 2005, together with performance and installation pieces which featured satyr-like figures, representing a strong male libido. Also, in 2005 Meese finished one of his most important sculptural pieces called Der Propagandist, which was another provocation, again with sexual overtones. The sculpture is tall, bronze figure accompanied by two pairs of erect twin phalluses. Since 2008, Meese is exhibiting in the United States as well and his first solo exhibition was held at Bortolami gallery in New York City. The artist's performance at Bortolami was intense and noisy and it consisted of yelling and giving the Nazi salute. Currently, there are 56 pieces of Meese's work on view at the Museum of Contemporary Art in north Miami. Another interesting fact about Meese is  that he designs theater sets and has written and starred in theater productions. He designed the stage for the opera Dionysus at the Salzburg Festival in 2010.
Meese extensively uses religious and political symbols such as crosses and well-known Hitler's swastika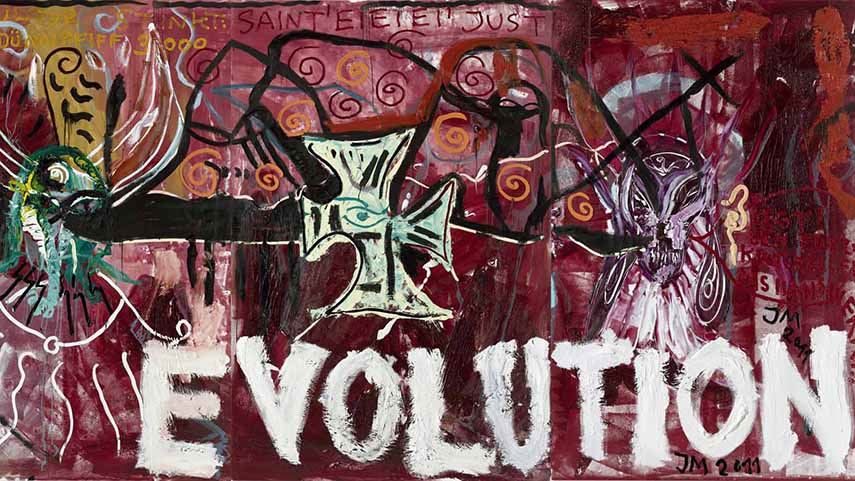 Talent to Channel the Tension
Even though Meese's projects can't appeal to everyone, their value still lies in the open rawness they display. Just like the violent acts in music serve to relieve the tension caused by the expectations that civilized society had given us, so is Meese's work here to make us question our own mask imposed by the society. Perhaps, somewhere deep below, all of us are still warriors, fighters and not overly sophisticated souls, just like some of the creatures that Meese has created. The artist said it best in one of his interviews – in art you have to go too far.
The artist is represented by Galerie Fluegel-Roncak.
Jonathan Meese lives between Berlin and Hamburg.
Featured image: The artist's portrait - image via news.artnet.com
All other images courtesy of the artist.