A narrative that is fictional in one world can be very much real in some other. In order to understand and completely accept the story that's been told, one needs to embrace that other space. Jordan Sullivan is an American artist who works as a painter and a photographer. Resisting the idea of limiting himself to just one particular style, he and his work are constantly changing. Being described as someone that creates atmospheric work, he is drawn to materials that hold some sort of history, or images that evoke a sense of time. The viewers are simply drawn to this ethereal nature of his pieces, which have the ability to bring people into some other dimension where they might feel or experience something astonishing. Where fictional becomes real.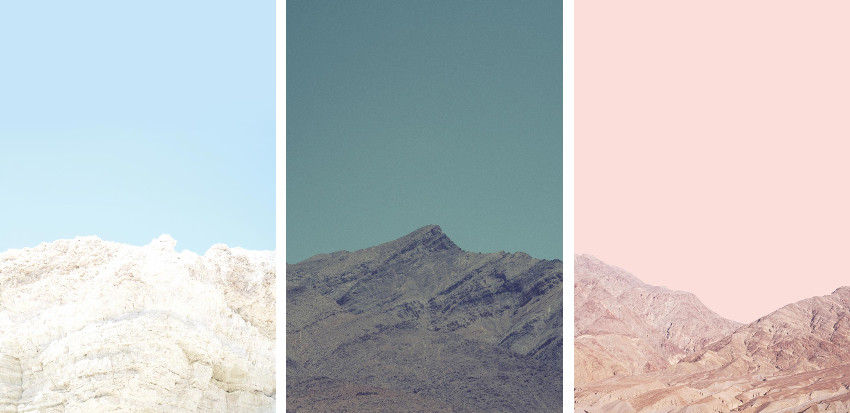 Who is Jordan Sullivan?
Born in Houston, Texas, Sullivan had his first artistic epiphany when he was ten years old and his teacher told him a drawing he had done was good. It was the first time anyone told him he was good at anything, so he naturally wanted to see if he was actually good, or it was just a spur of the moment. He continued making stuff, and the world had so much more sense observed through an artistic prism. Eventually, he went to art school, but he was already way more into just making up my own projects than going to life-drawing classes and all that. After moving to New York and working a ton of bad jobs, he became an assistant for Mike and Doug Starn, receiving a better education than any formal school could ever give him. Since he was a child, the things that struck him visually were films and album covers, products made by people who looked like outsiders. Made by people who knew how to construct their own worlds, and Sullivan admired that. Having grown up, now he's mostly drawn to a place, a material, a form, or a color, and things sort of start from there. Also, there is something quite interesting about fragments – they show only a fraction of a space or a moment, creating something that perhaps feels like a memory. Scared of dying, Sullivan gives a lot of thought to time, the void, and transformation, searching constantly for (and finding) silence and calm in art.
The people who influenced him were popular in film and music, and yet, they looked like outsiders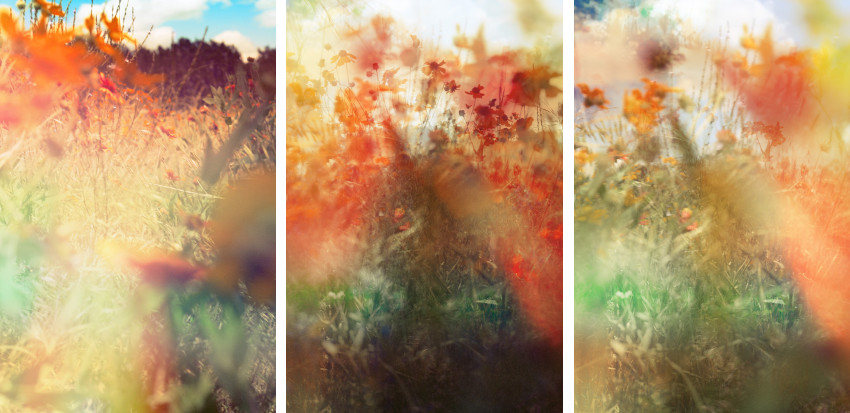 The Young Earth and An Island in the Moon
Being an artist and a writer, Sullivan often uses his own writings, or fragments of literature as inspiration, approaching photography not as a process to simply document a place or a person, but rather as a medium that will allow him to develop visual stories that serve as poetic representations of metaphors. His photographic series are critically acclaimed and favored by the viewers. The Young Earth is a fictional photo series and accompanying photo-text novella set in Iceland. Shot on 35mm and polaroid, the story follows two Americans in the last days of their twenties, one them terminally ill, as they explore one of the youngest bodies of land in the world – Iceland. The men immerse themselves in the country's idyllic and remote corners, where they are forced to confront their own mortality and a past love triangle that briefly disrupted their friendship. An Island in the Moon is a series of photographs and collages that reads as much like a series of short narrative sequences as it does a book of photography. The photographs, printed in muted tones, evoke emotional states of longing and wonder, yet the relationships between one woman to another and the settings in which they reside remain undeclared. This series was made into a book and Sullivan left the viewers to choose how to engage it, inviting them to join the exploration of beauty and decay that places the reader somewhere between memory and imagination.
The search for a perfect line is hard, but as result, a photograph turns into a piece that serve as poetic representations of metaphors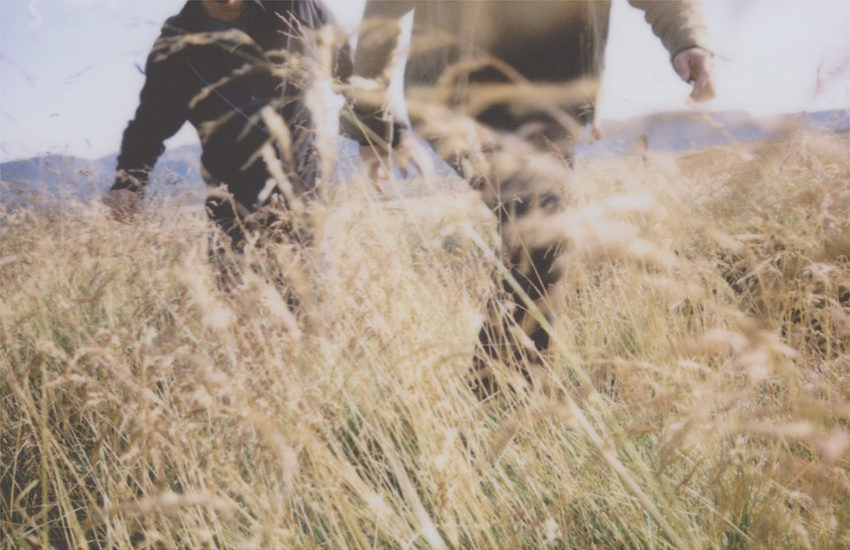 Near To The Wild Heart and Death Valley
Near To The Wild Heart is an ongoing series composed of three chapters: After The Funeral, The Light of Our Youth, and The Country Inside. After The Funeral was photographed after his grandmother's funeral. Following the ceremony, a lush field of wildflowers had bloomed near the house where she lived, and Sullivan captured these pictures of death and rebirth. The Light of Our Youth is an amazing visual story about the inevitability of passing time and the fact that all of our youths will come to an end. The Country Inside is the third chapter of Near To The Wild Heart. These pictures exist like ghosts or memories, whose details are forgotten, and all that remains is the feeling of a time. Death Valley is his most recent project in which Sullivan separates the heavy atmosphere around these mountainous forms into their own color field photographs. He noticed the flatness when looking at the mountains pressed up against the blank skies. The two seemed sewn together, the distance between elusive, and the photographer wanted for the pictures to convey this flatness and a strange sense of space. The flatness and uncertain distance, to Sullivan, suggests a space coming into being, this other space, a point of origin. A place where fictional becomes real.
Jordan Sullivan lives and works in Los Angeles.
Featured image: Jordan Sullivan - portrait - photo credits Casey Burry
All other images courtesy of the artist