Jörg Döring is a German mixed-media contemporary artist born in 1965, one of the leading Neo-Pop artists in Germany. Using screenprint, serigraphs, photo-collage, acrylic, spray, and oil on canvas, Döring depicts various Comic and Pop Icons.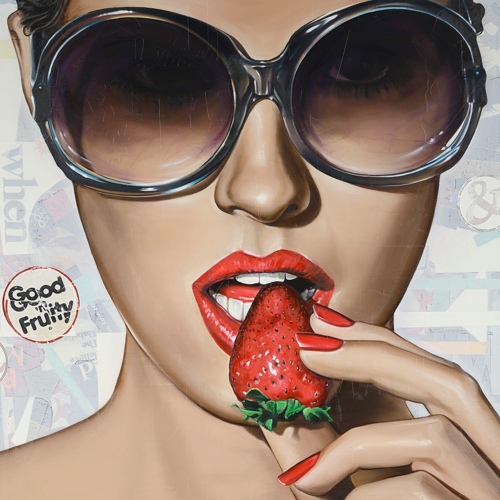 Education and Beginnings as an Artist
Jörg Döring was born in 1965 in the heart of the industrial Ruhr area. Interested in art and painting since his youth, the artist started his academic studies at the Düsseldorfer Akademie, with Joseph Beuys as a mentor. However, Döring found these studies too theoretical for his taste, and decided to leave the academy and become an autodidact.
In 1986 in Essen, Jörg Döring already established his first art studio. In the mid-1990s, the artist settled in Düsseldorf. At that time, Düsseldorf was one of the important art centers in Germany, and Döring has seen and took this opportunity to promote his artworks to a wider audience.
Icons and Heroes: Jörg Döring's Contemporary Pop Art
Highly influenced by the Pop Art movement that bloomed in the 60s and 70s, Jörg Döring portrays a world inhabited by film and television celebrities, Marvel and Disney comic book heroes, and great Hollywood icons like Humphrey Bogart, Clint Eastwood and Marilyn Monroe.
Döring started his journey into contemporary pop art in the early 1990s, creating a range of oversize paintings of comic's heroes such as Donald and Mickey Mouse, and soon become recognized in the art circles. Drawing from a pop culture industry, the artist combines symbols of our consumer society with popular personalities, offering variations of themes and characters – from famous American icons such as Andy Warhol, Steve Mc Queen, Audrey Hepburn or Ursula Andress, to Superman, Pink Panther and other comic characters.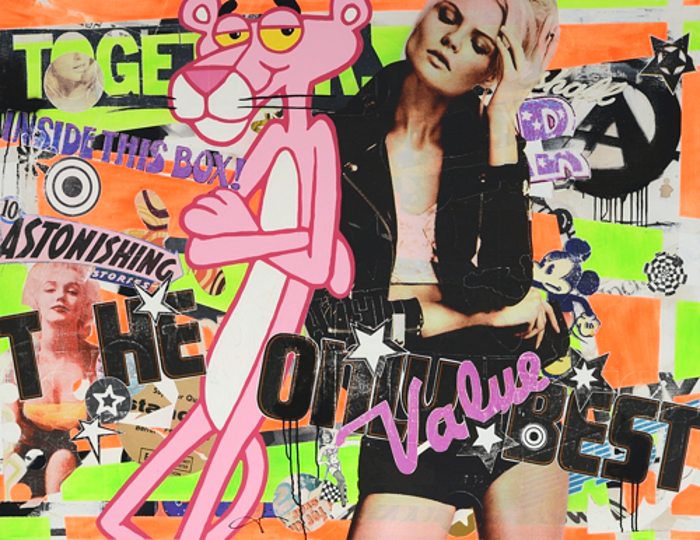 Jörg Döring oeuvre also includes series of paintings inspired by the city life, especially by New York and its architectural gigantism. Inspired by the New York themed paintings, Döring created a series of exclusive editions that serve as an homage to Zürich, titled Downtown Switzerland.
Technique and Style
Jörg Döring's technique and style developed through years – from his artistic roots in classical oil painting, to serigraphy and screen-prints. Döring started experimenting with the technique of serigraphy on canvas in 2000, combining it with typography and notes that are common advertising slogans or lyrics. His works consist of superposition and combination of several serigraphic images applied by hand and painted again. The composition emerges from the collage of images and fragments jointed together, creating a whole that appears multi-layered and complex.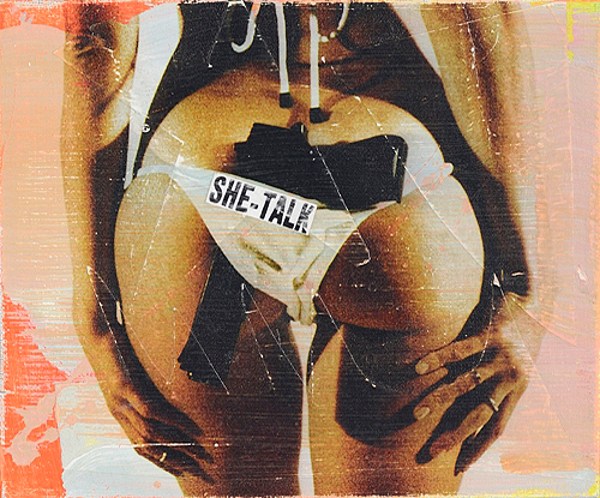 Exhibitions and 30works Gallery Representation
From the mid-1990s, Jörg Döring started exhibiting his works. Since then, his art has been exhibited in galleries throughout Europe – in Germany, Switzerland, France, Belgium, and overseas on several art fairs in the United States.
Jörg Döring's work is represented by several galleries – some of them are Foxx Gallery, representing him since 1996, 30works Gallery, located in Cologne and Galerie Hegemann in München, Germany.
Jörg Döring lives and works near Düsseldorf, Germany.