Jorinde Voigt is a Berlin-based artist known for her intricate works that evoke countless associations and varying sensations in observers. She focuses mainly on drawings, but also produces paintings, collages and installations.
Art by Jorinde Voigt
Through the media of drawing and painting, Voigt creates remarkable and highly original abstract forms that are elegantly interconnected by a complex system of lines of text or movement. Her large-scale pieces are characterized by the vibrant polarities such as order and accident, meticulousness and impulsivity. These seemingly abstract arrangements address a very wide range of subjects — from weather and geography to music, literature, and philosophy.
Suggesting the appearance of scientific diagrams, musical scores, numbers or word fragments, her lyrical notations are rendered in a unique visual language that is not easily deciphered. She undertakes the attempt to make objective sense of the world and to reveal an invisible world that is complex in its shifting movements and overlapping influences.
Artworks by Voigt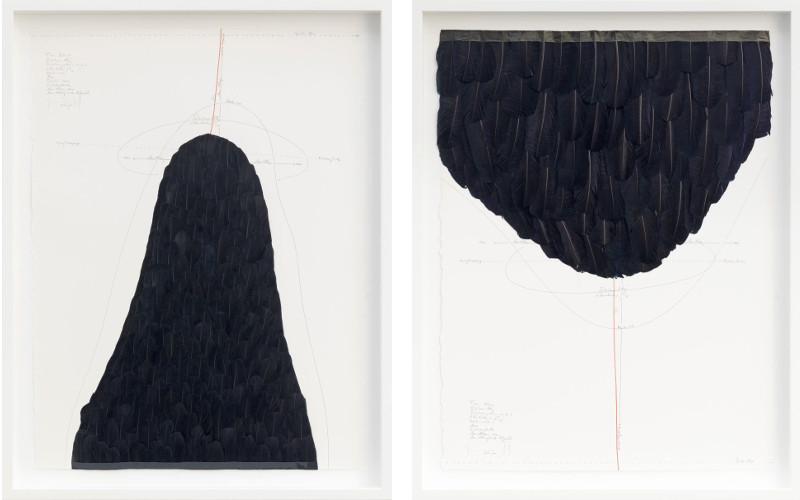 Academic Background, Awards and Exhibitions
Born to scientist parents in 1977 in Frankfurt am Main, the artist studied philosophy, comparative literature and sociology at the Free University in the capital of Germany, before enrolling in the Berlin University of the Arts where she graduated in 2003. One year later, she earned her Master of Visual Arts from the same University. During her school years 1986-1996, Voigt had learnt cello at the Academy of Sonic Arts in Darmstadt.
She received the Otto Dix Prize in 2008 and the Daniel & Florence Guerlain Contemporary Drawing Award in 2012. Since 2014, Voigt has been teaching conceptual drawing and painting at the Academy of Fine Arts, in Munich.
Jorinde Voigt's work has been included in numerous individual and collective exhibitions throughout the world including such art spaces as the David Nolan Gallery, New York; the Galerie Klüser, Munich; the Horst-Janssen-Museum, Oldenburg; the Lisson Gallery, Milan; the Stedelijk Museum voor Actuele Kunst (S.M.A.K.), Gent; and Watermill Center, New York, to name a few.
She is represented by KÖNIG GALERIE in Berlin, David Nolan Gallery in New York and Lisson Gallery.
Adler + Focus II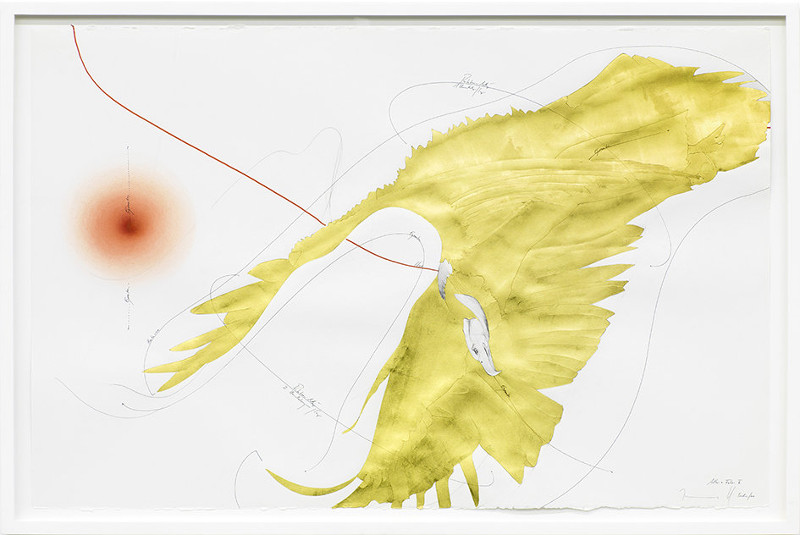 Jorinde Voigt is based in Berlin, Germany.
Featured photo: Jorinde Voigt - exhibition at KÖNIG GALERIE, 2014, installation view, photo credits KÖNIG GALERIE
All images copyright © KÖNIG GALERIE and the artist