José Heerkens is a Dutch artist, known for her minimalist paintings which represent a perfect symbiosis of colors and linear forms.
Education
José Heerkens was born in 1950, in Dinther, Netherlands. She graduated from Royal Academy of Art and Design in 's – Hertogenbosch in 1984, receiving a degree in Art of Painting. Since the early 1980s, Heerkens has been traveling the world, going on educational tours – from the US to Australia. In 2011, she took part in a residency program at the Josef and Anni Albers Foundation in the US.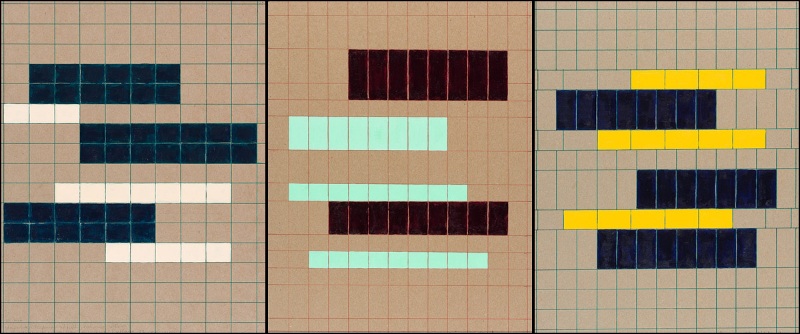 Color and Line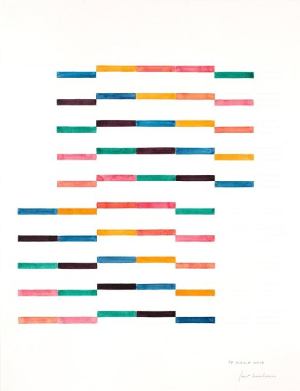 Heerkens uses a variety of media, depending on the surface. When painting on linen, she uses oil, and then pulls it over aluminum and wooden frames. Watercolor and acrylic are her primary media when working on paper. Her rich artistic vocabulary consists mainly of colors, linear forms, paint and measuring. Space is also a significant inspiration for Heerkens' work.
Heerkens is particularly interested in the play of colors and space, and the energy that the two emit when joined together. Each color has its identity, as she says. As they interact in her works, they develop a sort of communication and relationship, resulting in the apparent movement of colors. Lines are also a major part of her paintings – they exist to form space. The horizontal lines stretch the image, and the vertical lines provide a kind of skeleton. Heerkens' minimalist art is simple and straightforward, which greatly contributes to its appeal.
Collections and Exhibitions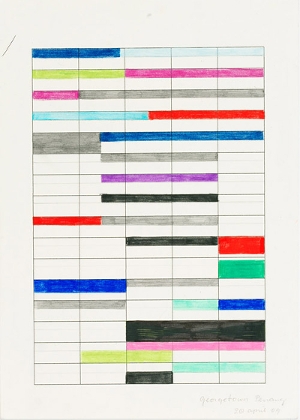 Heerken's paintings are a part of numerous collections, both public and private, in the Netherlands, but also in other European countries, the US and Australia. Her work has extensively been exhibited throughout Europe, eastern Asia and Australia, as well as oversees in the US. Some of her more notable group exhibitions include h o r i z o n t a l (which took place in 2012 in Germany), and DOPPLER in New York in 2013. She will be exhibiting in 2016 at the Museum Nieuw Kranenburgh in the Netherlands – the exhibition is titled Silence Out Loud.
As of March 2015, José Heerkens is represented by IdeelArt.
Heerken's has received numerous awards, including the Stipend of the Fund for Visual Arts and Architecture in Amsterdam in 2000. In 2006, she has published a book titled Horizon, where she discussed her ideas in an interview with Johannes van der Wolk. She has also received a grant for the publication of Horizon.
José Heerkens currently lives and works in Zeeland, Netherlands.
Images copyright © the artist