Following an idea, exploring the possibilities, and realizing its full potential can be a powerful tool for any artist. Josef Hartwig was a German designer who taught at the famous Bauhaus school, the most influential art institute of the 20th century, one whose approach to teaching, and understanding art's relationship to society and technology, had a major impact both in Europe and the United States long after it closed. Even though it wasn't a style or a school of thought, it had some key ideas that would forever change the history of design while at the same time giving birth to some of the most significant designers.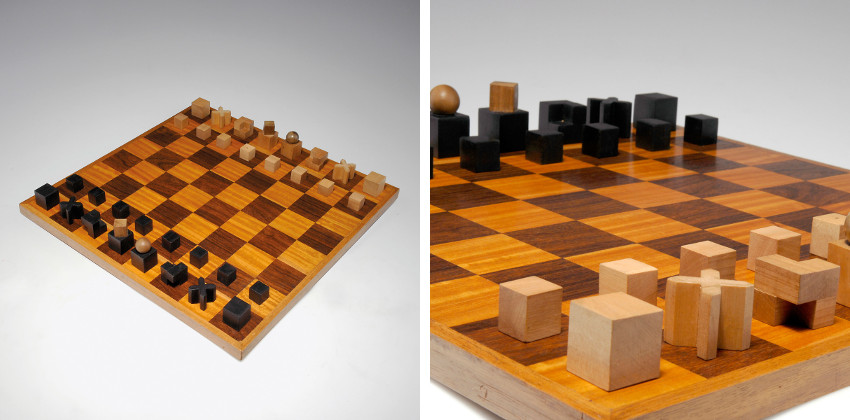 Reducing Forms
Hartwig may not have been one of the well-known figures of the school, but he nevertheless played an important role in the process of reconstitution its basic craft training program. Following the key ideas of Bauhaus, he designed his famous chess set. The repetition of consistent lines and geometric shapes that go with the movement of each chess piece were used in this design, reducing the pieces to the most basic components of artistic construction - the elementary forms of circle, triangle, and square. The artist's most early influence was the great decorations of the Art Nouveau before he attained the reduced style with the typical geometric features of the Bauhaus aesthetic. At the age of thirteen, Hartwig began his apprenticeship with the sculptor Simon Korn, learning about the process. After the deaths of parents in 1906, which was a devastating blow to the young artist, he would spend several years in different cities until finally settling in Berlin in 1910. Being only interrupted by the WWI, he worked there for eleven years before the famous Walter Gropius called him to the Weimar Bauhaus and made him head of the wood and stone sculpting workshop.
The lines and geometric shapes of the figures followed their movement patterns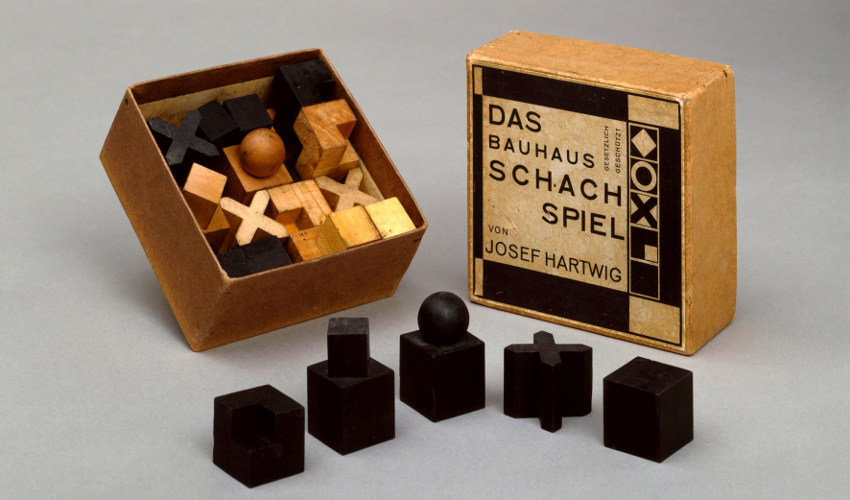 A Master Restorator
Hartwig completely accepted the style of the school, making his own pieces in easily recognizable Bauhaus style. After the institute changed its location from Weimar to Dessau in 1925, the artist went on to teach sculpting, geometry, perspective and lettering at the Frankfurt School of Arts. Aside from the sculpture and design, Hartwig showed increasing interest in restoration, working at the Städtische Galerie in Frankfurt from 1938 until 1945, and after the WWII, he was the master of the restoration workshop of the sculpture collection of the Frankfurt Liebighaus.
Josef Hartwig lived and worked in Weimar, Berlin and Frankfurt.
Featured image: Josef Hartwig - The Chess Set, 1922. Image via spicewoodchess.org