Joseph Cohen is an American contemporary artist, best known for his series of three-dimensional monochromatic panels – Propositions. Born in Houston, TX in 1982, Joseph Cohen graduated with a B.F.A. in Painting, summa cum laude, from the Texas State University, San Marcos, and got his M.F.A. at the University of Texas, San Antonio. He was also an artist in residence at the Martignano International Artists Residency, in Lecce, Italy.
Cohen's Propositions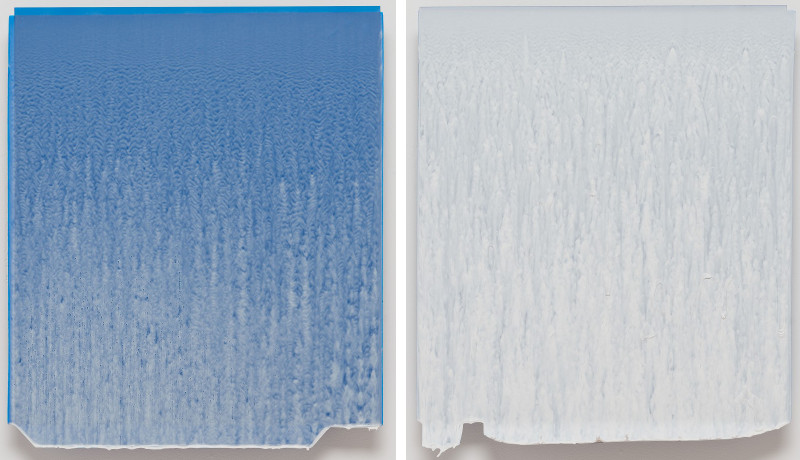 Propositions represent the artist's bold take on the traditional field of painting, and its possibilities for transformation and alternation. For the series, Cohen uses paint as both a viscous matter that can leak, flow, drip, and carry a brushstroke's gesture, and on the other hand he uses paint mechanically, geometrically, as a component that is at times directed by the laws of gravity.
Besides paint, Joseph Cohen includes pigment, varnish, and precious materials – diamond dust and gold for his paintings. In such way, the artist creates a number of unique viewing angles that invariably form around each artwork, which surfaced textures are in addition transformed under light.
Proposition 300, 2012 (with detail)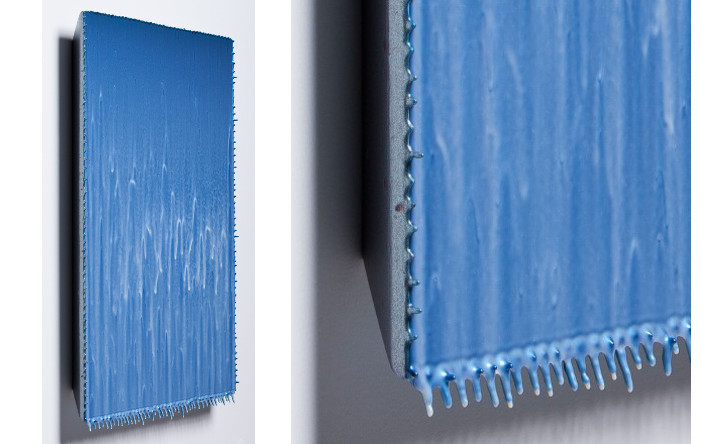 Joseph Cohen's work is included into a permanent collection of the Museum of Fine Art in Houston. His art has been featured in several group and solo exhibitions, including the ones at the Contemporary Arts Museum Houston and the New Bedford Art Museum, among others.
Joseph Cohen currently lives and works in Houston, Texas.
All images courtesy of De Buck Gallery