Josh Smith is a young American artist who uses a variety of mediums, such as painting, sculpture, collage and installation, in order to playfully comment on various trends in art by turning their ideas upside down. Smith's works often feature his name as the main subject or casual motifs such as leaves, fish, skeletons, insects, ghosts, and palms. The way Smith renders his subjects is rather playful, repetitive, and even aggressive at times. His goal is to make his viewers focus on the process of his art making rather than the mere aesthetics.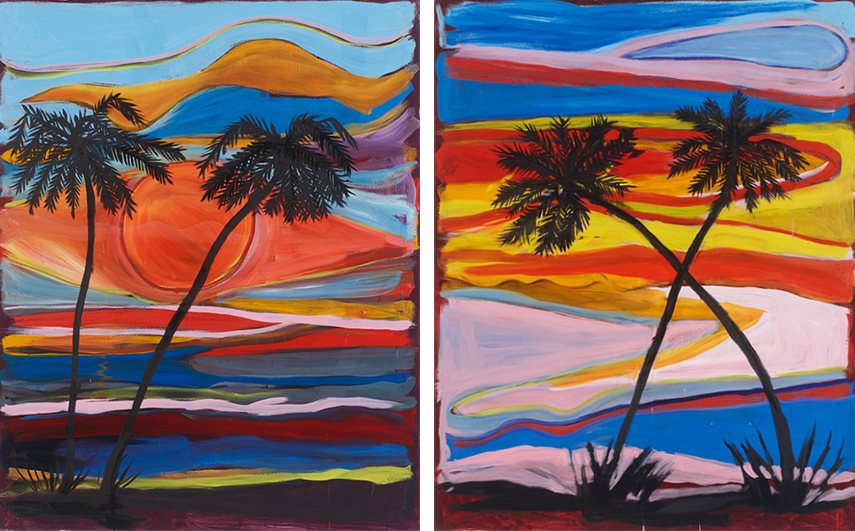 Navigation Between Hand-Made Artworks and Found Objects
Josh Smith was born in the mid-70s and he is originally from Knoxville, Tennessee. He studied at Miami University from 1994 to 1996, but eventually he earned his BFA from the University of Tennessee, Knoxville, in 1998. In addition to his career in painting, Smith is also a successful bookmaker and ceramicist. His style is strongly related to the tendencies of his generation of artists. Also, his training in printmaking made a strong impact of his pieces. A lot of his works are mixed-media creations which combine hand-made and found objects and in this way underline the meaning of originality. Also, he is known to incorporate digital images of his previous works into his new pieces. Smith uses mainly murky colors and wide brushstrokes because he's not interested in precision, but rather in exploring a different type of abstraction For Smith, his work is an important part of his identity and his communicational style. Painting is like talking to me, it is how I communicate, Smith says.
Josh Smith likes to select mixed-media pieces and combine them with found objects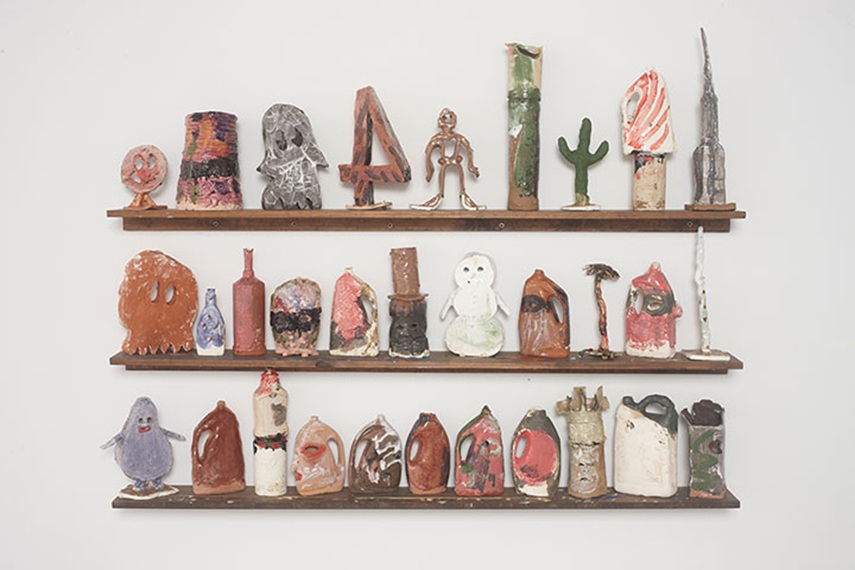 Bad Boy Artist in Trending Online Documentary
Smith's works are bold and direct - they speak directly to the viewer and they are able to force a certain interaction. His paintings are known to violate the rules of formal representation and traditional approach in order to give space to abstraction. Through his innovative, energetic and sometimes bizarre art, Smith has built a reputation of a bad boy among various indie film and fashion types. Even though his paintings, collages, and books seem messy, they are also considered emotional and sophisticated and they are quite popular among collectors, galleries, and museums. In 2015, an online documentary about Josh Smith was released on the Internet. It is a 20-minute piece made by Max Fierst and it covers the artist's history of paintings, sculpture, and publishing, but it also focuses on his body of work called Sculpture, which was exhibited at Luhring Augustine gallery in New York.
In 2015, an online documentary about Josh Smith's art and exhibitions was released on the Internet
Exhibitions and Public Collections
Smith's unusual pieces have been very successful ever since his early shows in 2003. Smith has had many solo exhibitions in the United States and abroad, held at important artspaces such as the Bonner Kunstverein in Bonn, Museo d'Arte Contemporanea in Rome, The Brant Foundation in Greenwich, CT, and MUMOK, Vienna.Smith has also participated in numerous group exhibitions such as The Painting Factory: Abstraction after Warhol at the Museum of Contemporary Art in Los Angeles, Le Printemps de Septembre in Toulouse and ILLUMInations in the 2011 Venice Biennale. His highly original pieces which combine digital and traditional approach can be also found in several public collections - the Centre Pompidou in Paris, MUMOK in Vienna, the Whitney Museum and MOMA in New York, to name just a few.
Smith has been interested in collecting and showcasing unusual pieces ever since his early shows in 2006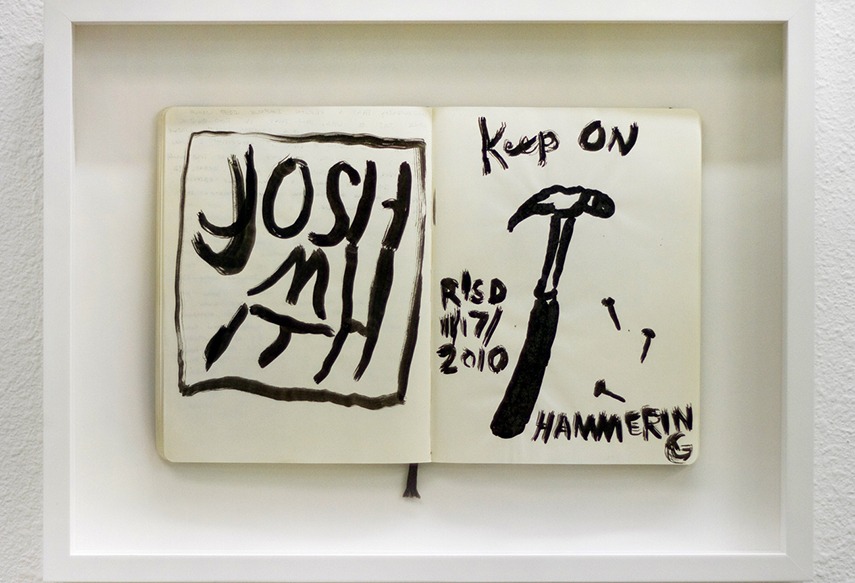 Playful Approach of Young American Artist
Josh Smith is an extraordinary artist hard to categorize - while some of his pieces look negligently and arbitrarily composed, they still have a very powerful emotional content and hence the undeniable quality. Using his wide and playful brushstrokes together with the great sense of humor, Smith creates his very own, unique communication with his audience. At the same time, his pieces offer a certain commentary on the modern world we're living in and on the contemporary art creations and their controversial nature.
Josh Smith lives and works in Brooklyn, New York.
Featured image: Josh Smith's Portrait - image via purple.fr