Joshua Dildine is an American contemporary artist who makes paintings on the family photographs.
Dildine was born in 1984 in Mission Viejo, a city located in southern Orange County, California, and grew up in Fresno, Central California. He received his BA from Pepperdine University in 2007 and his MFA in Studio Art from Claremont Graduate University in 2010. He also attended Studio Art Centers International in Florence, Italy in the summer of 2005.
Construction, Deconstruction, and Reconstruction
For the past several years, Joshua Dildine has been repurposing autobiographical photos, using them as a canvas to his painterly gestures and forms. Three different steps in his work are construction, deconstruction, and reconstruction. Construction involves selection of the photography and setting up the emotional context that the image possess. Deconstruction is actually defacement of photography so he could create something new. During this step that last only a few moments Dildine works very quickly to harmonize the photo with paint. Last stage is the reconstruction of the context. Using acrylic, spray paint, oil and UV coated ink, he defaces the image into works of art.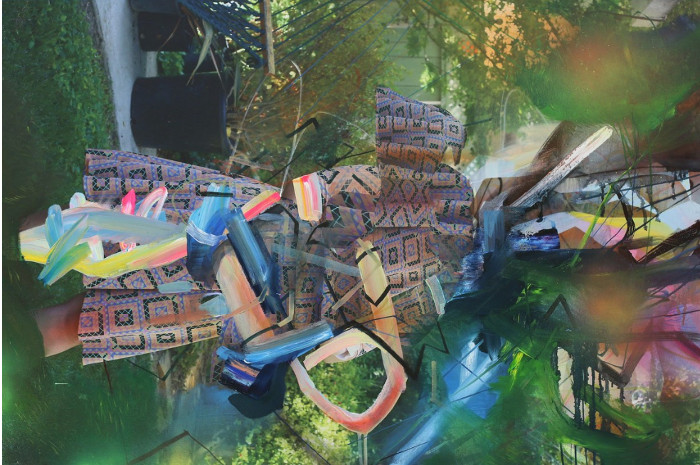 Photo Series
In Dildine's Photo Series the most personal and identifying details, including faces, are obscured by his otherworldly gestures, while the photos' backgrounds stay almost untouched, so the viewer can self-associate with. Using photographs of familiar objects and scenes that suggest family occasions—an armchair, floral curtains, or a picnic table at an unknown location, his work images unite the immediacy of the present with the nostalgia of the past, hinting at the human tendency to incessantly analyze their own history and life.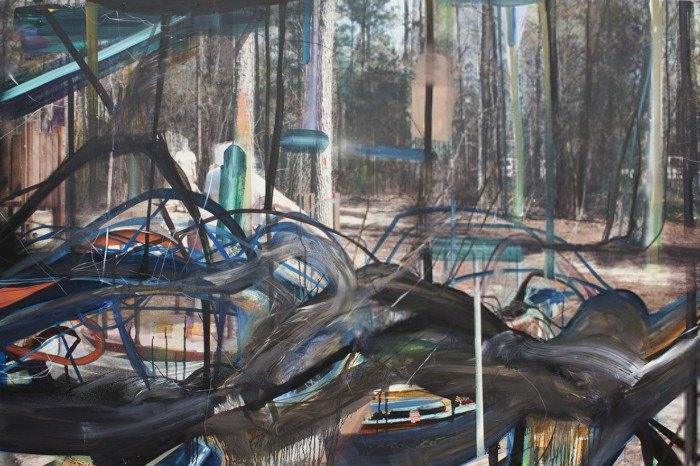 Notating Hi Pops
Los Angeles-based artist has participated in many exhibitions at Mark Moore Gallery, Culver City, CA (2012, 2013); Santora Gallery, Santa Ana, CA (2012); Western Project, Culver City, CA (2011); Common Space LA, Los Angeles (2010); Peggy Phelps Gallery, Claremont, CA (2008, 2009); and Joyce Gordon Gallery, Oakland, CA (2009), among others.
One of his latest solo show entitled Notating Hi Pops was held Freight + Volume in May 2015.
He is represented by Mark Moore Gallery in Culver City.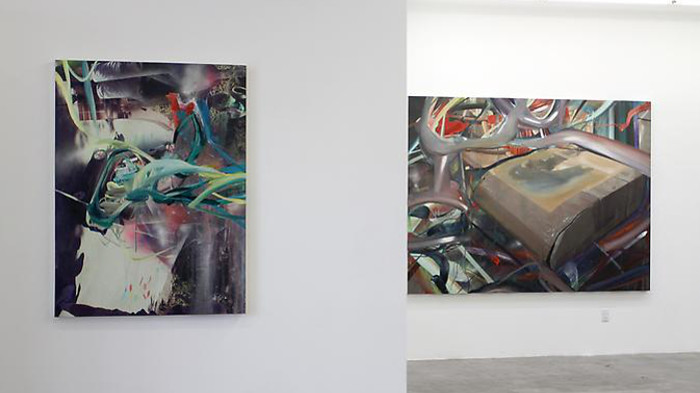 Joshua Dildine lives and works in Fresno, California.