Juan Arata is a Argentinian - German artist known for his nihilistic paintings that explore modern consumerism through a series of characters - all miserable, trapped, branded and confused.
Arata was born in Buenos Aires, Argentina, in 1976. He graduated Architecture at the University of Buenos Aires, where he came back later - only this time as an art history and project design professor - until 2003, when Juan became full time artist.
A Deadly Fraud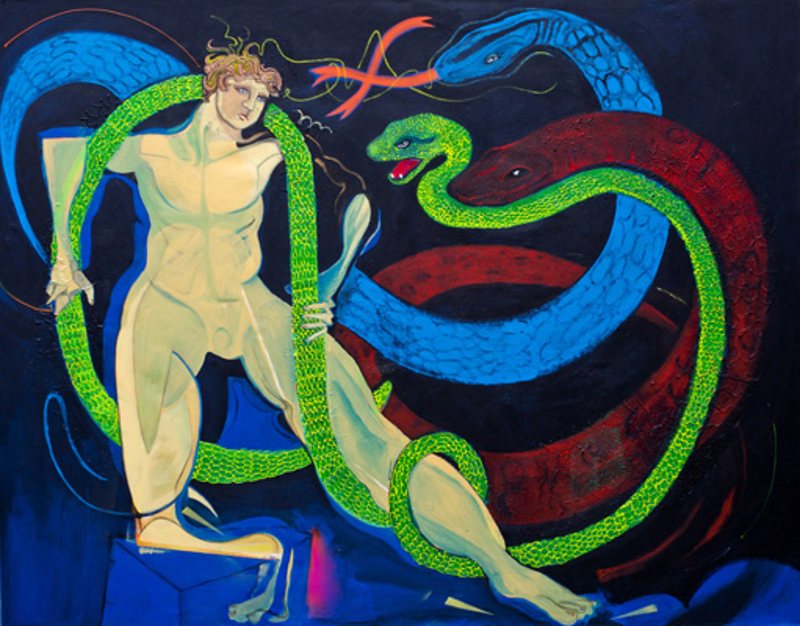 Today, Juan is well known multi-media artist, working in a variety of media including drawing, installation, video, and most prolifically, painting. Arata sometimes even performs and works as a self-developed projects' curator. His artworks are characteristic for his specific use of saccharine and neon colors, as well as a distorted visages and disembodied appendages of the miserable and ugly subjects he invented.
A Life or Death situation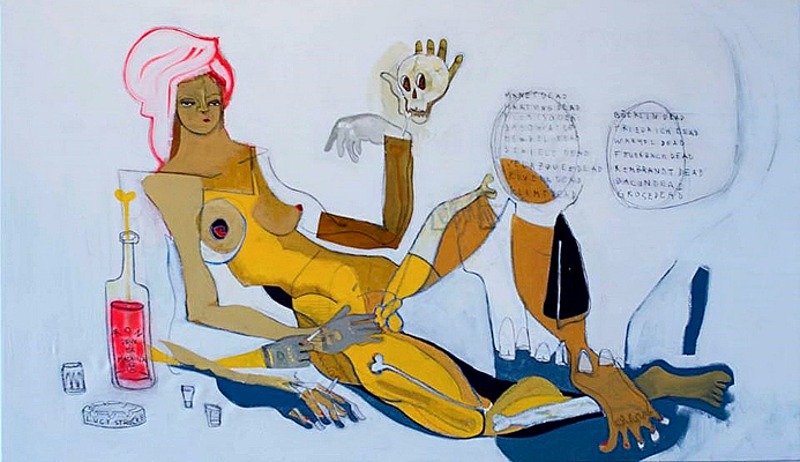 Following the grotesque tradition of George Grosz, Juan Arata brings to life some gruesome characters, bizarre and comedic figures, firmly grasped by the urban life. His paintings are often paired in diptych, mirroring one another, and by doing so, he creates a repetitive and egocentric world they live in.
This artist is represented by 19 Karen Contemporary Artspace.
Juan Arata lives and works in Berlin, Germany.
All images copyright © the artist