The propensity to excess and powerful declaration of iconoclastic intentions make Julian Schnabel's work quite literal and full of emotions. As a part of the artistic group that included Jean-Michel Basquiat and David Salle, he was inclined to restore painting to its pre-abstraction status, in contrast to the intellectual approach of Minimalism and Conceptual Art of the time. Permitting himself the expressivity, Schnabel balanced technical and sentimental by avoiding flatness which he achieved by incorporating unconventional materials as black velvet, weathered tarpaulins, and cardboard. His controversial and successful artistic career is rooted in his ability to change and adjust his expression using various sources and materials distributed over the surface totally opposite of rationality and order. Combining classical influences with Neo-Expressionist features and processing themes such as sexuality, obsession, suffering, death and belief, Schnabel plays with both abstraction and figuration with the use of found materials, fragments of language, paint, and digital reproduction. Besides painting, his great creative impulse proved his talent in many fields, from photography and music, to film.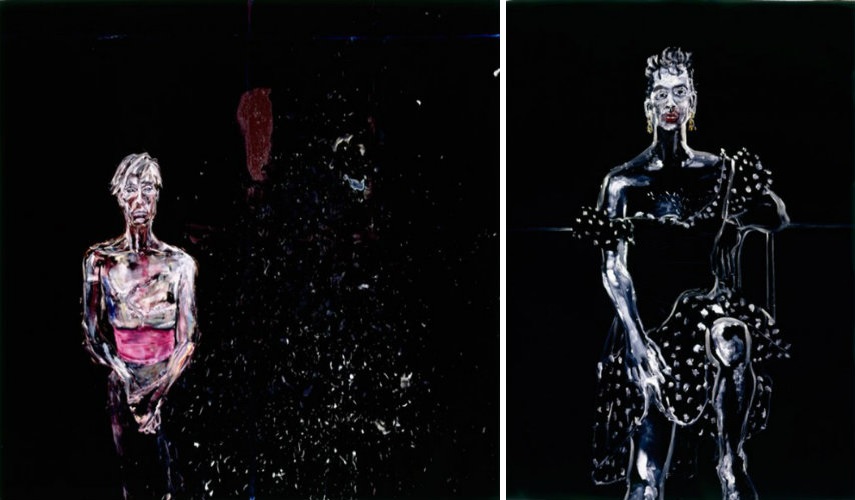 Early Life and First Personal Success
He was born in 1951, in New York City, as youngest of three children. When he was a teenager, his family moved to Brownsville, Texas which seemed to light the creative spark of the curious young man who decided to be an artist. Even then, he showed talent that promised multifaceted and prolific career. Schnabel received his BA in Fine Arts from the University of Huston and attended the Independent Study Program at the Whitney Museum in New York. During the 70's, he was traveling Europe where was particularly fascinated with the architecture of Antonio Gaudi. When he returned to New York, he had to work different odd jobs to support the promotion of his art. His first solo show was held in 1979 at the Mary Boone Gallery and it turned to be very successful.
Julian Schnabel was fascinated with the art of Antonio Gaudi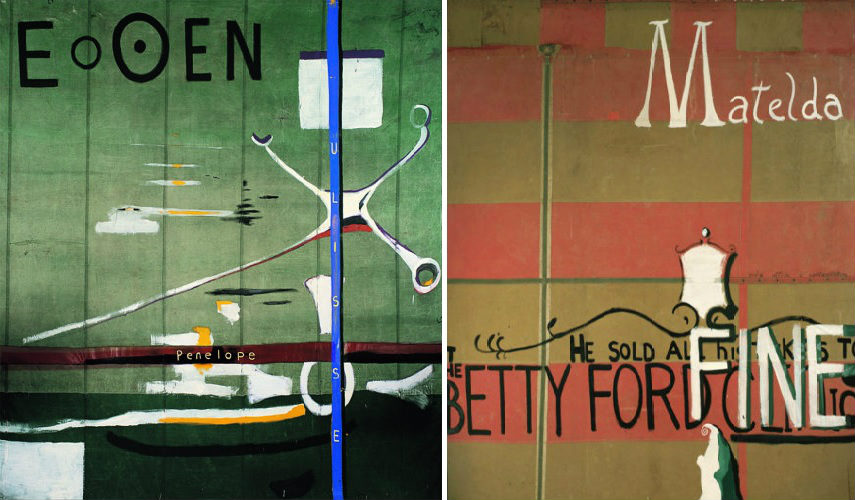 The Return of Painting
Often seen hanging out with Andy Warhol, Schnabel's provocative and controversial figure was standing out by his unusual styling which included wearing pajamas in public. During the 80s his work gained favor in perspective collector circles and his solo shows attracted great attention. He is considered for the artist who had an important role in "the return of painting" after the theorists, alike Conceptual artist Joseph Kosuth declared it dead. Schnabel is best known for his "plate paintings" made of broken plates and pottery pieces, incorporated onto the canvases and painted. The monumental dimensions of his canvases and their heavy adornment with unusual material look very astonishing and in accordance with his belief that important thing in painting is not what is painted, but how it's painted.
Schnabel is best known for his "plate paintings"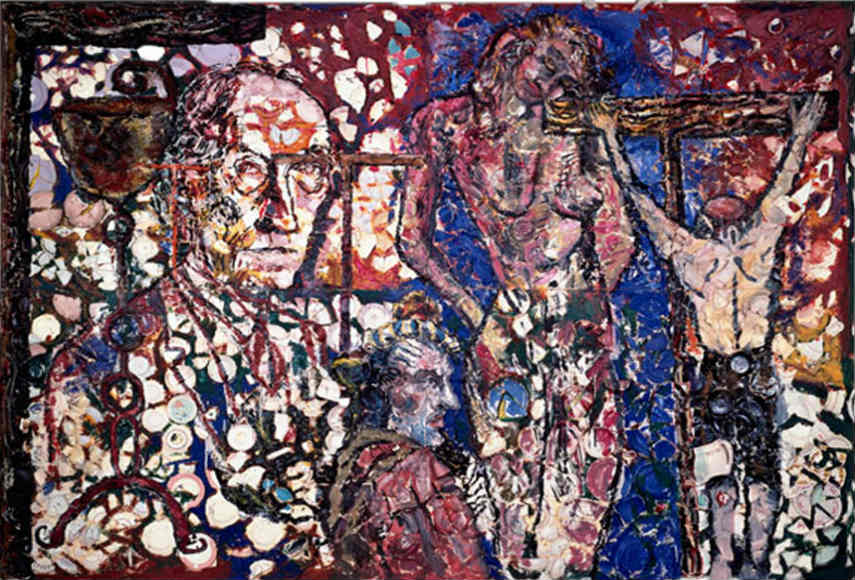 Filmography and Other Talents
During the late 80's, besides painting, he extended his creativity to music, photography and film. He released album Every Silver Lining has a Cloud and in 2002 cooperated with the Red Hot Chili Peppers on their album By the Way. He has also very successfully co-written and directed the film Basquiat about one of his artistic contemporaries Jean-Michel Basquiat. The notable film titles in his career are Before Night Falls, The Diving Bell and the Butterfly, Lou Reed's Berlin and Miral. His open approach, egotism, and strange behavior led to the fact that Schnabel was reviled by some and adored by others, but anyway, his appearance reinstituted the cult of the bohemian artist. That was why his work was judged less on its value, but more on the artist's charismatic persona. Schnabel's work often uses motifs and themes borrowed from the Catholic iconography and Mexican culture. His connection with these influences happened when he lived in a town near the Mexican border, which left the permanent mark in his career. Giving his paintings the deeper meaning, religious elements essentially make a connection with art history, but in a frequently satirical way.
Schnabel's work often uses motifs and themes borrowed from the Catholic iconography and Mexican culture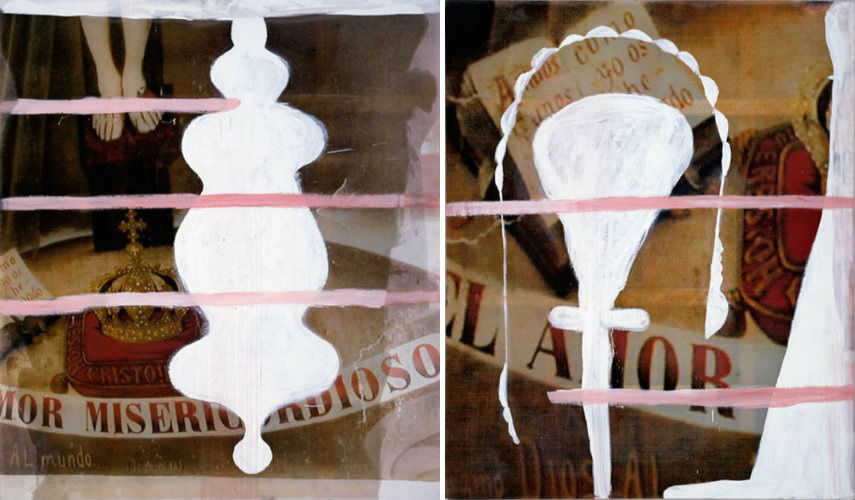 Unusual Person and Unconventional Art
Rapidly achieving notoriety in the late 1970's, Schnabel became the infamous star of the international Neo-Expressionist movement in the 1980's, with his works on unusual materials such as velvet, and garnering as much attention through his brash remarks and self-praise as through his art. Along with fellow Neo-Expressionists David Salle, Eric Fischl, and Sigmar Polke, Schnabel's art can be seen as a reaction against the cold compositions of Minimalism and Conceptualism, in its rough texture and violently expressive return to addressing the human condition in painting. Schnabel's work has been exhibited at numerous institutions worldwide including the Tate Gallery, London, the Whitney Museum of American Art, Inverleith House, Schirn Kunsthalle Frankfurt and Museo Nacional Centro de Arte Reina Sofia, Madrid, Mostra d'Oltramare, Naples, Schloss Derneburg, Germany, Tabacalera Donostia, San Sebastian, and The Beijing World Art Museum, China and the Art Gallery of Ontario, Toronto. His work is included in major international museums and private collections, such as the Metropolitan Museum of Art, the Museum of Modern Art, the Guggenheim Museum, the Whitney Museum of American Art; the Museum of Contemporary Art, and the Broad Art Foundation, Los Angeles, Reina Sofia, Madrid, and the Centre Georges Pompidou, Paris.
The artist is represented by Gagosian Gallery.
Julian Schnabel currently lives and works between his homes in New York and Spain.
Featured image: Julian Schnabel - Artist Portrait, Image via richcelebrities.org
All images copyright of the artist