In the last forty years or so, any list of Australian most important artists would be insignificant if Julie Rrap wasn't included in it. As a contemporary painter, photographer, sculptor, installation and video artist based in Sydney, she has been engaged in an on-going project concerned with the representation of the body – most frequently it is her own, and sometimes it's a suggested body. It seems like a very classical subject, but it has allowed her to channel history through differing philosophical and theoretical positions. Throughout her career, Rrap has managed to draw attention to the male/female dichotomy that relegates the reproductive female body to the domestic sphere and the masculine mind to that of cultural production. Rather than erasing the boundary that defines this dichotomy, she smudged it.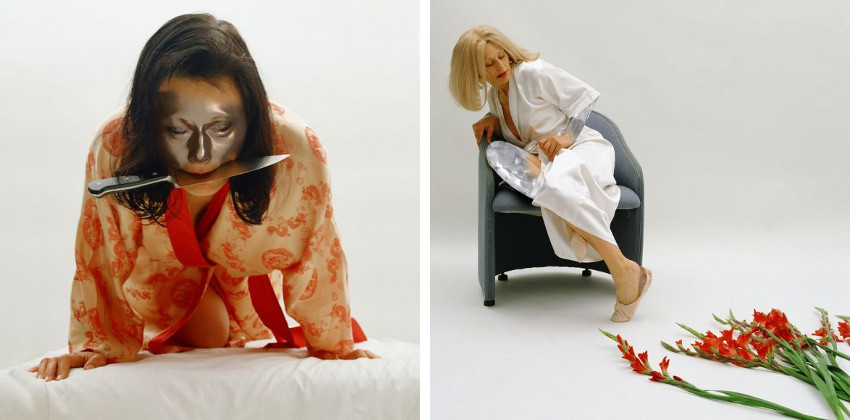 Julie Rrap Art
"The boundary of reproductive/productive, female/male enjoys a precarious existence at best: a quivering boundary that is visibly in a state of disappearance. The bodies of men and women are encouraged to inhabit space in a different way, the male body inserts itself into Rrap's female form whilst at the same time inserting itself into the history that privileges the male gaze and the production of culture."[1] A photographer, sculptor, painter, installation and video artist, Rrap is an extremely versatile and creative individual whose full attention was given to the notion of the female body within western art history. Over a 40-year period, she's been pushing this interest, further exploring it through a variety of media. Among those media, photography was always in particular focus since it has the ability to bridge fine art and popular imagery, allowing the artwork to dialogue with broader concerns about the body. Deeply rooted in feminism and often depicting bodily mutations and visual transformations, the work of Julie Rrap is direct and disturbing, addressing the impossible standards of beauty imposed specifically to the females. Here lies Rrap's bravery – while many of her contemporaries had no problems in using self-portraiture to explore issues of identity, gender, and the (male) gaze, they have almost all stopped upon reaching a certain age. Thirty years since her first works, Rrap is still at it.[2]
Rrap's exhibitions and projects are very popular, and her work is featured in every important art collection in the world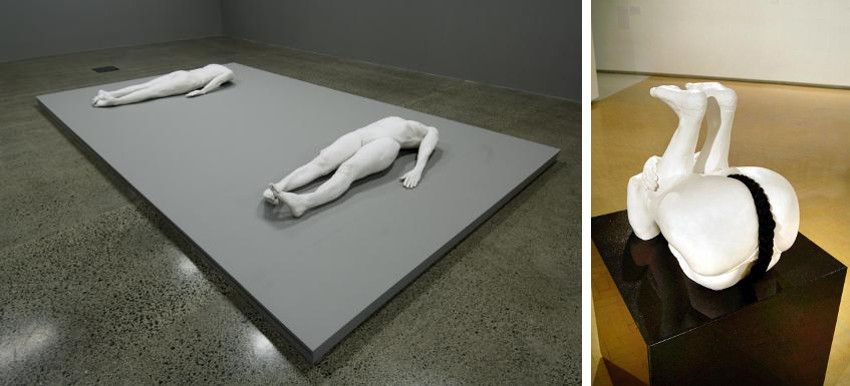 Biography of Julie Rrap
Julie Parr, which is Rrap's birth name, was born in Lismore, New South Wales. Her family relocated to Nerang, a small town in the Hinterlands off the Gold Coast, Queensland, where she grew up with her brother, an acclaimed performance artist Mike Parr, with whom she often collaborates. In 1976, she married a painter Bill Brown and moved to Europe, living in Belgium and France between 1986 and 1994. This opportunity to broaden her horizons grounded her work in a more international context and she exhibited in Belgium, Switzerland, France, Holland, Germany, and Italy. In 1994, she has returned to Australia and has been living there ever since.
Julie Rrap lives and works in Sydney.
References:
Parr A. Unwrapping the Leftovers of Desire, julierrap.com [November 10,2016]
Clement T. Julie Rrap: She's Back, The Art Life [November 10,2016]
Featured image: Julie Rrap with her work - photo credits Peter Weaving, courtesy of Bendigo Advertiser
All other images courtesy of the artist