Jumana Manna is an American artist of Palestinian lineage who makes sculptures and video art. Her main theme is the issue of identity and personal relation to the body. Everything that she does she derives from her own experience, or, if the subjects are unfamiliar, she gets the inspiration out of her imagination. Manna's work is symbolic, usually crafted around one topic at the time, creating a well-structured narrative that leads the viewer through a psychological journey. Her sculptures are abstract, full of metaphors and allegory. She uses mixed media and the choice of the material is often as peculiar as the sculpture is.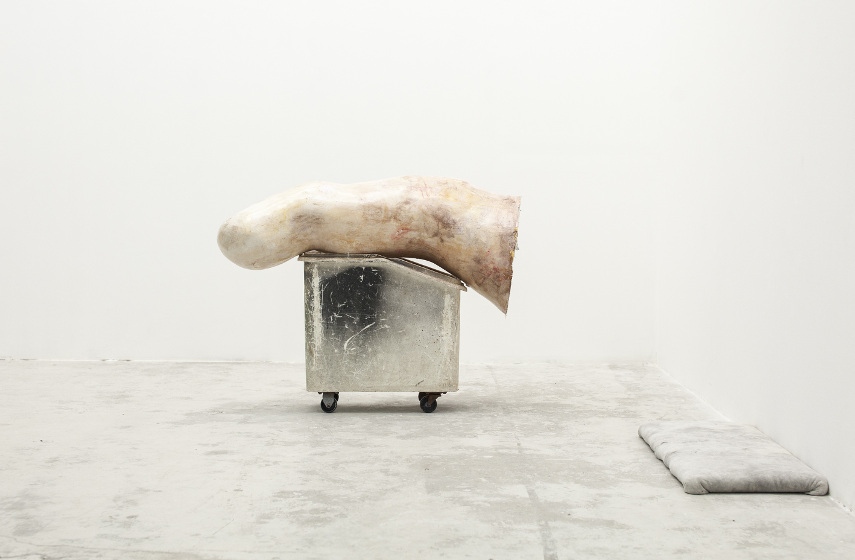 Scultpures and Movies
Jumana Manna went to Bezalel Academy of Arts and Design in Jerusalem, where she graduated with BA in 2006 before she moved to Norway, where she studied at the National Academy of Arts in Oslo. After some time in Norway, she moved back to the United States and enrolled in a graduate program at the CalArts in LA, where she studied Aesthetics and Politics and got her MA. Manna received the Norwegian Sandefjord art award in 2015. Her artwork is based on the mutual relation between sculpture and movies. Her sculptures are often a symbolic still shot of the movie storyline.
The sculptures are often a symbolic still shot of the movie storyline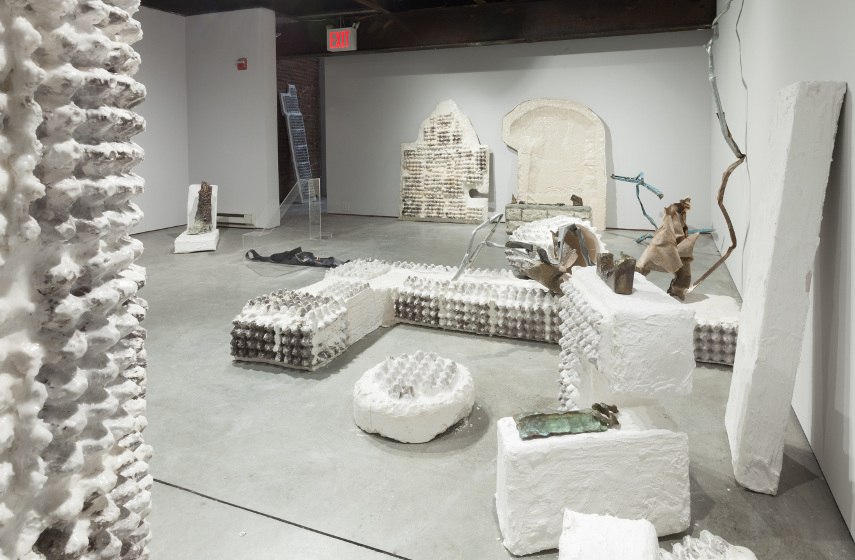 Historical and Political Identity
Manna examines the definitions of human identity in relation to their historical heritage, as well as the political identification they get from their national identity. The protagonists of her films are often the mischievous characters who endeavor dangerous behavior that is sometimes against the law, other times against the common ethics. Her collections of sculptures are often done as an homage to the movies she makes. In 2010, she made Blessed Blessed Oblivion movie about the male gang in East Jerusalem. The artist shows compassion to the young delinquents, where a judgmental approach would be expected. She used symbols such as gym equipment and auto mechanic tool to describe their masculinity.
Manna has intuitive approach to scultpure and film
Symbols, Metaphors and References
Her idea is to have empathy toward people, to show compassion and understanding, and not to take the advantage of someone's vulnerabilities. In her intuitive approach to art and sculpture, she chooses the subjects with great history, and in a way, her theme is attached somewhere in the past, but there is no melancholy or nostalgia in her work, just the reminder that what happened must not be repeated. Or, at least must serve as a lesson. In her art, everything is full of symbols, references, and metaphors. One of her goals is for the audience to recognize the reference and to feel the empathy towards misunderstood and marginalized.
Jumana Manna lives and works in Berlin.
All images © Jumama Manna
Featured image: Jumana Manna - Portrait of the Artist (Detail), 2016, photo credirs Bernilale