Jung Min Choi is a South Korean artist who explores the ruthlessness of our world in his work. Born in Seoul in 1973, Jung Min graduated from the Korean University of Suwon in 1997. At the beginning of his studies in South Korea, the young artist saw himself as a sculptor. He moved to Paris in 1999, striving to become a literary researcher. In 2001, Jung Min Choi began his thesis at the Sorbonne, Paris, about stylistic persistence in art history.
He also works as a correspondent for two South Korean newspapers.
The Gate of Hell
One of the first Jung Min Choi's big projects was The Gates of Hell, sculpture made in 2011. Inspired by Auguste Rodin's La Porte de l'Enfer that depicts a scene from The Inferno, the first section of Dante Alighieri's Divine Comedy, Jung Min Choi decided to recreate it with more contemporary characters. Made of plaster and papier mâché, and hanging up side down above a dark and threatening pool of water, Jung Min's The Gate of Hell speaks of the current crisis and the hell it has caused for many people in society. Jung Min uses images that everyone can recognize to speak of our human condition.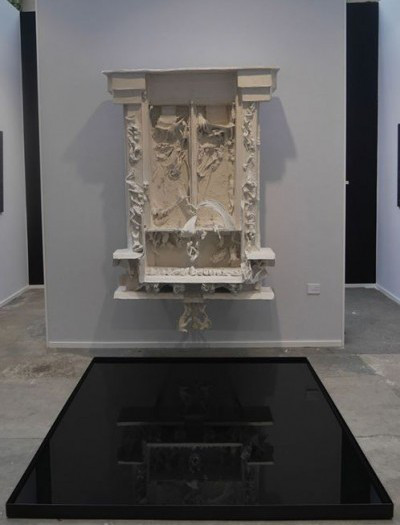 The Great Days
The second important Jung Min Choi's project, The Great Days, is a group of 365 drawings, they are like a retrospective of one year of his life presenting the artist's vision of the current day. In The Great Days, Jung Min attempts to represent the world around him and to retransmit international events, including the war in Iraq, the victory of tennis player Federer and the face of famous traders. One blank page evokes the death of artist's father.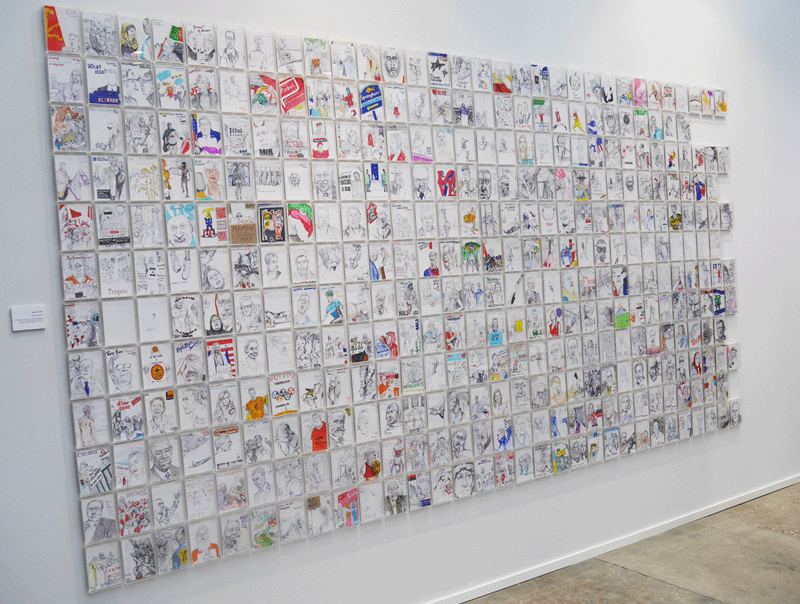 Jung Min Choi's other works
In other works, Jung Min Choi transforms every anecdote into a artworks, he adds funny illustrations of events such as the wedding for all, the sale of a Picasso at Sotheby's, and Depardieu and his new Russian passport.
Jung Min Choi lives and works in Paris, France.