Creating unconventional photographs full of energy and passion, JUST strives to be a part of the scene he documents. His connection with spray cans lasts more than a decade. Knowing the walls and rooftops from Berlin to Bangkok, the protagonists on his images are his friends that is reflected in intimacy and closeness present in his work. His photographs symbolize the freedom on the roofs of buildings and aesthetic of the city. Recently interested in war-affected areas, his photography become truthful document of consequences of conflicts in Middle East.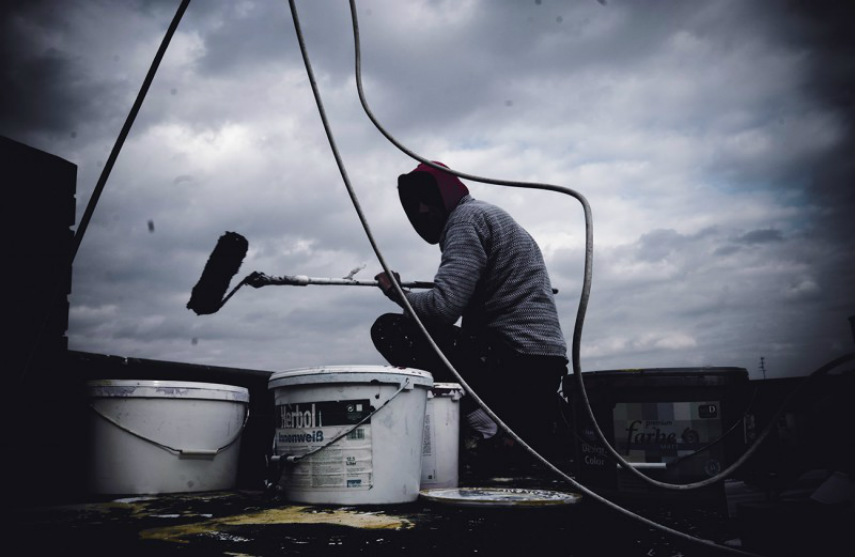 From Brad Downey's Interventions to the Radical Performances of ZEVS
JUST studied photography in Scotland while he was working as a picture framer, and in his free time he began to photograph the "punk/squatter" underground scene. Since he moved back to Berlin, JUST has earned a very good reputation. Being part of the scene and his dedication for it are some of the reasons why his unconventional photographs are so full of energy and passion. Photographing many legends of the contemporary art scene, JUST has created images that brilliantly document and highlight urban culture. His oeuvre includes records of some of Brad Downey's interventions, monumental wall pieces of Blu, FAITH 47 and Nomad, radical performances of ZEVS, Doma and Dave the Chimp as well as gallery and museum shows of DAIM, D•Face and EVOL, among numerous others.
His unconventional photographs are full of energy and passion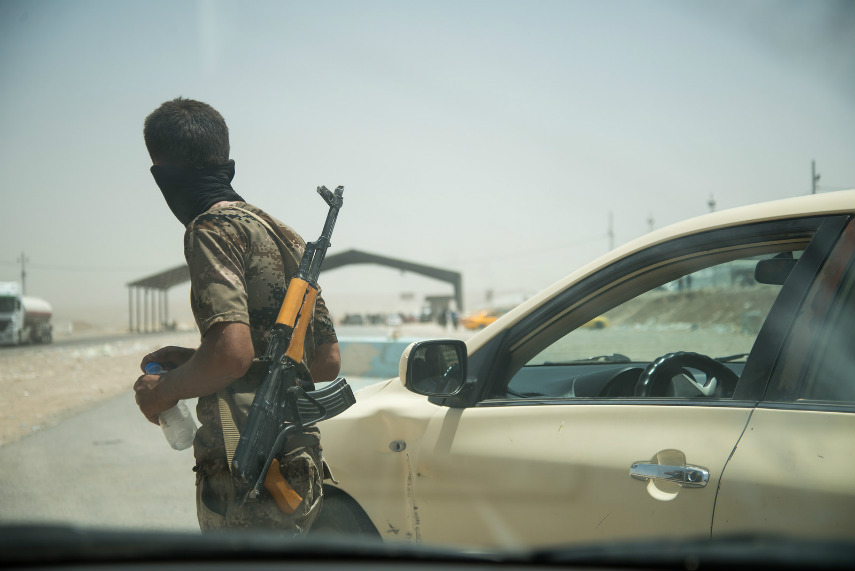 Letters from Aleppo
In 2012, JUST finally realized a long-held desire to take pictures in a conflict zone. Together with Thomas Rassloff he traveled to Syria in December 2012. Series of photographs Letters from Aleppo that he made there show all the horrors of war. JUST's shots of the sniper-riddled city and the huddled, heavily-armed resistance fighters show how close to the action he was, but the stand-out work focuses more on the neglected repercussions of war such as the steadily growing garbage mountain, left to rot by city workers too terrified of Assad's snipers, and the secret bread factory that keeps the locals from starvation. Through his lens the otherwise mundane and forgotten fall-out of the conflict is brought to the surface. In June 2014 JUST traveled with his college Dyfed Loesche to Iraq, to cover the rise of the militant jihadist group ISIL. Few months later, JUST went to Israel, the Westbank and into Gaza with Björn Kietzmann and Marcus Golejewski. Soon after, he spent two weeks in Rojava, the de facto autonomous region in northern and north-eastern Syria, where he also made some very shocking photographs.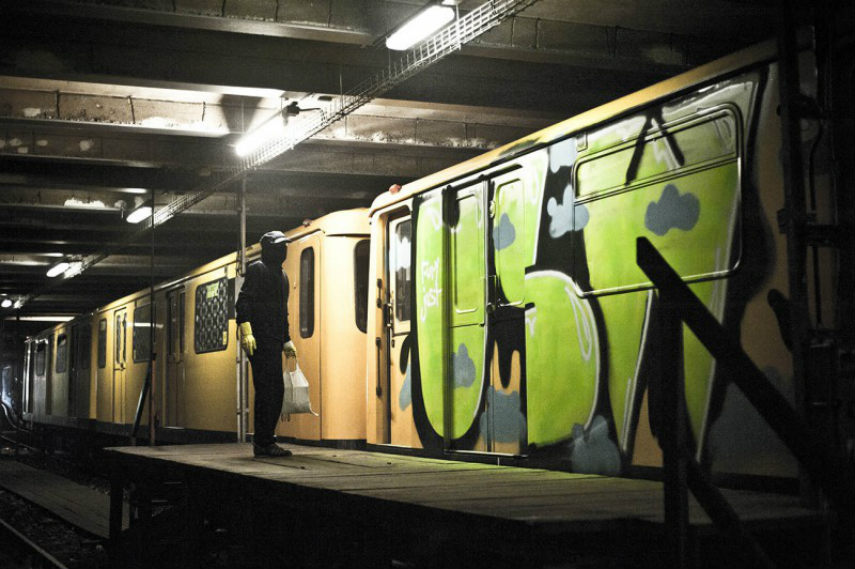 In a constant search for adventure
JUST, whose pictures are to be found in books and exhibition catalogs, as well as countless magazines and newspapers, such as ART, Modart, Backspin, Zitty, FAZ, Spiegel and The New York Times, is a silent observer of urban environment. He is part of the city, he is everywhere, but yet invisible. Armed with a few cans and his camera, he moves through the urban jungle, leaving the only trace in his paintings and graffiti. He is a traveler in a constant quest for action. Being in a middle of a conflict zone, his photographs are a testimony of his courage in revealing the truth.
The artist is represented by Open Walls Gallery.
JUST lives and works in Berlin, Germany.
Featured image: JUST - artist, Scotland, 2008, photo by M. Niehaus
All images courtesy of artist and Open Walls Gallery