Being a very specific type of craft that one could get immersed into, art offers a distinct freedom of expression and creation in all of its forms. How the artist chooses to portray his or her creative ideas might individually differ, but it could be said that it comes from the same "artistic pool" deep down in one's mind and soul. It seems to coincide with the practice of the American artist Justin Hopkins, whose expression comes not just in the form of visual representation but musical creation as well. Drawing from the same place inside, he creates stunning art on both fields.
 Justin Hopkins' expression comes in the form of both visual representation and musical creation
Fated for Art
Justin Hopkins descends from a family of artists, and it comes as no surprise that he showed tendencies towards artistic expression at no less than the age of six when he started drawing. With a natural knack for illustration, Hopkins has been expressing himself not only through visual art but audio creativity as well, and it hasn't gone by unnoticed. He's been hired right after his high school graduation for high skillful display, and he's worked as an illustrator ever since. Although he says he can't quite be as abstract and disconnected in visual art as much as he can in music, his paintings are bound to make you put your finger on your chin and wonder.
Hopkin's paintings are bound to make you wonder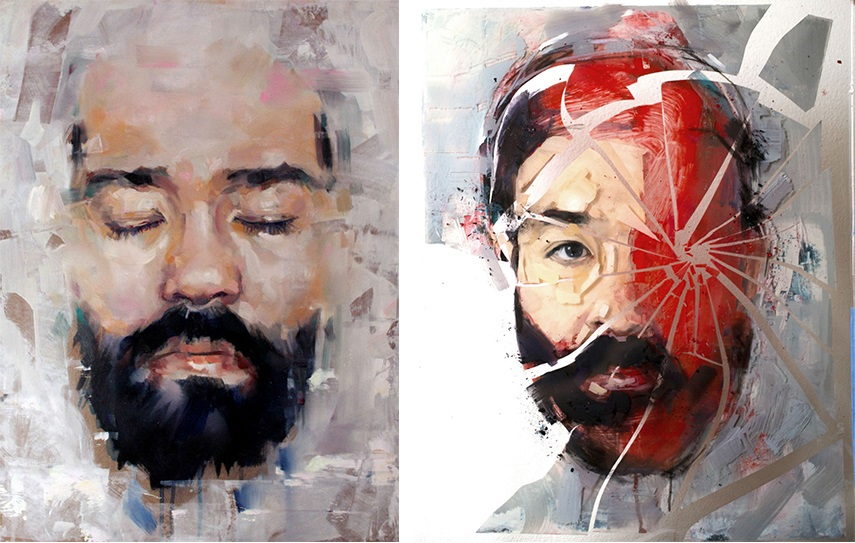 Led Into Painting
Starting his career at the age of fourteen, Justin Hopkins' talent spoke for itself as he was acknowledged and hired by the famous illustrator Charles White III in 1990. Working for the Architectural design company Olio Inc. in his teens, his biography includes some of the world's most known corporation names like Google, RedBull, ESPN, Pabst, and others. The vast experience allowed him to try out various mediums, eventually leading him into taking up oils as a singular expression form in late 2012. Today, he works almost exclusively with oil paintings, creating vivid visual art that is energetic and immersive. He often paints portraits that are disfigured or "defaced" in some way, portraying fearful or melancholic emotions through his characters that almost look like they're worried of what he might paint next.
Today, Hopkins works almost exclusively with oil paintings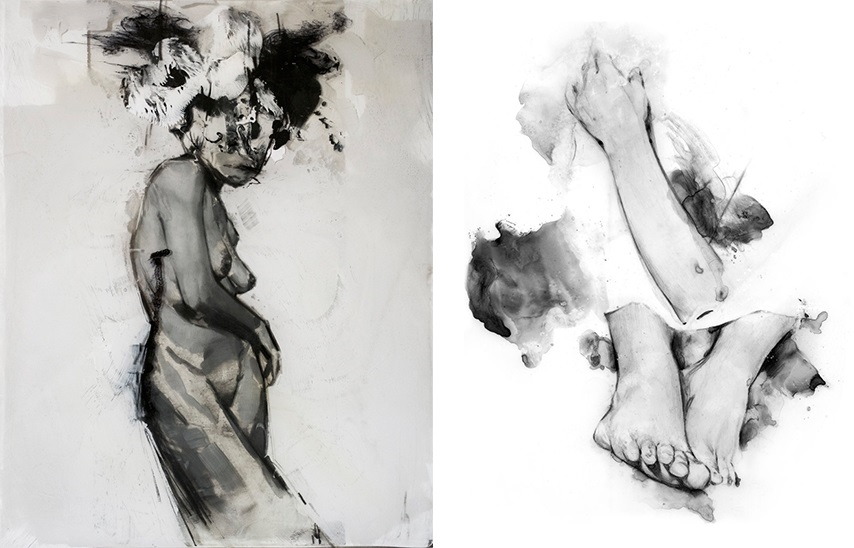 Freedom Known as Art
By expressing himself with both musical and visual output, Justin Hopkins shows just how big of a freedom art can provide. With him drawing inspiration for his art from the same place, it can even be said that there's a bit of poetry, if not musical fluency, in the way he deals with colors on the canvas. Trying out various methods and mediums within visual portrayal, Hopkins' free spirit comes across clearly, reaching out to the depths of thought with ease.
The artist is represented by Abend Gallery.
Justin Hopkins lives and works between Los Angeles, Seattle and Brooklyn.
Featured image: Justin Hopkins - Phantom Limb (detail). All photos credit the artist and Abend Gallery.