From the start of his career to the state it's currently in, the art of Jwan Yosef was always fueled by the concept of telling as much as possible by presenting as little as possible. These kinds of ideas have always been attractive to viewers and the same goes for Yosef as this artist has been able to accumulate audiences wherever he displayed his work. He was never satisfied with common, well-established methods of creating pieces of art - he aspired to develop a new approach, a new way of composing, organizing and communicating. And he did just that. His art can proudly stand on its own, being one hundred percent original and utterly unique.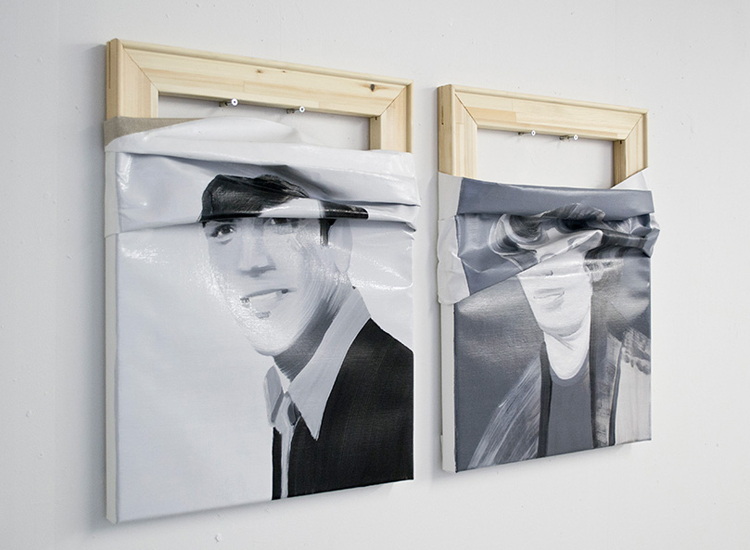 Syria - Sweden - England
Jwan Yosef is originally from Syria, where he was born in 1984. However, he was not raised in this country. His mother was from a family of one religion and a father was from a bloodline of a different belief. They were sure the love they shared was destined for doom if they stayed in Syria so soon after young Jwan was born, his parents made the tough decision to make a move to the capital city of Sweden. After that, Yosef grew up in Stockholm, where he started showing signs of artistic affection from an early age, constantly painting and drawing. When he got a bit older, he finished the Pernby School of Painting and as he was growing up, his artistic character also evolved with him, constantly demanding new challenges and bars to reach. Eventually, Yosef started studying at the University College of Arts and received a BA in Fine Arts in 2009. After that, the artist moved to London and a year later managed to obtain an MA at the Central Saint Martins Collage of Art. Moving to the United Kingdom turned out to be a great fit with Yosef, as the London's art scene was much more dynamic and open-minded then the one he was a part of in Stockholm. This educational journey provided him with a necessary knowledge of many artistic forms of expression, as well as setting up a perfect foundation for his future career. Soon, he began developing his concepts of telling as much as possible through presenting as little as possible - much of his early work (and his recent as well, to be perfectly honest) are depictions of nothing more then abstract elements that only suggest what kind of life is going on outside the canvas.
Yosef depicts abstract figures that are nothing more than hints for what may be going on outside the canvas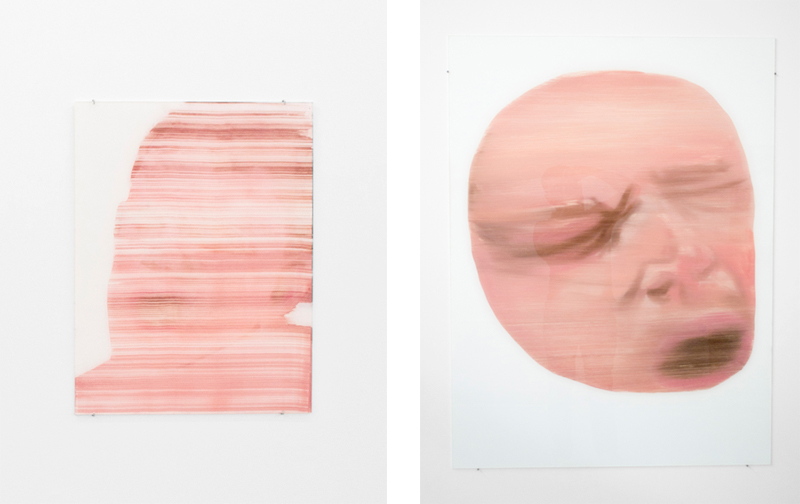 An Attempt At Defining Yosef's Art
Through his Art, Jwan hides nothing, fully giving himself up to the pieces while forfeiting any and all secrets within him. Yosef's work has a strong note of dualism, as well as a constant search for approval and the process of initiation. All in all, there is an incredible sense of self-reference throughout his artwork. He often leads viewers down a tricky path where they are expected to tackle in the between state of certainties and uncertainties, norms and abnormities. As was clued before, Yosef likes to hide the meanings of his pieces, giving nothing but small hints at its point. These signs tend to challenge the viewer and also give him or her space to figure out their own interpretations. Another important aspect of his portfolio is the idea of repetition and how it can affect our consciousness and perception. He often announces pieces that provide an insight into a series of occurrences, experimenting how that might affect audiences. Jwan Yosef's art is relatively sexual in its nature. However, this mustn't be interpreted as if the artist presents explicit objects with goals of provoking. Quite the contrary in fact, as his work is much more sophisticated than that. He creates a strong sense of attraction through the usage of glossy surfaces that instantly bring craving to the viewer where one wants to touch or get closer or get intimate. Most of his pieces are very small in size - the artist is a strong believer in the fact that if you make your paintings large you automatically intimidate viewers and lose an important trust of the audience-art relationship. Smaller work also provides the artist more control while challenging him with the pressure of fitting all the elements in a smaller frame.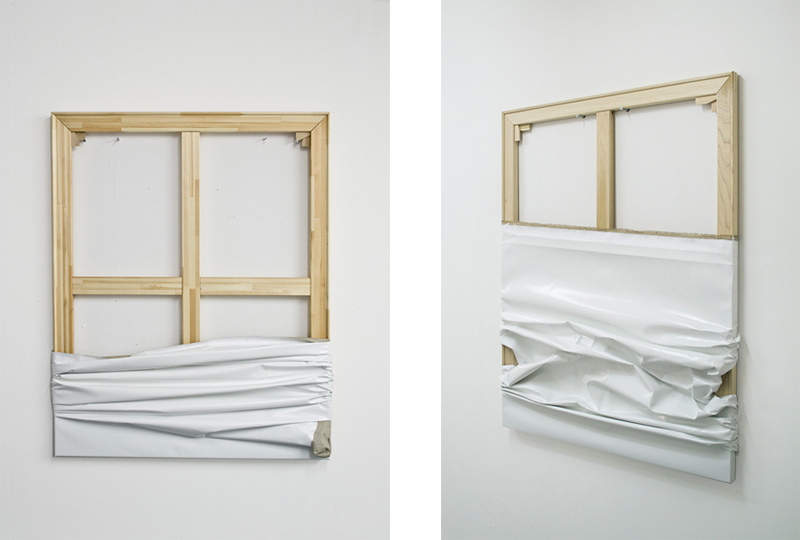 What Drives Yosef
By his own acclaim, the greatest inspirations of Jwan's career were the pieces of Neo Rauch, Gerhard Richter and Jaan Toomik. However, he did not attribute them with any part in giving him motivation - instead, he gives credit to his personality and obsessive behaviour. A big role in Yosef's art can be attributed to the variety of materials he chooses to use during his creative process. A lot of interpretation depends on the substance the artist decided to include in the piece, with Jwan always trying to relate to the medium or material he is working with. If for example, Jwan makes a call to paint upon the transparent Perspex, that means the painting will be displayed backwards, with her unpainted side showing up in front. It is an object caught, almost pressed, between the Perspex and the layer of paint. That automatically gives the piece a strong note of duality and opens many doors for potential discussion and analyzation. Of his Perspex experimentation, Yosef stated: The work on Perspex was a development away from earlier work on canvas. It's like painting in reverse. I paint on one surface of the Perspex, and from there I add layers backwards in order to finally present the mirrored unpainted surface. It's really thinking in a backward manner. Another note: for an artist of Middle Eastern descent, his work seems to avoid a lot of political and social conflict. The same goes for the religious themes - even though he proclaimed himself as deeply spiritual, Yosef does not consider religion as a thing that needs to shackle art.
Yosef's work is sometimes very troublesome to figure out and analyze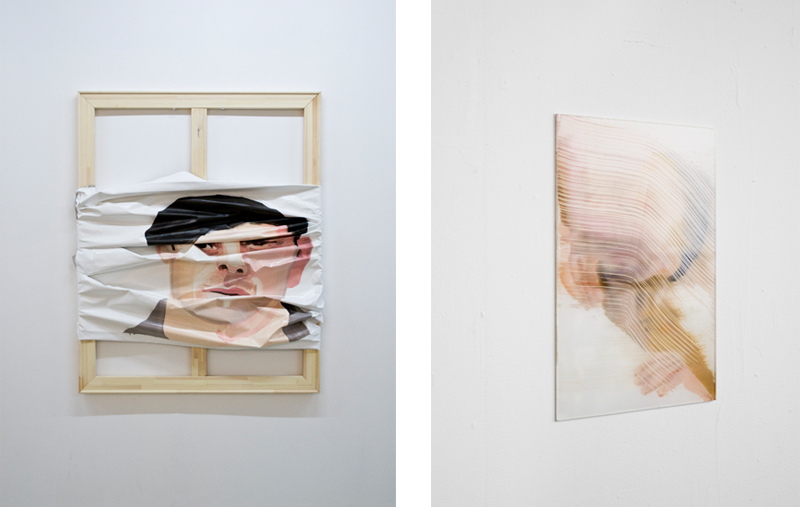 What Is Next In Store For Yosef?
Being so young and striking, there are nothing but big things in the future of Jwan Yosef. His art will continue to evolve and change, conquering new expressive lands and broadening its horizons. And in the meantime, we don't really see a way for him to lose ground in terms of popularity - especially when you consider his relationship with Ricky Martin and just how much attention such associations are able to bring. Recently, Yosef has announced he will try and test himself in some form of 3D art, but the details of these endeavours are yet to be revealed. Still. after witnessing the intriguing ideas he was able to provide us so far, he has set the bar pretty high for himself. Here's hoping he will be able to top it.
Jwan Yosef lives and works in London, United Kingdom.
Featured Image: Jwan Yosef - Photo of the artist - Photo Credits Vanitatis
All Images Photo Credits Jwan Yosef