Using the streets of Los Angeles as his canvas, artist Kai spreads the powerful message through his unique style always with social and political context. He is mostly known for his little Stickman-like graffiti in which the main character fights against smoking, pollution, consumerism and contemporary fast-paced living in which an ordinary man forgets how to be happy. Although his name has strong meanings, as "Triumphant" in Chinese, "Ocean" in Hawaiian and "Keeper of the Keys" in North Germanic languages, the artist admits that Kai actually represents his family nickname, the word he called himself when he was a baby.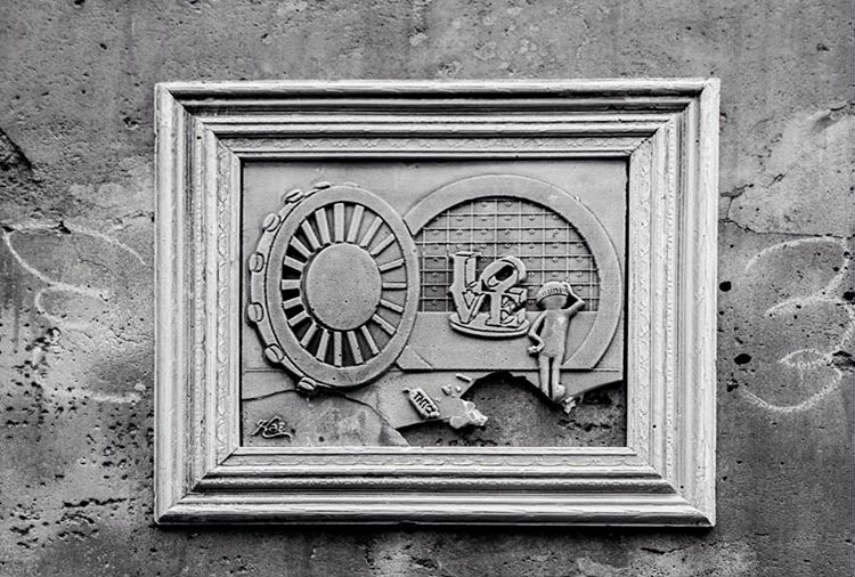 From LA to Paris and Back
He was born and raised in Los Angeles, by French-Tunisian father and Mexican-American mother, always surrounded with the mixture of cultures and customs. At the age of 14, Kai began to express his passion for art on the streets of LA and four years later went to studies at California Institute of the Arts and Ecole des Beaux-Arts in Paris. It was a very important experience for his further work and France gave him much inspiration, teaching him about discipline and technique and how to respect art as a way of life. When he told his father that he intends to study art, he forced him to explore the old masters, as Rembrandt, Rubens, Frans Hals, van Dyck. The most fascinated by the Flemish artists and their portraits of noblemen, kings and queens, Kai realized that rappers have the same influence on today's society and decided to create images of some of the most iconic hip-hop artists in a style borrowed from the Northern Renaissance painters.
Kai began to express his passion for art on the streets of LA during his teens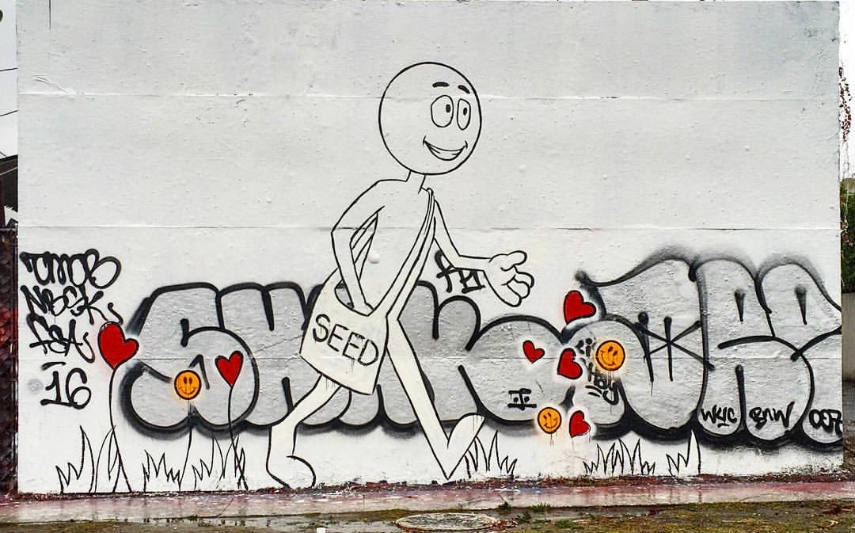 Spreading the Message
Kai's unique style and social critique set him apart from other street artists, making him recognizable worldwide. Featured on covers of newspapers and magazines, his work enabled him collaboration with Chris Brown when he created pieces that were sold during the first exhibition day. Using the various mediums, he can't segregate any as his favorite. The most important thing for him as an artist is that people understand his message, sharing the emotion that he strives to convey. Not necessarily based on the aesthetic, his art is a seed of an idea that needs to grow in viewer's mind.
Featured image: Kai - Portrait of the artist, 2015, photo via rsvlts.com
All images copyright of the artist