An artist who was forced to combat critics and their verbal assaults throughout her lengthy career, Kara Walker is a contemporary American visual artist known for her courageous creative investigations of race, stereotypes, gender, unequalness and identity throughout her nation's history. Rising above the frenzied storm her artwork used to generate, Walker's work ultimately stimulated greater awareness and pushed conversations about racism in visual culture forward. Kara continuously insisted that her assignment was to shock viewers straight out of their comfort zones and even go as far as make them angry, once remarking the following: I make art for anyone who forgot what it feels like to put up a fight. This alone is a strong enough indication of what her art is all about and the very nature deeply enrooted inside Kara's work - rebellious spirit, sharp language and an uncompromising relentlessness in saying the right thing.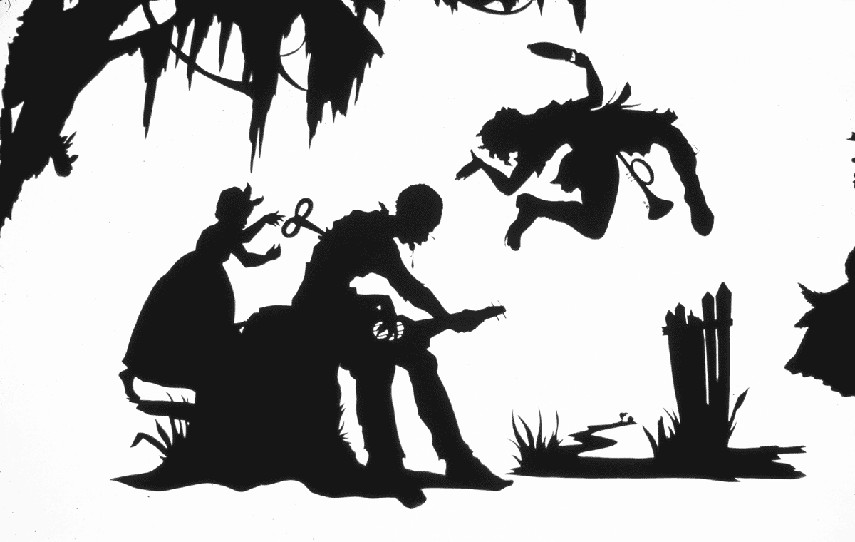 Early Life
Kara Elizabeth Walker was born on November 26 during the year of 1969, in Stockton, the Northern city of the U.S. State California. Conducted by her father Larry Walker who was himself a painter, there was never any ambiguity in Walker's heart - ever since she was three years of age, she knew what to anticipate from the future as she craved to someday be an artist herself. However, she initially dreamed of creating pieces of fine art, which might come as a surprise when you know how her portfolio turned out to be - adjusting to the tune of her personality, Walker's ambitions and artistic goals changed as she was growing older. Throughout her youth, Kara began experimenting with various avant-garde styles, creating pieces in order to tell a story or make a statement rather than achieve beauty or perfection - in that sense, her work was much closer to the earliest avant-garde movements of Europe than her contemporary fellow artists such as Jasper Johns, who also dabbled in explorations of the early 20th century art. When Walker was asked in 1999 to explain the course of her artistic development, she stated: I guess there was a little bit of a slight rebellion, maybe a little bit of a renegade desire that made me realize at some point in my adolescence that I really liked pictures that told stories of things - genre paintings, historical paintings - the sort of derivatives we get in contemporary society. In the midst of her creative development, Walker moved with her family to Atlanta, Georgia, where she would spend the rest of her teen years and later attend the Atlanta College of Art. During the year of 1991, Kara earned a Bachelor of Fine Arts degree in painting and printmaking at this prestigious institution. Furthermore, Walker received a Master of Fine Arts degree at the same mediums of painting and printmaking, graduating at the Rhode Island School of Design in 1994.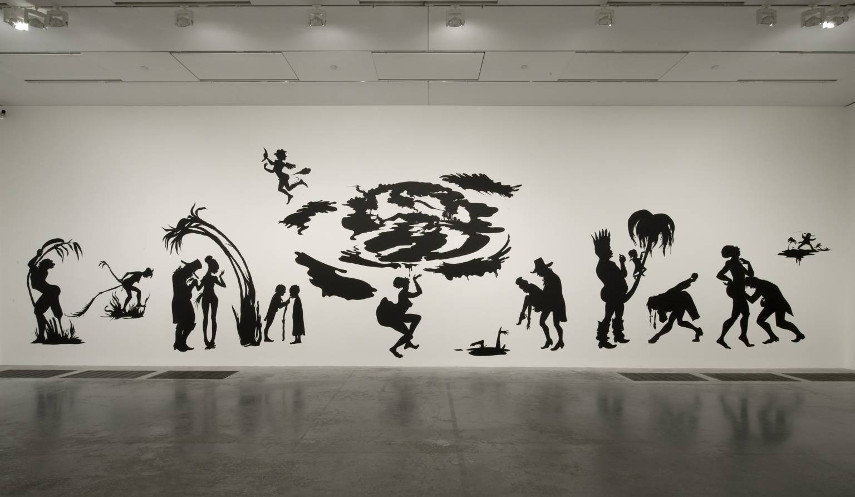 Artistic Launch Without Much Support
By Walker's own acclaim, she pinpointed the exact theme of her art's preoccupation in a response to pressure and expectation from her instructors - whether by intentions or accident, Walker started focusing on race-specific issues, subject matters that will soon become her recognizable trademark. The same year she obtained a master's degree at the Rhode Island School of Design, Walker debuted a mural at the Drawing Center in New York City titled as Gone: A Historical Romance of a Civil War as It Occurred Between the Dusky Thighs of One Young Negress and Her Heart. Rarely was there a situation where a student is capable of attracting so much attention with her piece as was the case with Kara and her mouthful of a mural - it wasn't just the theme of the piece that caught the notice of critics, but its notorious form of placing black paper silhouette figures against a white wall. Basically, Gone allowed Walker's career to be launched with an exclamation point and instantly transformed her into a preeminent artistic voice on the subject of race and racism. Beyond that, Kara's interests expanded to include sexual themes, combining them with racial issues and having all her material based on portrayals of African Americans in art, literature and historical narratives. In order to make her work as historically precise and therefore more substantial in meaning, Walker became an expert researcher who draws her material from a diverse array of sources, from painted pieces of portraiture to pornographic novels. Kare also relied on other artists who addressed racial stereotypes through creating pieces, referencing and giving them an important role whilst making sure that the African-American art scene stays as interconnected as possible. By relying a bit on other people's works during these early days of her career gave Walker an important edge that allowed her to simplify the frenzy she was working herself into.
After enjoying what may safely be considered a critical success for her Gone: A Historical Romance of a Civil War as It Occurred Between the Dusky Thighs of One Young Negress and Her Heart, Kara Walker was offered a representation with a major gallery, Wooster Gardens - now known by the name of Sikkema Jenkins & Co. A series of subsequent solo exhibitions solidified her status and merely four years later, during 1998, Kara received the MacArthur Foundation Achievement Award - she was actually the youngest recipient ever to recive the Macarthur prize. However, Walker regularly faced considerable opposition to her use of the racial stereotype, with many critics claiming she was prone to going unnecessarily overboard with her art. Amidst the most outspoken critics of Kara's work at the time was Betye Saar, the artist famous for equipping Aunt Jemima with a rifle in The Liberation of Aunt Jemima, a 1972 piece that is often regarded as one of the most effective and iconic uses of racial stereotype in 20th-century art. Saar claimed she believed Walker took her art a step further than necessary and even spearheaded a campaign questioning Kara's usage of racist images by asking the following: Are African Americans being betrayed under the guise of art? Walker was even more criticized for her 1996-1997 watercolors project titled Negress Notes - the piece was greeted with a slew of negative reviews objecting to the brutal and sexually graphic content Walker chose to incorporate. Saar yet again led the critical attack on Kara, expressing concerns that the work did little more than perpetuate negative stereotypes, going as far as stating that Walker set the clock back on representations of different races in The United States. It should be noted that there were many experts that stood tall in the defense of Walker and her art, believing in the honesty of motifs and goals used by the young artist and applauding the willingness to expose the ridiculousness of these stereotypes.
Even with her first large-scale piece, Kara Walker was making a harsh statement to both the audiences and fellow artists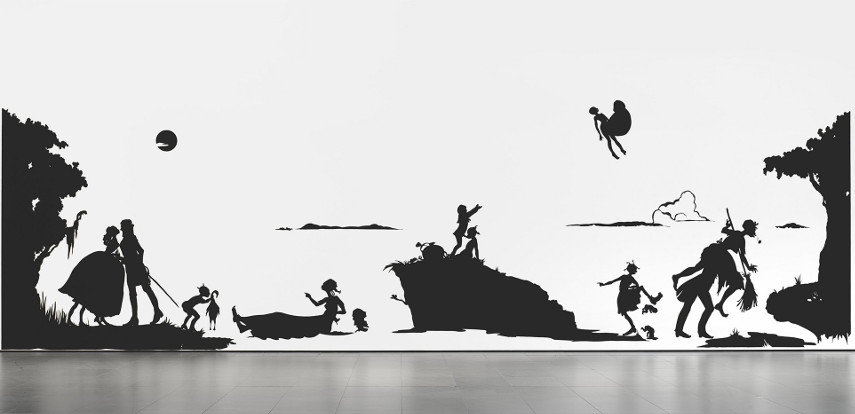 Mature Popular Artworks and New Related Concepts
Over time, Kara Walker became essentially appreciated for her large-scale tableaux of collaged silhouettes set amidst black and white pastoral landscapes, packed with brutal and harrowing imagery illustrating the origins of slavery in the South. Constantly seeking a perfect balance between humorous and provocative, Walker's practice confronted social and political themes through painting, illustration, film and text. Despite the numerous verbal attacks on her work during the 1990s, Kara continued to create tirelessly and steadily. What is even more interesting is the fact she managed to keep an extremely low profile despite being considered a key figure of the art scene ever since her early twenties. During 1996, she married a German-born jewelry designer and RISD professor Klaus Burgel, with whom she had a daughter, Octavia - the pair divorced shortly after her birth. Walker's daughter proved to be another limitless source of inspiration, as Kara did not show any signs of slowing down when it came to creating art. After Octavia was born, it is possible to notice a growing of personal warmth and wit inside her pieces one wouldn't necessarily expect to find amidst such themes - Kara once admitted that her daughter told her she makes mean art when she was about four years old and that obviously had a slight impact on Walker's methods.
It should be noted that Walker does not believe that her art will have a redeeming effect on the audience, which means her work can not be interpreted as a tool for fixing but rather as a futile cry for help. Kara once stated the following: I don't know how much I believe in redemptive stories, even though people want them and strive for them. This leaves a strong note of sourness in her art, showing us that we may be too far from any sort of chane to redeem ourselves. Focusing mostly on installations since the moment she became a mother, Kara's projects often included light and projection-based pieces that integrate the viewer's shadow into the very image, making him a dynamic part of the actual installation. Walker's most formidable project to date was a massive sculptural installation that was displayed for several months at the former Domino Sugar Factory in the summer of 2014. This impressive piece attracted much attention and was one of the most media-covered pieces of art that year. In her spare time, Kara was employed as a professor at Columbia University where she taught aspiring artists how to think and create on their own terms, as well as being a dedicated mentor to emerging artists. Subsequently, Walker worked as Chair of the Visual Arts program at Rutgers University. Over the course of her extraordinary career, Walker had solo exhibitions at a range of institutions, including the San Francisco Museum of Modern Art, Tate Liverpool in Liverpool, the Metropolitan Museum of Art of in New York and the Walker Art Museum in Minneapolis.
Walker did alter her expressive tools during the mature period of her career, but the artist never lost her trademark sharpness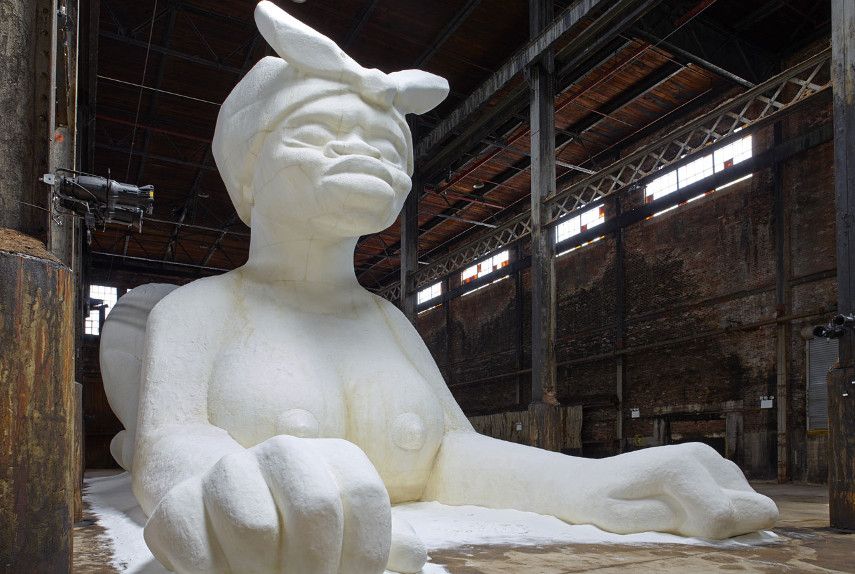 An Endless Legacy
When you are asked what could have played the crucial role in shaping Kara Walker's art, you may run into several answers. Some will claim that her father, Larry Walker, had the most influence on what his daughter turned out to be in an artistic sense. Others will claim that the strongest praises must go to the circumstances and the very resistance Walker faced when she was trying to present her work, as that opposition must have surely lit a fire under Kara's ambitions. However, we must give the ultimate nod to the sheer courage of Kara Walker - being brave enough to provoke aspects of American history nobody wants to be moved from under the rug. She courageously marched forward with more vigor when everyone was telling her to ease up and stand down, as her uncompromising nature allowed her to inject her art with the necessary sharpness and strength without which her work would simply not be the same. These are the aspects of Kara Walker that solidified her place in the notorious chapter of art history and made sure her legacy it to never be forgotten nor ignored.
Kara Walker lives and works in New York City, US.
Featured Image: Kara Walker - Photo of the artist in front of her work - Image via Tina Fineberg
All images via wikiart.org